The popularity of so-called smart feature phones keeps growing in Africa and now Tanzanians are amongst those able to use the hybrid-type phones.
This after Vodacom Tanzania unveiled a new device, the Smart Kitochi, which operates on the KaiOS operating system and which the group says is the first smart feature phone available in the Tanzanian market.
The Tanzanian phone is different to the Vodacom Vibe 4G, which Vodacom's South African team unveiled last month and which is available only in South Africa currently. (See Vodacom Launches 4G Smart Feature Phone.)
"Despite wide coverage of network in the country, we still face a challenge of [a] digital divide caused by low smartphone penetration, so by introducing the Smart Kitochi, we'll bring valuable digital services and information to this market at a price that people can afford," said George Lugata, Vodacom's executive head of sales.
The Smart Kitochi's price is in line with peers in the market selling for 48,000 Tanzanian shillings (US$20.80) and comes with a special offer from Vodacom, which include a monthly bundle of 4GB of data, 100 minutes of talk time and 500 SMS for the first six months.
The smart feature phone comes with access to popular apps such as WhatsApp, Google Assistant, Facebook and YouTube and is equipped with smartphone-like features such as WiFi and GPS. The device also comes with a hybrid dual-SIM slot that can support two SIM cards with 4GB and 512MB RAM memory. It also has a 1400mAh battery, which enables up to six hours of talking time.
Vodacom says that for the time being the device is exclusively available in Tanzania but will be available in other African countries soon.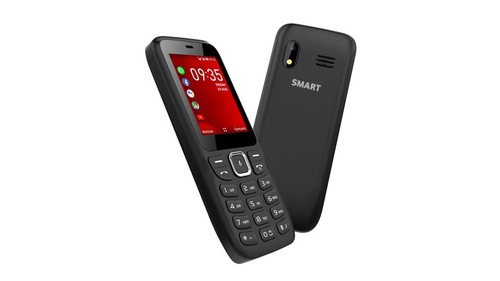 Operating system developer
KaiOS
has become a household name in Africa during the past year, doing deals with big mobile operators such as Orange and MTN to roll out smart feature phones across a number of markets.
The light operating system requires less memory and enables Internet capabilities and access to popular apps that feature phones have not always had access to in the past. It is now the third-largest mobile operating system worldwide, running on more than 100 million devices shipped across Europe, Africa, Asia and Americas.
"The digital divide across Africa as a whole remains very large," added Sebastien Codeville, CEO of KaiOS Technologies. "We're incredibly focused on establishing partnerships and delivering mobile technology that addresses this issue."
In November 2018 at AfricaCom, MTN announced it had developed a 3G smart feature phone through a partnership with KaiOS, as well as China Mobile and chipmaker Unisoc. (See MTN, KaiOS, China Mobile, UNISOC Unveil Smart Feature Phone.)
The MTN Smart S phones were launched in Nigeria, Uganda and Rwanda in March 2019 and in South Africa in April, retailing for about $17.
In February 2019 at World Mobile Congress, Orange also confirmed it was bringing a $20 smart feature phone called the Sanza to Mali, Burkina Faso and Côte d'Ivoire from April with plans to take the device into 13 more markets after that. (See Orange Unveils $20 KaiOS Smart Feature Phones.)
— The Staff, Connecting Africa