The cost of mobile data in South Africa is high compared to a lot of its African counterparts, but a new startup on the block has a plan to solve the problem. Basically, it involves scrapping voice and SMS.
Rain came on the scene as a data-only mobile network after rebranding from Wireless Business Solutions (WBS) in 2017. Its data-only strategy means that while using a Rain SIM card, users cannot make any calls, and cannot send any text messages. They can only do those things using online services.
Data-only means data-only.
"Rain provides an alternative voice for customers who want to see what else is available. We encourage customers to use dual-SIM phones so that they can have an option to explore what we have to offer," says the company's chief marketing officer, Khaya Dlanga.
At the last count, around 100,000 users were exploring the offering from Rain, which operates in South Africa's major metropolitan areas and currently has more than 3,000 towers.
The company, which is run by former Outsurance CEO Willem Roos and is backed by banking heavyweights Michael Jordaan and Paul Harris, offers users unlimited data for just R250 (US$16.6) per month, except during peak hours of 6 p.m. to 11 p.m., when it costs R50 ($3.3) per gigabyte. Unlike other operators, Rain data never expires and does not require a contract.
This is groundbreaking stuff in South Africa, where the cost of data is high and mobile operators have been regularly criticized for their policies around mobile internet. Dlanga said the company is ambitious, targeting "every single person who uses data and does not want to have to worry about costs and gigabytes."
On-point approach
The new approach has its admirers. Thecla Mbongue, senior research analyst at Ovum, says Rain's data-only model is "straightforward and on-point."
"Today's consumers are essentially after data access and, especially in Africa, affordable data services. Selling high volume at competitive prices is very attractive to the data-hungry mid-tier consumer," she said.
"Rain found a balance between being a traditional Internet service provider and a mobile network operator. Instead of focusing on high-end broadband users, it targets mid-range and heavy data users with a straightforward and affordable offering."
By comparison, Telkom, for example, only allows users access to unlimited Internet at night. The lack of legacy infrastructure which Rain needs to maintain, and the clear focus it has on data, sets it apart from South Africa's established mobile operators, and Mbongue thinks it will have this niche all to itself for a little while yet.
"The mass market can still not afford to buy big volumes," she said.
So how can Rain afford it? Mbongue said reducing costs is key to the sustainability of the company's approach.
"Rain managed to maintain low operational expenditure by limiting the distribution channel to online platforms. It understands the importance of reducing its costs, and that there is no longer a need for a new entrant to roll out a countrywide network in order to start operating," she said.
Indeed, the company quickly entered into a roaming agreement partnership with Vodacom, the country's largest mobile operator, and launched with 750 LTE-A sites of its own. As it works on increasing its number of sites, its customers can access Internet anywhere by roaming on Vodacom's LTE network as part of this mutual facilities leasing and services sharing agreement.
This willingness to partner with incumbents is a strength, and shows that Rain is an addition to South Africa's mobile space rather than a disruptive force. As Dlanga said, it promotes the use of dual-SIM phones, meaning the likes of Vodacom and MTN do not lose customers. Voice and SMS still have a part to play.
"Voice is still and will continue to be a part of the telecommunications ecosystem. Rain however believes that, in future, more and more voice traffic will be carried over platforms such as WhatsApp," Dlanga said.
"The amount of data customers use every year increases relentlessly; Rain believes that data will be sustainable for years to come."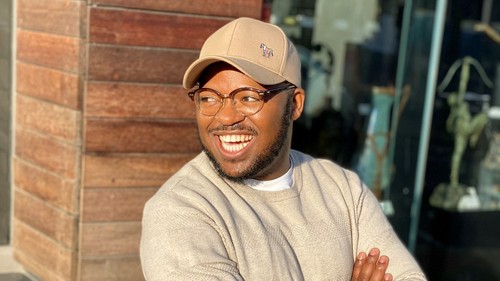 5G disruptor
With this in mind, the company is continuing to expand its 4G network, and launch new sites. It will also roll out a number of alternatives for customers to get hold of Rain SIM cards, besides its website, which is the sole channel for now. Yet it is its 5G plans that have got everyone excited.
This is one area where Rain plans to outpace South Africa's more established mobile operators. It showcased its 5G network technology at Mobile World Congress (MWC) in Barcelona earlier this year, and has already rolled it out in Gauteng. Africa's first such network, it is a "key differentiator," said Mbongue. (See Rain Brings 5G FWA to South Africa and Rain Boasts 5G Network Launch in South Africa.)
"It will reinforce Rain's image of being an advanced data network," she said.
Dlanga said the Gauteng launch is just the beginning when it comes to Rain's 5G plans, with 2020 set to be a very busy year indeed.
"Next year, 5G will be rolled out in other cities and metros across South Africa and we will continue to expand coverage in Gauteng, where it was first switched on. In the next three to five years, there will be more than 5,000 4G and 2,000 5G sites across South Africa," he said.
Teething troubles
As with any new service, there are however inevitably teething troubles. The company has a challenge on its hands in convincing people to switch to dual-SIM devices in order to utilize its services, and questions also remain about coverage.
Although external tests by MyBroadband on speed and latency produced positive results, some users on social media have been critical of Rain's coverage in cities like Cape Town.
"Yet to find more than two bars anywhere -- demoted the SIM to third device, think I've used less than 1GB since June. If they came out with eSIM (Apple Watch) it might be interesting but it's far too unreliable for anything else," said Twitter user @JustinRMelville.
Unsurprisingly, Rain is quick to defend its coverage, and many users report only positive experiences while using the network. Dlanga said some issues with service are part and parcel of mobile communications.
"Just like any network, there are some parts that may not have optimal coverage. Sometimes that may be due to how far the user is to a basestation and that may affect user experience. Overall, there is no evidence on our network that shows a drop in quality," Dlanga said.
Quality should certainly not be a problem as Rain scales up its level of coverage nationwide, adding new sites by the thousand and rolling out a groundbreaking 5G network. Well-funded and with an all-star-team, the future looks bright for Africa's first data-only mobile company.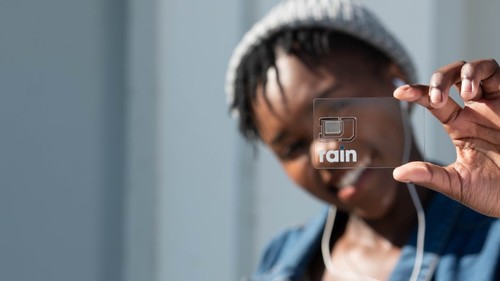 — Tom Jackson, co-founder of Disrupt Africa, special to Connecting Africa