Airtel Africa Reports 7% Sales Boost in Fiscal First Quarter
KEY HIGHLIGHTS:
Customer base grew by 9.3% to 99.7 Mn
Reported revenues increased to $ 795.9 Mn, up 6.9%, with constant currency growth of 10.2%. This was the 6th consecutive quarter of double-digit constant currency growth
Revenue growth of 10.2% in constant currency was driven by double-digit growth in Nigeria and East Africa, partially offset by a decline in revenue in Rest of Africa
Growth was recorded across business products. Constant currency revenue in Voice increased by 3.2%, data revenue increased by 35.9% and Mobile Money revenue grew by 41.8%
Reported underlying EBITDA was $ 347.6 Mn, up 9.7%, while constant currency underlying EBITDA growth was 12.8%
Underlying EBITDA margin in reported currency was 43.7%, an increase of 111 bps, while there was an increase of 101 bps in constant currency terms
Free cash flow was $ 102.4 Mn, down 29.2% largely as a result of increased capex for network modernization and rollout of additional sites
EPS before exceptional items was $ 2.0 cents., down 46.8% largely as a result of an increase in the number of shares. Basic EPS was 4.1 cents

Raghunath Mandava, Chief Executive Officer, commented on the trading update:

"I am pleased to report a strong start to the financial year, in our first quarterly results since the IPO. These results, which are in line with our expectations, are clear evidence of the effectiveness of our strategy across Voice, Data and Mobile Money. In the quarter, we delivered a 10% increase in revenue in constant currency terms, with even higher underlying EBITDA growth largely as a result of operating leverage and a tight focus on costs which led to underlying EBITDA margin expansion of 101bps.

Voice revenue, our largest business product, was up 3% largely driven by 9% growth in our customer base, now reaching nearly 100 Mn customers across our footprint. Data revenue, our largest contributor to growth, was up 36% as an increasing number of customers relied on our high-quality and high-speed LTE network, resulting in a 79% growth in data usage. Mobile Money revenue, our fastest growing business, increased by 42% as we expanded our distribution reach.

We continued to invest in our 4G network, adding nearly 1,500 sites; now more than half of our sites are 4G. We also continue to prepare for the launch of our Mobile Money business in Nigeria, securing approval of the brand name, an important step as we await approval for our payment service bank license.

The business continues to show momentum and we are confident of delivering sustained growth across Voice, Data and Mobile Money, underpinning our medium-term aspirations for revenue and profit growth."

ENDS
All resources
Ethiopia's communications regulator is going ahead with plans to issue two new telecoms licenses in the country, despite the current COVID-19 crisis.
Vodacom wants to extend successes with its nano-lending products in Kenya and Tanzania to its other markets.
Vanu has been selected by MTN to extend mobile connectivity to Zambia's off-grid communities.
Smartphone users in Ghana, Lesotho and South Africa can now help scientists speed up COVID-19 research by letting the DreamLab app run on their smartphones while they sleep.
GSMA Africa Head, Akinwale Goodluck, believes Africa needs to get a few more things right before 5G can significantly roll out on the continent.
Wednesday, March 4, 2020
9:00 a.m. London / 11:00 a.m. Johannesburg
With the trend to extreme cellular capacities, new generations of advanced antennas have evolved, adding new possibilities and claiming crucial roles in building efficient 5G networks.
This webinar looks at the key network infrastructure decisions that mobile operators will need to make as they place their 5G plans, with a particular focus on the latest antenna technology and the benefits of beamforming.
It looks at:
How spectrum, land topography and traffic affect your 5G RAN designs.
The rise of beamforming antennas: why, which, when and where?
Under the hood: building a Massive MIMO beamforming antenna.
Innovative CommScope 5G beamformers designs.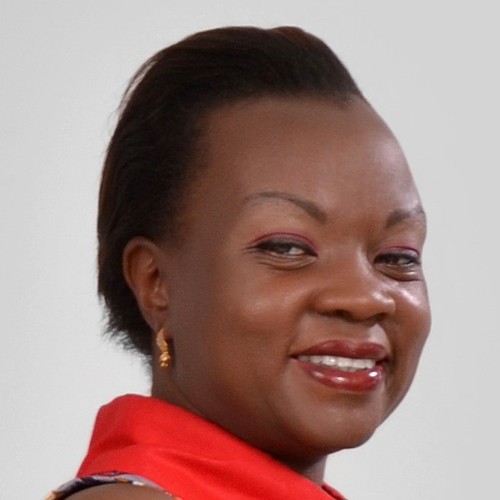 The largest population growth globally is happening in Africa and innovation in agriculture is, without a doubt, an important tool to tackle food security for the rapidly growing population.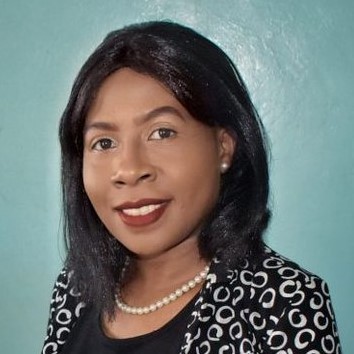 Gender-responsive policy is critical for Africa and involves the integration of gender in ICT-related strategies, policies, plans and budgets, with clear gender-equality targets. So says ...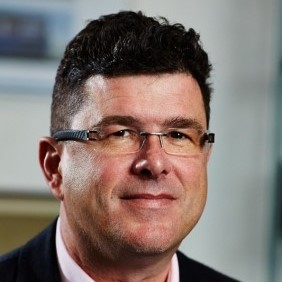 The way in which banking and travel have embraced technology has created a "digital first" approach for people across the world. Whether it is booking flights or transferring money, many ...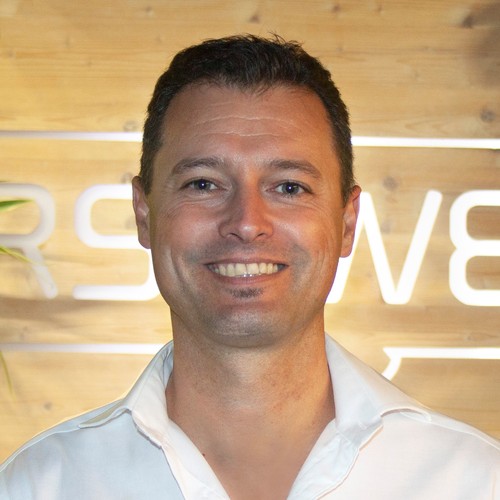 Just like the Internet itself many years ago, the Internet of Things (IoT) was initially viewed as nothing more than a fad that would have little impact on our daily lives. We know now ...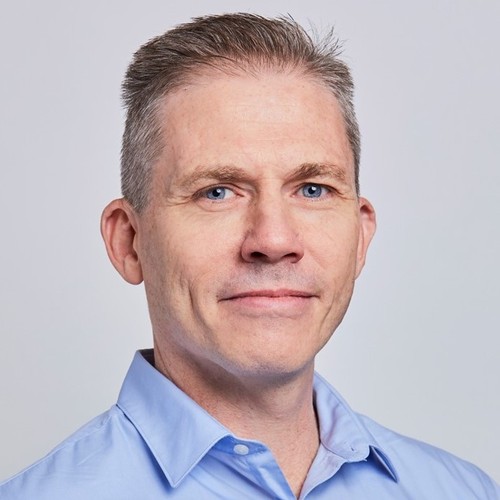 The possibilities that the Internet of Things (IoT) and its millions of connected devices create are infinite and can bring many benefits to consumers and society as a whole. However, they ...

All AfricaCom Perspectives
Safaricom Spark Fund Portfolio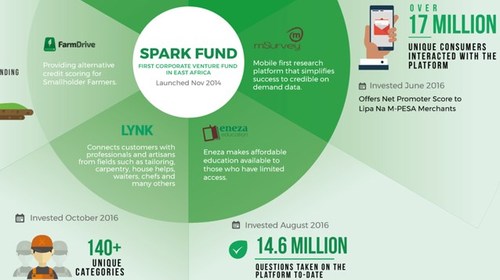 Infographics archive
AfricaCom 2019 Preview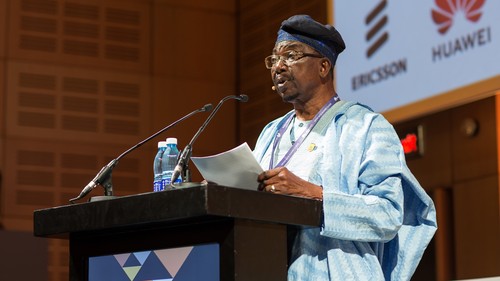 Slideshow archive