Airtel Africa's valuation took a bit of a hammering on its first day as a listed entity on the London Stock Exchange. The stock, which floated at 80 pence per share, slid 15% to 68 pence within hours of the listing.
The 80 pence offer price, which was at the low end of the range announced earlier this month, gave Airtel Africa an IPO valuation of about £3.1 billion ($3.94 billion): The current share price values the operator at £2.64 billion ($3.35 billion). A report from Bloomberg noted that this was one of the worst debuts on a European exchange this year.
The operator, which had almost 100 million customers across 14 African markets at the end of March, had been hoping for a higher IPO valuation. (See IPO Will Value Airtel Africa at Up To £3.6B.)
The operator also listed on the Nigerian Stock Exchange at the same time and in total raised approximately £595 million ($755 million) from the issue of new shares, which will be used by parent company Airtel to pay off some of its debts.
"This is a proud moment for the team that has built Airtel Africa into the second largest mobile operator in Africa," noted Airtel Africa CEO Raghunath Mandava in an official announcement about the listings.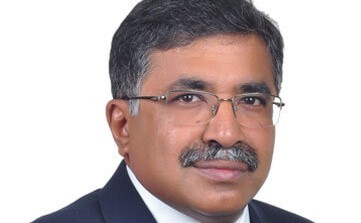 "We are now the first telecom company to simultaneously list on the Premium segment of the London Stock Exchange and Nigerian Stock Exchange through an IPO. We welcome our new investors and look forward to continuing to execute our strategy and deliver the growth opportunities across our markets in voice, data and mobile money," he added.
— The staff, Connecting Africa