AfricaCom 2018 Schedule
Broadcasting live from Cape Town, South Africa - AfricaCom.
9am - 5pm CAT, 13 - 15 November 2018
---
Schedule for Day 3, November 15
Innovating business models and fuelling entrepreneurship
Chair: Abe Wakama, CEO, IT News Africa
09.30
Creating a global hub of innovation and entrepreneurship
How is blockchain technology disrupting Africa?
Moderator: Lorien Gamaroff, CEO and Founder, Bankymoon
Monica Singer, Creator of Opportunities, ConsenSys
Tanya Knowles, Managing Executive of Fractal Solutions, Strate
Kreaan Singh, Founding Partner, Blockstarters
Dr. Bitange Ndemo, Chairman of the Blockchain and Artificial Intelligence Taskforce, Government of Kenya
10.30
ICT challenges: Africa's opportunity
Terry Waghorn, Founder and CEO, Katerva
Ben Wielgus, Head of Sustainability, Informa

Big brands and tech start-ups: developing a blueprint for win-win collaboration and partnerships in Africa
Moderator: Ian Merrington, CEO, Cape Innovation and Technology Initiative
Abdou Karim Mbengue, Director of Communication and External Relations, Sonatel
Herman Singh, Executive for Innovation Strategy, MTN
Abe Wakama, CEO, IT News Africa
11.20
Close of AfricaCom Headliners day three
Chair: Abe Wakama, CEO, IT News Africa
---
SCHEDULE ARCHIVE
Schedule for Day 1, November 13
Digital connectivity to drive socio-economic development
Aubrey Hruby, Africa Investment Advisor, Senior Fellow, the Africa Center, The Atlantic Council
ROADS to a better future
Fernando Gordo, Director Chief Transformation Office, Carrier Business Group, Huawei
The evolving role of the African telco in a new age of data and digital services
Rob Shuter, Group President and CEO, MTN Group
Enabling digital Nigeria: how can policymakers and regulators facilitate an information-based society in Sub Saharan Africa?
Olabiyi Durojaiye, Chairman, Nigerian Communications Commission
Re-calibrating African telco strategy for the Fourth Industrial Revolution
Moderator: De Wet Bisschoff, Managing Director for Communications, Media & Technology, South Africa, Accenture
Rob Shuter, Group President and CEO, MTN Group
Mohamed Dabbour, CEO, Africa, Millicom
Nic Rudnick, CEO, Liquid Telecom
Hind Elbashir, Group Chief Strategy Officer, Sudatel
Nicolas Blixell, Vice President, Ericsson Middle East & Africa
Connecting Africa
Alioune Ndiaye, CEO, Middle East and Africa Orange
ICT investment to accelerate progress towards the UN SDGs
Hon. Ursula Owusu-Ekuful, Minister of Communications, Republic of Ghana
11.30
Embracing digital transformation to strengthen African economies: the critical role of policymakers and regulators

Moderator: Aubrey Hruby, Africa Investment Advisor, Senior Fellow, the Africa Center, The Atlantic Council
Elisabeth Medou Badang, SVP, Africa and Indian Ocean, Orange
Siyabonga Mahlangu, Group Executive: Regulatory Affairs and Government Relations, Telkom
Emilar Gandhi, Public Policy Manager, SADC Region, Facebook
Meir Moalem, CEO, Sky and Space Global
Stella Wawira, Head of Public Policy, Telkom Kenya

12.00

Close of AfricaCom Headliners day one

Aubrey Hruby, Africa Investment Advisor, Senior Fellow, the Africa Center, The Atlantic Council
---
Schedule for Day 2, November 14
Accelerating digital transformation: the path towards Africa 4.0
Jan Vermeulen, Editor-at-Large, MyBroadband
Customer experience in the digital frontier
Indranil Das, VP and Head of Digital Services, Ericsson Middle East & Africa
Realising the African smart city vision
Moderator: Jan Vermeulen, Editor-at-Large, MyBroadband
Lawrence Boya, Director: Smart City Unit, Group Strategy, Policy, Coordination & Relations, City of Johannesburg
Omeshnee Naidoo, Director of Information Systems, City of Cape Town
Craig Price, Senior Vice President, International Projects, PCCW Global
Creating a web of connectivity on the edge of space to connect the unconnected
Alastair Westgarth, CEO, Loon
Building a fully connected Africa
Walter Wang (Zhongtao), President, Wireless Network Marketing & Solution Sales, Huawei
Sino-Africa hand-in-hand pushing for innovation development to build up a glorious digitalised world
Huidi Li, Executive Vice President, China Mobile Communications Group Co., Ltd
Developing a winning ICT strategy for your enterprise
Moderator: Harry Hare, Publisher & Chairman, CIO East Africa
Prasanna Burri, Group CIO, Dangote Group
Priya Thakoor, Chief Digital Officer, Coca Cola South Africa
Palesa Sepanya, CIO, PetroSA
Rebatho Madiba, Group CIO, Transnet SOC Ltd
11.40
Close of AfricaCom Headliners day two
Jan Vermeulen, Editor-at-Large, MyBroadband
South African mobile operator Telkom may be gaining mobile customers by the truckload, but it is generating less money from each of them than a year ago.
The Independent Communications Authority of SA wants MTN and Cell C to clarify details of their recently announced national roaming agreement.
Vodacom is focusing heavily on continuing 4G rollout across its five operations in Africa while preparing for the launch of 5G in South Africa.
SA's Telkom has finally confirmed it is in discussions with Cell C regarding a potential acquisition.
Africell and Orange both launched new KaiOS-powered smart feature phones for markets like The Gambia, Sierra Leone and Botswana.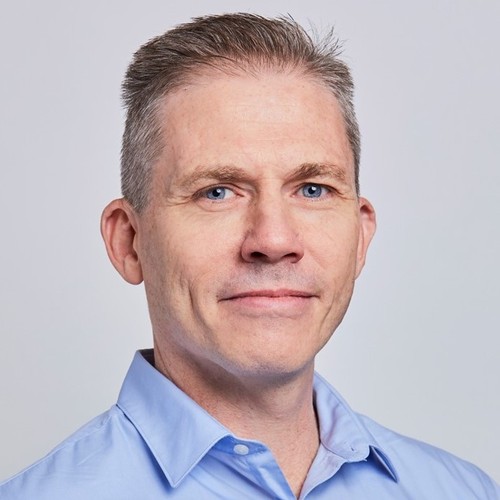 The possibilities that the Internet of Things (IoT) and its millions of connected devices create are infinite and can bring many benefits to consumers and society as a whole. However, they ...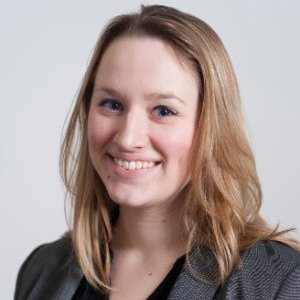 The shortlist has been announced of five innovative companies which are in the running for the AfricaCom's AHUB Pitch & Win 2019 competition, in partnership with GSMA.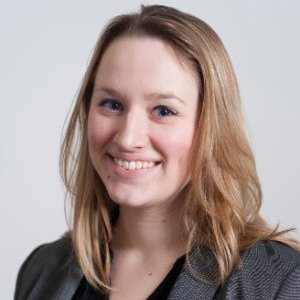 Given the size of the contribution the mobile industry makes to the sub-Saharan African economy, it could be argued that the region's businesses and enterprises have more at stake in the ...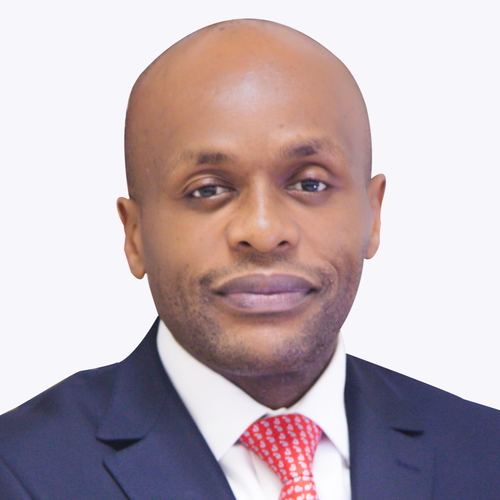 Underpinned by its socio-economic transformation, Africa is narrowing the gap in technological and digital divides. This, for the most part, will be driven by its highly-adaptive and ...

All AfricaCom Perspectives
Monday, November 4, 2019
1:00 p.m. South Africa / 11 a.m. London
The Internet of Things (IoT) offers many positive opportunities for enterprises large and small. Join this webinar to find out how major South African freight logistics company is using IoT technology and systems to its operational and business advantage.
All resources
Safaricom Spark Fund Portfolio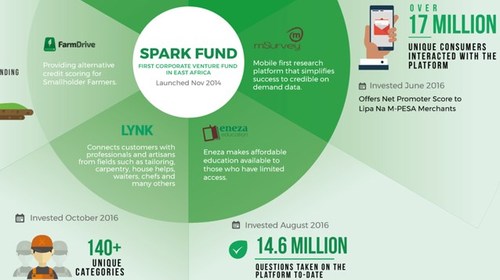 Infographics archive
AfricaCom 2019 Preview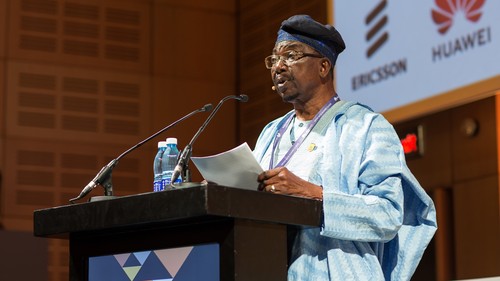 Slideshow archive