South African wireless ISP HeroTel is investing in wireless broadband solutions from Cambium Networks in an effort to improve network performance, customer experience and to better scale its network.
Stellenbosch-based HeroTel, which runs an alliance network with more than 1,800 sites servicing over 40,000 customers with fixed wireless broadband access services, is deploying Cambium's ePMP Elevate wireless access system, which can work with existing installed customer premises equipment (CPE). The WISP is also using Cambium's point-to-point licensed microwave backhaul solutions, PMP 450m wireless distribution networks, cnPilot 802.11ac Wi-Fi access solutions and cnMaestro management software.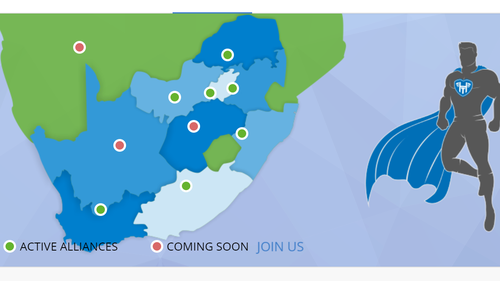 "What really excites me about our partnership with Cambium Networks is that we are able to dramatically improve the quality of experience for our customers, while at the same time improving our own ROI," stated HeroTel's CEO Corné de Villiers in a prepared statement.
Rich Henn, chief commercial officer at HeroTel, added: "Demand for TV streaming services like Netflix and Showmax has recently exploded in South Africa. Traditional last-mile mediums like copper can't keep up, and fiber is limited to deployment in isolated pockets. With Cambium Networks' solutions we are able to deliver high-speed wireless services to all of our clients, regardless of whether they are located in urban or rural areas."
Field tests using Cambium's technology provided "impressive results," added Gerrit Pretorius, Regional Head of RF Planning and Spectrum Management at HeroTel East. "We are able to load more than three times the number of client devices onto the Cambium Networks ePMP 2000 sectors, while achieving in excess of three-and-a-half times the throughput speed on the client side. This solution will enable us to offer 50 Mbit/s+ services to our clients, which is exactly what company executives are requesting from our engineering team."
— The staff, Connecting Africa