Huawei Technologies has launched its latest OpenLab in Egypt as part of its effort to engage with partners and help to build an "ICT ecosystem" in Northern Africa "in response to industry digital transformation."
The aim of Huawei's OpenLab strategy is to attract customers and partners that are ready to collaborate in the development of new applications, services and technology. The new facility, based in Cairo, is the eighth OpenLab in total and the second in Africa, following the opening of a facility in Johannesburg, South Africa, earlier this year. (See Joburg In Line to Host OpenLab.)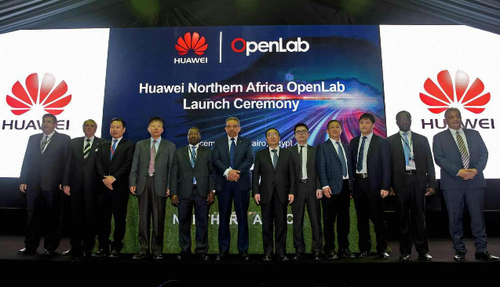 The other six are located in Suzhou (near Shanghai), Munich, Mexico City, Singapore, Dubai and Bangkok. According to Huawei, the OpenLabs have become "centers for joint innovation, development, verification, and expertise for customers and partners, including collaborative development with more than 400 solution partners."
The Cairo OpenLab is situated in the city's Smart Village and has been operating as a research and development (R&D) facility for the past year. It is currently 400 square meters in size and is set to expand to more than 1,000 square meters during the next two years.
It is focused on developments related to public safety, smart grid, smart city, smart government and smart education, and operates through four functional centers: partner development center; solution joint innovation center; talent training and certification center; and industry experience center.
"We established the OpenLab in Cairo so that we can make full use of the advantages of Egypt and serve all of Northern Africa," said Ni Zheng, president of Huawei Enterprise Business Group, Northern Africa Region. The advantages of Egypt's capital are that "the ICT industry market in Cairo is relatively mature and its marketing capabilities influence surrounding countries," and that "Egypt recognizes the significance of industrial digital transformation, and the local industry chain ecosystem supports this transition for a number of industry enterprises," said Zheng, who added that the education system in Egypt is "relatively well developed."
Huawei held a ceremony to launch the Cairo OpenLab during the recent Cairo ICT 2017 conference.
— The staff, Connecting Africa