Digital money transfer platform specialist WorldRemit has raised another US$40 million in funding as it strives to sign up 5 million users in Africa and another 5 million in other developing markets around the world.
The company will use the series C funding, which takes its total raised to $220 million, to fuel its international growth. The company says that following that expansion, its customers in Africa will be able to "transfer money to 148 countries as easily as sending an instant message, using the WorldRemit app."
In addition, "countries in Africa which now receive remittances through WorldRemit, will become send countries," while its enhanced platform "will make sending money within Africa faster, easier and low cost." The company cites the World Bank as saying that inter-Africa money transfers are amongst the most expensive in the world.
Currently, money transfers to Africa account for more than half of WorldRemit's total volume of transactions: It says it "handles 74% of remittances to popular mobile money services across Africa like MTN, Ecocash, Tigo Pesa, Vodafone M-Pesa and Airtel Money," making it "the global leader in mobile-to-mobile international money transfers." Earlier this year it announced a partnership with Huawei, one of the most influential tech companies in Africa and, indeed, the world. (See Huawei, WorldRemit Team on Mobile Money in Africa.)
"Africa is a crucial market for us and over the next few years, we will expand our services so customers can send and receive with WorldRemit, getting the benefits of our fast, secure online service," stated CEO Ismail Ahmed, who founded the company in 2010.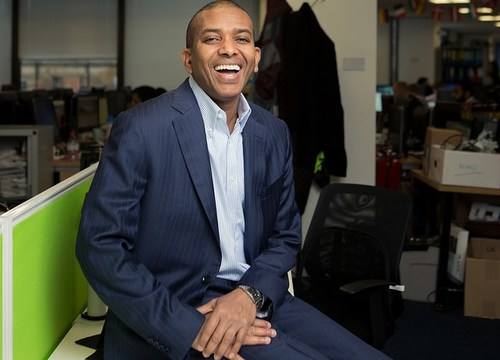 The Series C round was led by LeapFrog Investments and included "significant participation" from existing investors Accel and TCV.
— The staff, Connecting Africa