The third and final day of the 20th staging of the world's largest Africa-focused TMT event kicked off with the keynote address by South African Parliament's CIO, Unathi Mtya. While many of the presentations and discussions at AfricaCom were often aspirational and forward-looking in tone and insight, Mtya's delivery gave practical tips on how to develop a winning ICT strategy, as many often miss the mark, being either too technical or not in the correct context for the audience they are aimed at. It was sage advice well received.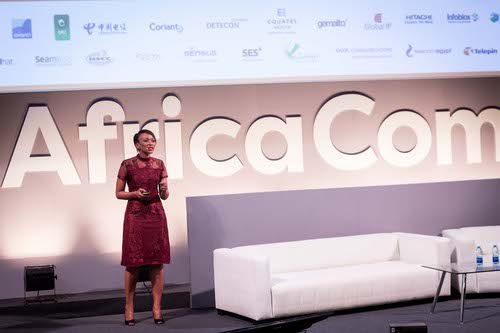 However, it was Mich Atagana, Head of Communications and Public Affairs at Google South Africa, who had the audience nodding in vigorous agreement, with an impromptu and unplanned speech.
As seen and heard on days one and two, AfricaCom's narrative around solutions for Africans by Africans continued. Atagana wisely noted: "The Africa I know, [that] Africa investors know, and the Africa we see on television is not the same," believing that those involved in the digital and technology industry, really need to come to Africa to experience it for themselves, before pronouncing on it.
Atagana stated: "Africans are still trying to find themselves digitally and the main barrier is the lack of proper infrastructure. Only once this is complete can Africa work towards bridging the gap between the continent and more developed countries, and between rural and urban areas."
While partnership with organisations is crucial in developing and rolling out this infrastructure, she does not believe that governments or enterprises will create jobs. Instead, the job creation of the future is in the hands of future entrepreneurs and small businesses -- the connected ones.
Talking to Atagana's sentiments, the panel discussion that followed this 'chat' delved into how digital disruption is already dislodging established business models and creating new opportunities for African startups and tech entrepreneurs.
For many, being 'digital' is as natural as breathing. But for many, it's not that easy. Often, those of us who work in the sector take for granted that we are all on the same page. The Digital Difference by Lillian Barnard, Director for the Public Sector at Microsoft spoke to how accepting this digital era can make a difference. She also shared some practical hints on 'How to develop a Digital Transformation Strategy,' such as starting with the art of the possible, keeping the end goal in mind and embracing failure as a learning curve. As all successful entrepreneurs know -- fail fast to succeed quicker. Applying this thinking to established businesses, often resistant to change (especially if the tools and operating environment are not readily understood), will go a long way to understanding the customers of today and tomorrow.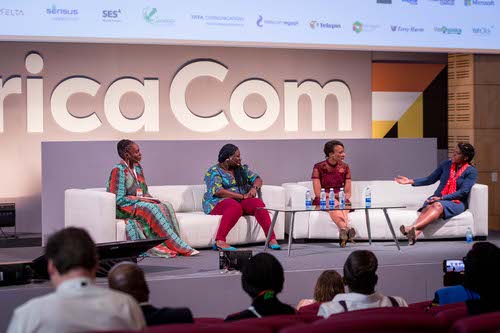 Agreeing with pretty much everyone at AfricaCom, Barnard believes that: 80% of business will be disrupted because of the impending digital revolution; that 86% believe that they will benefit from digital; but that only 44% of South African businesses actually have a digital transformation strategy, while 89% in South Africa simply don't have the money to embrace the digital revolution.
How the mobile network operator role is evolving in response to a rapidly shifting digital landscape was addressed by commentary from industry stalwarts; Jannie van Zyl, Executive Head: Innovation, Vodacom; Wilson Kyumba, Chief Strategy Officer, Telekom Networks Malawi; Arnauld Blondet, Innovation Director, AMEA, Orange; and Ken Okwero, Head of Strategy, Safaricom. Interestingly, there is now a definite shift away from the telcos pushing what they want to understanding their customers better and delivering what those customers want or need and at a price they can afford. Telcos need to see themselves as enablers in the digital transformation process, not as service providers.
Music to many ears was the declaration from Okwero that telcos need to start reducing voice, data and SMS costs and offer more innovative products. "We need to think of how to make money in a different way. We can't just be a mobile operator -- we need to start going into different fields and use our big data for health, agriculture," he stated.
Technology and Innovation and a Glimpse into the future of education
Day Three also challenged the norms when it comes to education. A practical and 'engaging' workshop was led by Dr Miriam Altman, Commissioner at the National Planning Commission South African Presidency & former Chief of Strategy and Regulatory Affairs at Telkom. Participants were 'taught' via a virtual reality (VR) teacher and then asked questions on the lesson they had received.
Altman and the team at Extramarks still believe that having a physical teacher is important and that VR devices are not here to replace educators. However, VR provides a different dimension to teaching and will allow a much more interactive experience. It also allows the subjects to be fun. She agrees that most teachers simply don't have the skills to conduct real experiments in class and go by the book. With this VR device, children can dissect frogs and brains and perform 'experiments' without the risks -- or the price attached to such activities!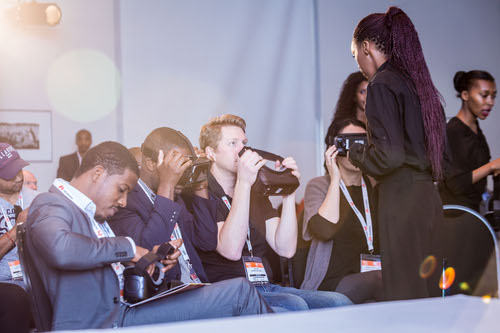 However, virtually reality or 'smart classrooms' may be too futuristic for a continent such as Africa, when it still faces very basic problems. However, the fact that children all across the continent are still being taught in huts and are not able to grapple with the content, simply because they do not have access to textbooks, means that VR could be a viable solution much sooner than we anticipate.
This will help alleviate the situation where five students are assigned to one textbook, and where an entire school of close to 2 000 students only has one white board (in the science lab) because schools simply cannot afford to get these things for their students.
Following on from the evening before at the AfricaCom awards, which rewarded the continent's leading TMT players, Cape-based carpooling app, uGoMyWay, became the recipients of the first AfricaCom 20/20 Innovation Award. The broad smiles on the faces of co-Founder Chris Megan and Operations Manager Sipho Ndimande, said it all. They also pretty much summed up the overall feeling and energy that pervaded the three-days -- a sense of excitement in what the future holds for a connected and 'smart' continent.

Shape digital Africa and be a part of AfricaCom 2018. Pre-registration has now opened for the 21st anniversary event -- register your interest here.
— The staff, Connecting Africa