MTN to Trial 5G in South Africa with Ericsson
With 4G still in its infancy across Africa, and 2G still a vital mobile technology in many markets, MTN is preparing for the future by planning a trial of 5G technology in South Africa with Swedish vendor Ericsson.
The two companies signed a MoU (memorandum of understanding) at last week's AfricaCom event, where 5G was a topic of discussion and Ericsson unveiled research findings that suggested 5G would be slow to make its mark across the continent. (See Ericsson Forecasts Lackluster 5G Take-Up in Africa and Orange Botswana on Long Trek to 5G.)
MTN is set to trial a range of 5G use cases and applications in its Test Bed labs with a view to commercial deployment at a later date. Of particular interest to MTN is the way 5G technology can be deployed to aid the digital transformation of enterprise users in key industry verticals such as mining, transportation, agriculture, manufacturing and utilities.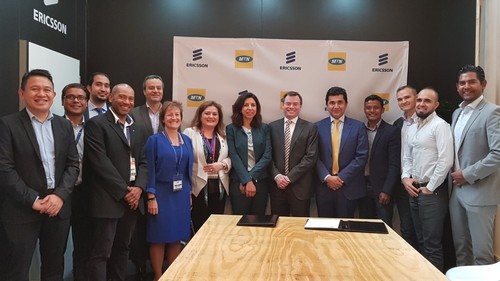 "5G gives us the opportunity to rethink our business and address previously untapped value chains. The new technology opens up new opportunities in new ecosystems," noted Giovanni Chiarelli, CTIO at MTN South Africa, in a prepared statement.
"In collaboration with Ericsson, we are continuously testing, learning and pushing the boundaries of how 5G can meet the diverse needs of our customers in the future. We're developing 5G technology based on real business needs," he added.
— The staff, Connecting Africa
All resources
MTN has announced an 'orderly exit' out of Middle East operations and is in advanced discussions to sell its 75% stake in MTN Syria.
BICS product manager Damion Rose believes that operators need to better monetize their roaming businesses to enhance customer loyalty and grow their bottom lines.
Telekom Networks Malawi (TNM) has rolled out the first 4G KaiOS-enabled smart feature phone in the country.
Telkom South Africa is offering insurance and lending products with big plans to grow financial services into a significant revenue stream for the group.
Ethiopian operator Ethio Telecom has reported a 31.4% YoY revenue bump ahead of plans to sell a major stake in the state-owned company to private business.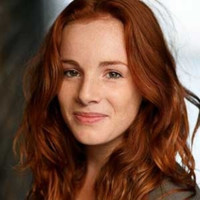 CodeSpace is a South African organization, based in Cape Town, providing young people with the skills to excel in technology careers. We caught up with the founder Emma Dicks to find out ...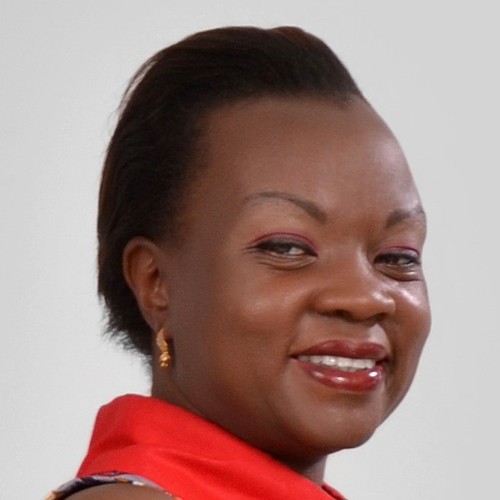 The largest population growth globally is happening in Africa and innovation in agriculture is, without a doubt, an important tool to tackle food security for the rapidly growing population.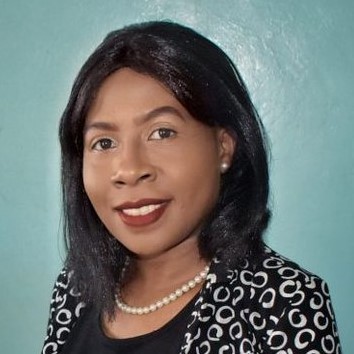 Gender-responsive policy is critical for Africa and involves the integration of gender in ICT-related strategies, policies, plans and budgets, with clear gender-equality targets. So says ...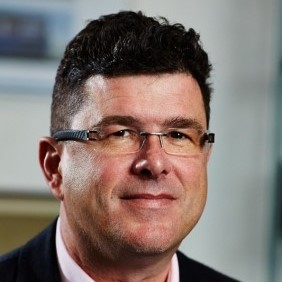 The way in which banking and travel have embraced technology has created a "digital first" approach for people across the world. Whether it is booking flights or transferring money, many ...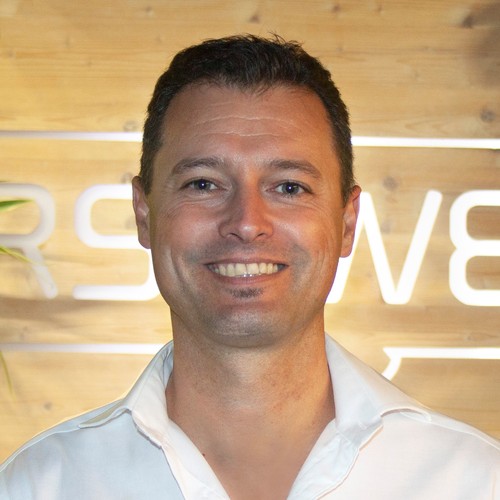 Just like the Internet itself many years ago, the Internet of Things (IoT) was initially viewed as nothing more than a fad that would have little impact on our daily lives. We know now ...

All AfricaCom Perspectives
Tuesday, August 18, 2020
11:00 A.M. South Africa Standard Time
Session One
African Telecoms Outlook 2020
Date: 08/18/20 @ 11:00 A.M. SAST

Speaker: Paula Gilbert, Editor, Connecting Africa
This year did not begin the way most people expected it to, so what does the future of the telecoms sector look like in Africa in 2020? In this Connecting Africa online event, local analysts and industry stakeholders will discuss what African operators' priorities for the year should be and the most significant market trends expected to dominate in 2020.
Will MNOs focus on sweating their current assets rather than investing in new technologies like 5G?
What impact will COVID-19 have on the continent's networks?
What are the hot market trends in Africa when it comes to voice, data and mobile financial services?
Diversification strategies: entering adjacent markets; MVNO sub-brands; cost consolidation
How are companies unlocking rural connectivity as a growth driver?
12:15 P.M. - 12:30 P.M. BREAK
Session Two
Exploring the Value of 5G in Africa
Date 08/18/20 @ 12:30 P.M. SAST

Speaker: Paula Gilbert, Editor, Connecting Africa
The majority of 5G in Africa is still in the testing stage. However, as operators prepare their networks for the technology jump, what strategies are they deploying to ensure they gain the full value that 5G can offer Africa? This digital symposium will give you an insight into the opportunities and challenges facing Africa's 5G rollout, with some country specific case studies unpacked.
How 5G-ready is African enterprise?
Is 5G a priority for in Africa, should it be? Or can operators and businesses focus on growing their 3G and 4G networks for enterprise instead?
What are the most significant enterprise business applications for 5G deployment on the continent, and where can 5G facilitate IoT applications?
Africa's 5G readiness: infrastructure lag, transition from 2, 3 & 4G
Which development strategies are being implemented to bring 5G to the African enterprise markets?
---
Thursday, August 20, 2020
11:00 A.M. South Africa Standard Time
Session One
Mobile Money 2.0: the Bright Future of Mobile Financial Service Innovation
Date: 08/20/20 @ 11:00 A.M. SAST

Speaker: Paula Gilbert, Editor, Connecting Africa
Africa was the birthplace of Mobile Money and while it continues to rise in popularity, the industry is quickly evolving and launching more mobile-based financial services every day. In this Connecting Africa online event, local analysts and industry stakeholders will discuss how telcos are disrupting the financial services space and what the rise of Mobile Money 2.0 will look like for Africa.
From cash to mobile: heading towards a cashless society
Expanding MFS offerings beyond mobile money transfers
MNOs vs banks vs fintechs: an evolving competitive landscape
Unconnected and unbanked: fintech to improve financial inclusion
The rise of micro-loans and insurance through mobile platforms
12:15 P.M. - 12:30 P.M. BREAK
Session Two
Connecting the Next Billion: Strategies for Getting Africa On-Grid
Date 08/20/20 @ 12:30 P.M. SAST

Speaker: Paula Gilbert, Editor, Connecting Africa
Africa has the fastest growing population in the world and also the youngest, with 60% of Africans under the age of 25. It is clear that the next billion connected are going to be the mobile-only generation. This digital symposium will bring industry experts together to discuss Africa's digital divide and how to get devices into the hands of young Africans and empower them to join the digital revolution.
Who's Driving? The role of government & regulator, private tech companies, and public-private partnerships
Device affordability: are we reaching a tipping point?
Status check: Satellite vs Fiber and the enduring infrastructure gap
Exploring the wider societal and economic benefits of a connected, digitally literate continent
---
Safaricom Spark Fund Portfolio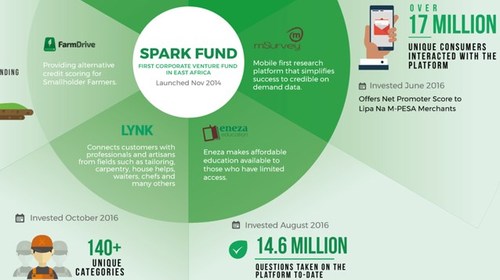 Infographics archive
AfricaCom 2019 Preview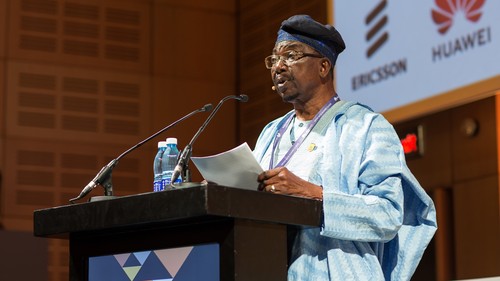 Slideshow archive