With 4G still in its infancy across Africa, and 2G still a vital mobile technology in many markets, MTN is preparing for the future by planning a trial of 5G technology in South Africa with Swedish vendor Ericsson.
The two companies signed a MoU (memorandum of understanding) at last week's AfricaCom event, where 5G was a topic of discussion and Ericsson unveiled research findings that suggested 5G would be slow to make its mark across the continent. (See Ericsson Forecasts Lackluster 5G Take-Up in Africa and Orange Botswana on Long Trek to 5G.)
MTN is set to trial a range of 5G use cases and applications in its Test Bed labs with a view to commercial deployment at a later date. Of particular interest to MTN is the way 5G technology can be deployed to aid the digital transformation of enterprise users in key industry verticals such as mining, transportation, agriculture, manufacturing and utilities.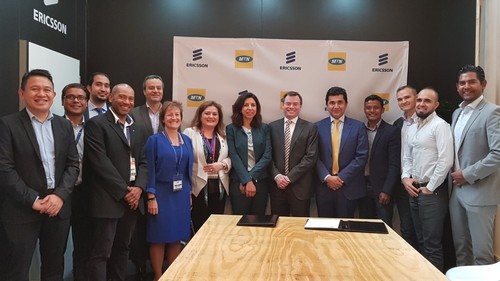 "5G gives us the opportunity to rethink our business and address previously untapped value chains. The new technology opens up new opportunities in new ecosystems," noted Giovanni Chiarelli, CTIO at MTN South Africa, in a prepared statement.
"In collaboration with Ericsson, we are continuously testing, learning and pushing the boundaries of how 5G can meet the diverse needs of our customers in the future. We're developing 5G technology based on real business needs," he added.
— The staff, Connecting Africa