Big data analysis is now being used in Africa to better plan network investments, improve network performance and customer services, reduce fraud and even help operators and global brands work effectively with startup businesses.
Delegates at next month's AfricaCom (Cape Town Nov 7-9) will find a full-day conference stream dedicated to the way big data analysis can be used to transform and inform operator and enterprise business models and performance.
Alongside the governments, law enforcers, and local administrators, it is the mobile telecoms operators in Africa that are sitting on the largest stack of structured data about the continent's population and their activities. In fact, given the number of people on the continent who lack any formal ID, the operators are arguably well ahead of the official sources.
Indeed, the World Bank, in its 2017 Identification for Development (ID4D) global data set, estimated that Sub-Saharan Africa and Asia account for 78% of the world's 1.1 billion undocumented people.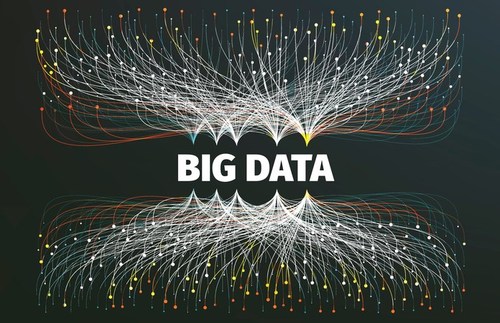 But the operators are sitting on a goldmine of valuable information because even the undocumented will often have access to communications. Connecting Africa has reported before that many pre-pay mobile phones on the continent are effectively 'anonymous' and also that Sub-Saharan African has a staggering 40% more active mobile money accounts than the rest of the world combined.
That connectivity is giving operators access to a vast amount of data about their customers, covering everything from where they live, the journeys they make, who they call regularly, the range and types of services, websites and apps they access or buy, and their continuity of service.
Delegates at AfricaCom 2017 will hear how operators can use that historical data to not only better plan future network investments but perhaps, more importantly, to fuel real-time network optimisation to maintain service continuity and drive a programme of predictive maintenance to minimise downtime.

Alongside improving the network service, big data can be used to improve customer services too across a wide range of industries. Delegates will hear how data is enhancing customer experience management by enabling operators and enterprises to tackle bad customer experiences head-on, and how the analysis of common customer service problems can drive the automaton of certain functions and enable self-help customer care using AI, bots and automated chat channels.
Of course, businesses also have a duty to safeguard the privacy of customer data and work to prevent fraud. At the conference, Joseph Mathenge, Airtel Africa's Chief Information Security Officer, will advise delegates on how to strike the balance between transparency and privacy when handling data and when to encrypt, anonymise and classify data to keep it safe from fraudsters.
Mathenge will also share some techniques on how to store, manage, protect and analyse unstructured data gathered by monitoring social media sites such as Facebook, YouTube, Instagram, and Twitter hashtags and trends. Assembling and analysing this data can help retailers and businesses better target customers and understand what drives purchasing decisions.
The Big Data track at AfricaCom begins with a masterclass on how to transform data into real business insight and ends with a panel discussion during which global brands Uber and Deezer will showcase 'best practice.' Speakers from Deezer and Uber will explain how they have worked effectively with startup businesses in Africa and been able to share data responsibly to help drive business, encourage the take-up of online services and boost local economies.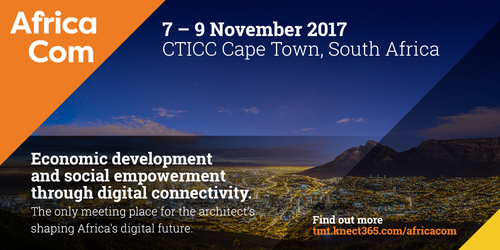 The 20th anniversary AfricaCom will feature a series of thought-provoking informative presentations and panel discussions, as well demonstrations of the technologies and initiatives that are shaping Africa's digital future. Join us at the CTICC, Cape Town, 7-9 November 2017 for the 20th anniversary celebrations -- find out more here.
Join 13,000 of your peers and hundreds of African TMT thought-leaders at the largest event dedicated to African technology and telecommunications by signing up for your free Visitor Pass here.
Take advantage of the full delegate experience at AfricaCom, from the keynotes, to the exclusive networking experience and even the AFest music festival. Find out more and purchase your Silver, Gold or Platinum Pass here.
Be part of the African tech and telco conversation here:
Twitter
Facebook
LinkedIn
Instagram