Safaricom is pretty pleased with itself. Kenya's leading mobile operator claims its financial contribution to the country's economy increased 17% in the 2016/17 fiscal year.
According to Safaricom's calculations, it created 486 billion Kenyan Shillings (US$4.7 billion) "total value" for Kenyan society, based on a set of criteria created by accountancy giant KPMG as part of its "True Value" methodology that accounts for direct and indirect value creation.
The economic impact of Safaricom's operations is the greatest contributor to the total value created, noted the operator in a statement that accompanied the publication of its Sustainability report. In the financial year to March 31, 2017, Safaricom reported annual revenues of KES212.9 billion ($2.06 billion) and a net income of KES48.4 billion ($469 million).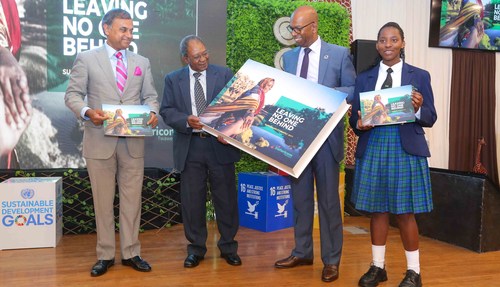 Some of the other direct ways in which the operator adds value to Kenyan society are via its two charitable arms, the M-PESA and Safaricom Foundations: they almost doubled their contributions year-on-year to KES 6.6 billion ($64 million), with the greatest growth in contributions focused on education and health.
The M-PESA mobile finance service itself, though, is also a significant value creator. "The social value of M-PESA remains a significant creator of value for Kenyan society, increasing by 12% in the last financial year. The major driver for this growth has been the increase in customer, agent and merchant numbers," noted Safaricom CEO Bob Collymore in a prepared statement.
However, it's not all good news for the operator. As Kenyan newspaper The Star reported, Safaricom was fined KES270 million ($2.6 million) during the 2016/17 financial year for poor service quality delivery.
And Collymore has denied as "baseless" the accusation that senior Safaricom staff were involved in election fraud, reports Business Daily.
— The staff, Connecting Africa