The police use of video evidence is not new. But in many parts of the world, the police use of body-worn video cameras means that the evidence has become a lot more personal. Arguably, it's also gotten a lot more expensive for the law enforcers.
Because one of the differences between CCTV imagery, and that captured by the police directly, is not just about the highly personal nature of the footage concerned; it is also about the cost and who pays.
Just last year, then US Attorney General Loretta Lynch announced that the Department of Justice had allocated an additional US$20 million of funding to issue more police officers in the US with body-worn cameras.
And according to a report last month by personal data watchdog group Big Brother Watch, UK police forces have spent more than $30 million (£22.7 million) on providing nearly 50,000 police officers with body-worn camera technology. In London alone, some 22,000 officers are now believed to be wearing cameras.
The issue is that body-worn cameras form part of the police officer's equipment budget, whereas the costs of CCTV cameras are much more widely shared. Local authorities, retailers, businesses, factories and even individuals deploy CCTV equipment to monitor traffic flow or their own premises both inside and out.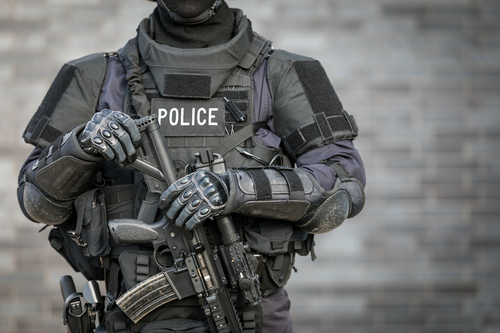 This month, three men were arrested in Johannesburg after private CCTV footage of their attack on a woman in the Auckland Park emerged on social media. The men could be seen driving off in a distinctively painted car. The widely-shared video led to the men being arrested later that same day at a garage where they were hoping to get their car re-sprayed.
But even CCTV monitoring comes at a cost. In Johannesburg, the crime prevention cameras, including those in Soweto installed by Mayor Mashaba, are allegedly going "virtually unmonitored" following the end of the contract with Omega Risk Solutions and the relocation of the control centre.
System Manager Luyanda Longwe confirmed this month that no contract was in place to maintain the network of cameras but said the City was in a "bid specification process to go out to tender," and that in the system was being managed and monitored by the Johannesburg Metropolitan Police Department.
It seems that if they can be afforded, body-worn cameras can be a very valuable policing tool, and not just in the western world. This month in New Delhi, police used police body camera footage to show that a couple had assaulted a police officer rather than being the victims of police brutality, as they had claimed.
Indeed, a study by the University of Cambridge highlighted that the use of body-worn cameras can dramatically reduce the number of complaints against police officers. The international study involved a total of almost 1.5 million working police hours. It found the number of complaints against officers fell by 93% to just 113 compared to 1,539 in a comparable period a year earlier.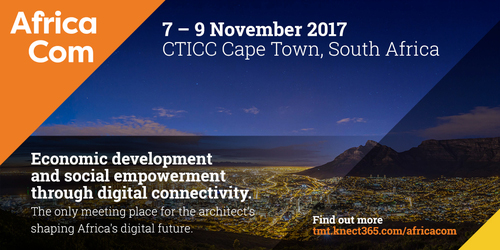 One possible solution to the cost is an app developed by Brazil's Igarapé Institute, an independent think tank dedicated to the integration of security, justice and development agendas.
Igarapé developed the CopCast app in conjunction with Google's Jigsaw project. Copcast can turn a standard Android smartphone into a body-worn camera backed by a desktop monitoring system. One of the earliest triallists was the Western Cape Government, where Head of Community Safety, Gideon Morris, said he experienced price shock when he first approached firms to equip his officers with body cameras.
"They'll give you a unit price," he said, "and you'll do the calculation and you'll say, 'Guys, not in this era'."
Copcast says its project -- currently trialling in Brazil, the Western Cape and parts of Johannesburg -- is all part of its Smart Policing project, which aims to increase transparency and oversight of the police, reduce corruption and the use of excessive force, offer more protection to officers facing false allegations, and improve the interaction between police and communities.
If it can do all that, and reduce the cost of capturing and storing vital video evidence, then CopCast will be widely welcomed by the law enforcement communities across Africa.
Take your understanding of critical communications technology to the next level at Mission Critical Africa 2017 (7 – 9 November, Cape Town).

Co-located with AfricaCom (7 – 9 November, Cape Town), the new Mission Critical Africa is Africa's first event dedicated to telecoms and technology for mission critical professionals. For more information and to check out the impressive speaker line-up, click here.
Attend Mission Critical Africa for free by signing up for your Visitor's Pass here.
AfricaCom is Africa's biggest technology and telecommunications event and it's celebrating its 20th anniversary -- an occasion not to be missed! Find out more about AfricaCom here.
Be part of the African tech and telco conversation here:
Twitter
Facebook
LinkedIn
Instagram