While social apps reign supreme on smartphones through Ghana, home-grown solutions aimed at bettering education are gaining ground.
Tech entrepreneurs and non-profits are harnessing the power of the ubiquitous smartphone in Ghana to prepare high school students for exams, develop digital literacy in primary-school children and help ensure university students get to their quizzes on time.
Engaging children in digital learning at a young age through their own stories and culture is the idea behind the Ananse the Teacher app which uses Ananse -- a popular Ghanaian folklore character -- to teach science, technology, engineering, arts and mathematics through a game.
The app was developed by non-profit Young at Heart Ghana, which works to create digital literacy among children in the country.
Martin Bruce, co-founder and national coordinator of Young at Heart Ghana, says the non-profit is passionate about "empowering the next generation of digital innovators."
The app is specifically tailored to Ghanaian children -- it makes learning fun while teaching users about their culture and identity through the power of storytelling.
Bruce wants to see more developments like Ananse the Teacher, but fears the lack of "basic infrastructure" is holding growth back, as he does not think digital literacy is pushed enough at the basic education level.
However, "the burgeoning tech enthusiasts and the rate at which the use of technology is evolving in the country can only serve as an inspiration to do more," he adds.
One top institution in Ghana developing tech entrepreneurs is Meltwater Entrepreneurial School of Technology, which is where Bright Ahedor, CEO of Flippy Campus, studied.

The Flippy Campus app was developed to fill a void in campus communication, when Ahedor and his friends (turned co-founders) realized they missed important information at school -- like a change in time for an exam -- because the information came in too late.
The app was created "to solve the hustle we went through as students with the way important information circulated on campus, so we decided to put the notice board on phones and not on walls."
Flippy Campus has since developed to also include discounted goods and services for students in Ghana. The app boasts more than 200,000 monthly active users and upwards of 10,000 daily active users.
But before they get to university, young Ghanaians needs to pass the high school exams, and a newly released app is working to help with that.
PassCo was developed to help junior and senior high school students prepare for their end of year exams by giving them access to past questions in these exams from 1990 onward.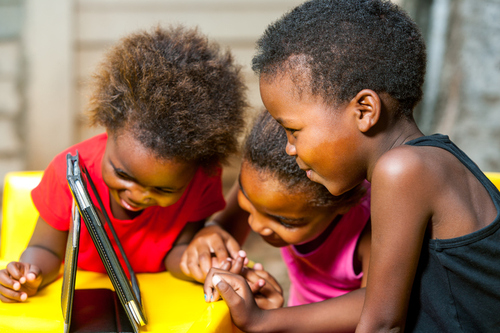 Creator of the app Kwame Akpalu wants to level the playing field for all children in Ghana, ensuring there is universal access to quality educational content.
There's massive potential in Ghana's tech-in-education sector -- so much so that Akpalu is planning on promoting an annual tech-in-education fair in Ghana's capital Accra.
"I see the amount of work to be done in the education sector as an opportunity for bright young developers to innovate bright solutions to level the playing field for all children regardless of their background and social status," he said.
He sees his app as a way to level this playing field and hopes it will generate better outcomes for students across Ghana.
These three EduTech apps are part of a growing push by the government of Ghana, which also wants to increase digital literacy and education outcomes in Ghana.
In its manifesto, the ruling New Patriotic Party pledged to improve the facilities and the curriculum for ICT education at all levels. It plans to develop an online educational platform to host, stream and share short videos of mini-lectures to classrooms or offices around the country. It also promised to ensure all teachers have ICT competence, and to provide free WiFi coverage for senior secondary and tertiary institutions nationwide.
You can learn more about the power of tech in education through the continent at AfricaCom, the largest and most comprehensive event in African technology and telecommunications which returns to Cape Town between November 7-9, 2017.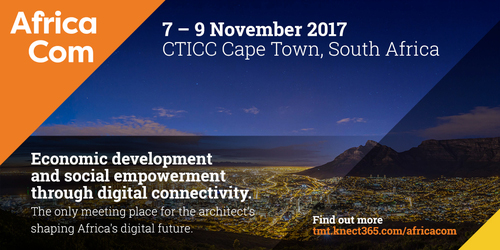 Take a look at the topics, people and features dominating the 20th anniversary event here. EduTech will be brought into sharp focus on the AfricaCom 20/20 stage, take a look at the agenda here. Explore AfricaCom for free and access 450 exhibitors and a range of free AfricaCom content, by signing up for your visitor pass here.
Don't miss out on a think at this year's 20th anniversary event, from the keynotes to the AfricaCom Awards and the AFEST music festival a delegate pass here.
Be part of the African tech and telco conversation here: