When Safaricom launched the M-PESA mobile money service some 10 years ago, not many would have predicted how fast and far the service would grow. Today, M-PESA is almost the very definition of a value-added mobile service: As well as basic payments, M-PESA is used to distribute government grants, receive agricultural subsidies and pension payments, and open savings or loan accounts. (See M-Pesa Reaches the Big One-O.)
Live in 10 countries, M-PESA has around 30 million users, nearly 300,000 agents and processed 6 billion payments in 2016. Of course, many other mobile money services are now available and, across the continent, there are now some 100 million active mobile money users and nearly 300 million registered accounts. Indeed, Sub-Saharan Africa has 40% more active mobile money accounts than the rest of the world combined.
But that's still just a drop in the ocean because, worldwide, close to 2 billion people, or roughly 25% of the world's population, are unable to access safe, secure and affordable banking or other financial services. According to the World Bank, that shortfall can be traced to its estimate that 1.5 billion people worldwide lack any formal identification and therefore cannot access even the most basic range of vital services.

But there's a good chance today that not all the undocumented are unconnected. There are more than 3.7 billion anonymous pre-pay mobile phone customers worldwide, and while the operators may not know exactly who they are, they do know a lot about them. They hold information on how they top up their accounts, and how frequently they do so for example. They also know exactly the types of services they use on their handsets.
According to identity scoring company Juvo, analysis of that data by mobile operators can enable the creation of digital identities based on a mobile account. Those operators that build those identities -- using what Juvo terms data-science -- can then begin to offer a range of financial inclusion services, such as low-risk micro loans beginning with airtime credit, that can further add to the digital identity. Eventually, even the previously undocumented can use their digital mobile identity to unlock a wider range of advanced financial services.
Unlocking a digital identity via a mobile phone can then lead to other, non-financial value-added services covering health screening and monitoring, welfare support and education. They also enable local entrepreneurs to build businesses and recruit a workforce that they can more easily manage and also pay for their services.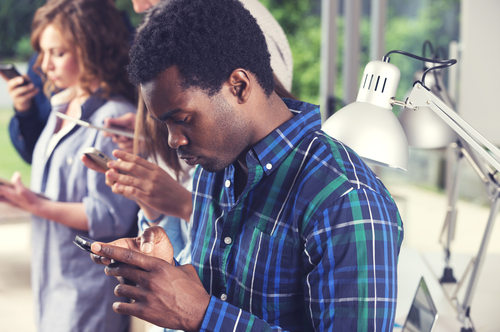 In Africa, the widespread penetration of mobile devices able to deliver these services is only restricted by the slower-than-desired deployment of 3G and 4G/LTE networks. However, the natural 'can do' attitude to technological development that pervades the region is allowing some services to overcome the need for infrastructure investment and immediately capitalize on the latest developments in mobile technology and associated applications.
One company showing how it can be done is Zambia's Zoona, which has focused on delivering mobile financial services with a community-driven aspect and which is thriving, as local entrepreneurs seize the opportunity to start businesses and earn income by providing much needed financial services to others within their community.
Across the world there are many examples of how the adoption of technology and the focus on creating a digital society can increase economic inclusion. In China, for example, the clear central government focus on a technology-driven approach to economic development has been of widespread benefit in a country where previously the focus had primarily been restricted to a narrow coastal strip and its principal cities.
So, while there are lessons that many countries in Africa could learn from the Chinese government's focus on economic development through technology, there is also no doubt that the African continent's world-leading position in the mobile money revolution, and the strides it is taking in financial inclusion and mobile-driven economic opportunity, can be seen as a sign of its increased confidence and standing on the world stage.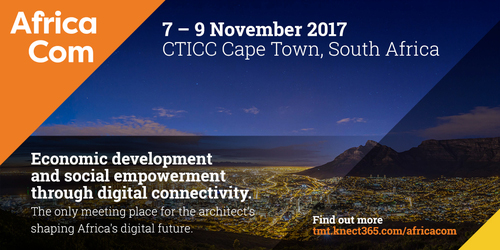 The Mobile Finance & Commerce agenda at AfricaCom (November 7-9 Cape Town) has a series of presentations and panel discussions looking at issues connected to mobile finance, technology and consumer access facing Africa. Find out more about the Mobile Finance and Commerce agenda here.
Shape the future of 'Digital Africa' at the continent's largest technology and telecommunications event – AfricaCom 2017. Find out more about the 20th anniversary of AfricaCom here.
Attendees are able to access 450 exhibitors and a range of free AfricaCom content by signing up for a free visitor's pass here.
Gain unrivalled access to everything AfricaCom has to offer, including the AFEST music festival by purchasing a delegate pass here.
Be part of the African tech and telco conversation here:
Twitter
Facebook
LinkedIn
Instagram