It might seem strange to be looking towards advanced network technologies such as SDN and NFV when around two-thirds of Africa's mobile connections are still on 2G networks, but embracing the requirements of virtualization could be the key to improved services now and to fully unlocking the continent's 4G (and ultimately 5G) door in the future.
Small wonder then that Africa's largest telecommunications event, AfricaCom (November 7-9, Cape Town), is holding a dedicated three-day summit focused on SDN and NFV that includes speakers from Vodacom, Africa Analysis, Rhodes University and others, as well as a number of technology demonstrations throughout the event.
In other parts of the world, where 3G and 4G network infrastructure deployments are more advanced, the move to SDN and NFV technologies is in full swing. As well as contributing to a lower cost of deployment, SDN/NFV is also seen as a way to reduce the complexity of the network and make it easier for operators to deliver the service assurance guarantees that attracts customers and keeps them happy.
These principles and desired outcomes from SDN/NFV -- such as easier end-to-end service provisioning, better network interoperability, and improved service delivery monitoring and planning -- apply as much in Africa as they do anywhere in the world.
However, the starting point for African operators is very different. The dominance of older 2G connections means that operators will first have to consider how they can best deploy virtualized services over legacy mobile networks.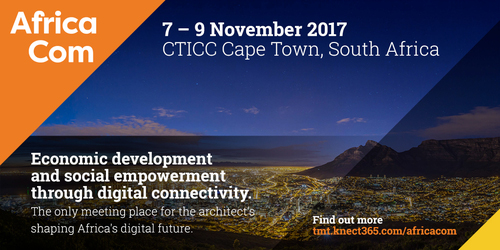 Africa's pace of 4G deployment is accelerating, with at least two networks now operating in most countries, but its market share in terms of connections remains low and is not expected to climb much beyond 10% before 2020. That relatively slow uptake will place a real premium on the ability of operators to roll out new services based on SDN and NFV technology across the legacy 2G and 3G networks that will dominate the market for many years to come.
At AfricaCom, Janine Rebelo, Head of Global Ethernet Product Development at Vodafone, will argue that developing a business case for virtualizing a network -- by understanding the essential phases, goals and metrics involved in the migration -- is the first step on the road to delivering virtualized services over legacy networks.
Of course, a key benefit of a network with virtualised functions and services is that it reduces the dependence on hardware and site visits to add capacity to Enterprise services or bring new systems on stream. With SDN and NFV, software-based network solutions can be remotely configured over the course of a few hours rather than a few weeks.
Because SDN/NFV allows operators to reduce their reliance on proprietary physical hardware and run network operations and functions from virtualised servers in cloud-based data centers, it offers up the promise of dramatically reduced operating costs. And that very network structure is key to virtualization's ability to also reducing the cost of upgrading and deploying new networks.
Take network backhaul, for example. SDN creates the perfect environment for the network-sharing arrangements that many analysts believe will be necessary to help underwrite the costs of network deployment outside the major centres of population. There are advantages too when it comes to the fixed network.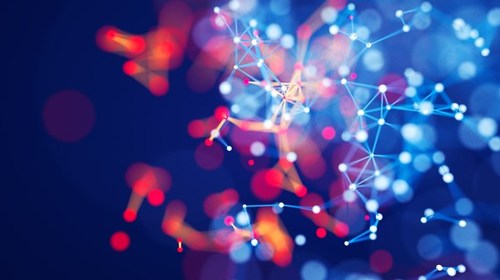 Africa's lack of a traditional, reliable wired communications infrastructure is often cited as an inhibitor of economic growth, but adopting an SDN-based approach to network architecture can help revolutionise Africa's fixed communications network -- enabling software-based network optimization for improved video streaming, for example.
Indeed, because the best time to implement SDN and NFV within a network is at the outset, or when equipment is being replaced, Africa is arguably better placed than most countries to benefit from the technology in both its wired and wireless environments.
Certainly, those network operators that seize the opportunity to invest in and embrace the technologies by taking a parallel approach covering both legacy and new network deployments, stand to gain the most from the SDN/NFV technology dividend.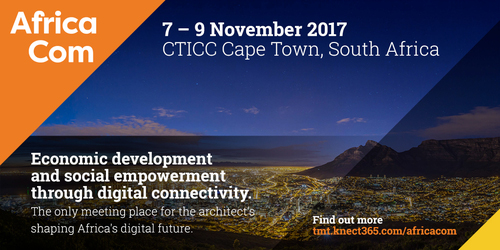 The SDN/NFV stream at AfricaCom (November 7-9, Cape Town) has a series of presentations, panel discussions and demonstrations of the technologies, their potential applications in Africa, and some lessons that can be learned from other worldwide deployments. For more information click here.
Shape the future of 'Digital Africa' at the continent's largest technology and telecommunications event – AfricaCom 2017. Find out more about the 20th anniversary of AfricaCom here.
Attendees are able to access 450 exhibitors and a range of free AfricaCom content, by signing up for a free visitor's pass here.
Gain unrivalled access to everything AfricaCom has to offer, including the AFEST music festival, by purchasing a delegate pass here.
Be part of the African tech and telco conversation here:
Twitter
Facebook
LinkedIn
Instagram
— The staff, Connecting Africa