Fintech specialist Youtap has launched a QR (quick response) code solution and associated smartphone apps for mobile money services in Africa.
Youtap's technology, which conforms to the BharatQR industry standard supported by Mastercard and Visa, enables merchants and/or customer users to initiate QR code-based payments via smartphones and "smart point-of-sale devices" and for mobile money service providers to brand Youtap's apps as part of a white label agreement.
According to Youtap, the solution "gives any merchant or small business owner with a smartphone the potential to download Youtap's Merchant App, self-register, and start accepting mobile money payments. Likewise, any subscriber with a smartphone can download the Youtap Pay App and start making payments. Merchants who do not own a smartphone could be provided a printed QR code to accept mobile money."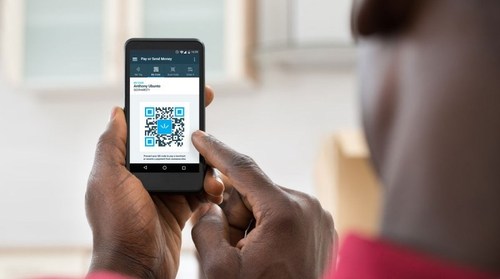 Youtap adds that its QR code solution enables "a full range of mobile money transactions, including cash-in and cash-out transactions, airtime top-ups, bill payments and in-store payments."
Youtap's move comes as smartphone penetration is set to further increase across Africa, where mobile money solutions are an increasingly popular alternative to traditional banking services. (See African Smartphone Demand to Boost Growth in MEA in 2017 – GfK.)
For more on mobile money matters, see:
— The staff, Connecting Africa