The wholesale open access network (WOAN) approach to building and running mobile networks doesn't work, while infrastructure-based network competition has a proven track record.
That's the conclusion of a new report, Wholesale Open Access Networks, by industry body the GSM Association (GSMA) , which represents and lobbies on behalf of mobile network operators and which, it is abundantly clear, is dead set against wholesale open access 4G networks.
And in seeking to prove its point, and discourage the development of 4G wholesale open access networks, the GSMA has highlighted WOAN efforts in Africa, citing Kenya, Rwanda and South Africa as markets where this approach has failed to meet the needs of the mobile service provider community.
The GSMA says it studied five markets (the three African countries plus Mexico and Russia) where plans for WOAN -- also known as single wholesale network (SWN) -- rollouts were announced, and found that only one network was actually built, while the other four markets were "plagued by slow progression and delayed and/or cancelled launches."
According to the report: A planned single wholesale network for 4G in Kenya was not implemented and appears to have been abandoned; South Africa has produced a white paper proposing a public-private partnership involving multiple parties, an "unproven model," according to the GSMA; and a single wholesale network was built in Rwanda in 2014, in a partnership between the government and South Korean operator KT, but that 4G coverage objectives have not been met, the network is not being used very much because of high prices and no new virtual network operators have opted to use the network. (In Russia, the plans faltered and operators built their own 4G networks, while in Mexico a plan has been agreed but the network is years behind schedule).
"Policymakers in countries considering a move to a wholesale open access network for 4G services may believe they can achieve greater network coverage compared with models that rely on network competition. However the research published today demonstrates that this is not the case," stated John Giusti, chief regulatory officer at the GSMA, in a prepared statement. "We have found that network competition produces faster and more extensive network coverage, and the examples highlighted in the report indicate little evidence that a SWN/WOAN is likely to achieve this."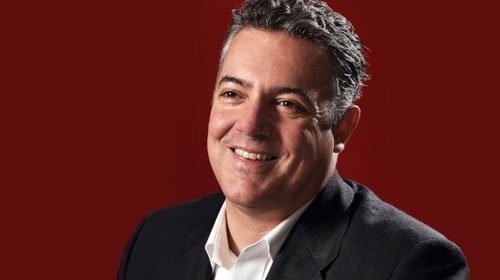 He added: "We are concerned that a move to wholesale networks will harm consumers, as history has demonstrated that network monopolies normally result in high prices and lower investment in infrastructure … With this in mind, we call upon governments looking to implement a SWN or WOAN to instead support the ability of mobile operators to enter into infrastructure sharing agreements on a voluntary basis and consider how they can apply market-friendly spectrum assignment methods to maximise coverage, using appropriate spectrum license conditions to extend mobile services to underserved areas."
In the report, the GSMA states its position very clearly: "Some supporters claim that these [WOAN/SWN] networks will deliver greater coverage than market competition can. However, those making this claim often gloss over the fact that in order to be built, the SWN or WOAN require significant public subsidies and other forms of support which are typically not available to competing network operators. The GSMA believes that network competition can and does deliver mobile network coverage. In areas where building networks is uneconomic there are other approaches. They include voluntary network sharing that can facilitate coverage in a particular area."
The report can be accessed here.
— The staff, Connecting Africa