The Vodafone Foundation, the mobile services giant's charitable arm, has announced plans to expand its ongoing education programmes in sub-Saharan Africa in order to provide free primary and secondary education to five million children in Africa.
The charity says it is "launching Instant Schools For Africa across the Democratic Republic of Congo, Ghana, Lesotho, Mozambique and Tanzania to provide free access to quality online educational materials." It adds that "children, young people and educators will benefit from free and unlimited access to the Instant Schools for Africa online learning materials with zero mobile data charges in order to encourage widespread access to, and use of, the curricula on offer."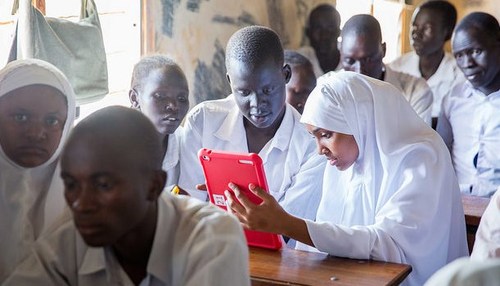 The content will also be made available offline to support pupils and educators who do not have Internet access. A similar Vodafone Foundation initiative in South Africa, called Vodacom e-School, is already benefiting 215,000 children.
The Instant Schools For Africa platform, developed in conjunction with Learning Equality, a not-for-profit provider of open-source educational technology solutions, offers global and local educational resources and includes subjects such as maths and science.
For more details, see this announcement.
— The staff, Connecting Africa