Telkom Kenya is preparing for a re-launch in the coming months and will tilt its focus more on data services as voice market prospects continue to level out.
This is according to Telkom Kenya CEO Aldo Mareuse, who was speaking on the sidelines of East Africa Com being held in Nairobi, under the theme "Championing transformational impact of digital communication on lives and businesses."
"We are switching from a voice-centric to a data-centric model, which requires a lot of different skills. This is why as Telkom Kenya, we are investing significantly in our data network and customer experience," said Mareuse.
He added that this is a common trend across the African markets. "It is clear to me that this is where the growth is. The voice market is not growing anymore, but the data market has a long way to go." Mareuse said that in Kenya there are approximately 7 million 3G handsets and less than 1 million 4G handsets, opening up an opportunity for telecom companies.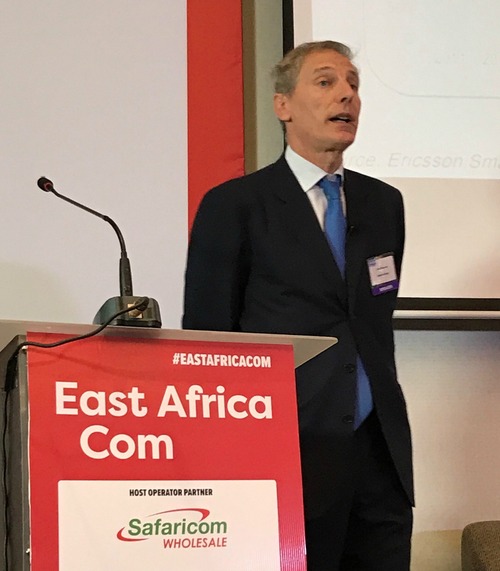 In its full-year results for the year ending 31 March 2017, market leader Safaricom showed a steady growth in data services revenue, growing by 38.5% to 29.3 billion Kenyan shillings (US$283 million) over the past 12 months.
Telkom has maintained a 7.1% market share, according to the latest Communication Authority quarterly report, a position they hope to change.
Mareuse urged regulatory bodies to create a level playing field in which even smaller players can compete. "If you have good competition, I can assure you that all parts of this market will be covered."
4G is the key in increasing the mobile broadband market, said Mareuse, and users will have a better data experience in navigating content. This will also encourage content creators to rely on the power of mobile Internet in reaching out to their audience.
&mdash Vince Matinde – Media Partner, East Africa Com