M-Tiba Hits User Milestone
M-Tiba, the mobile health wallet service developed for the Kenyan market, now has more than 500,000 users, according to its founders.
First announced in December 2015 by partners CarePay, PharmAccess and Safaricom, the service went nationwide in September 2016. Based on Safaricom's popular M-Pesa mobile payments platform, it allows users to save, receive and send health wallet credits that can only be used at healthcare providers that are part of the M-Tiba network. It also enables data related to healthcare and the use of services to be monitored and analyzed.
Since launch, the M-Tiba platform has recorded more than 190,000 user visits to the 350 healthcare facilities that are part of the M-Tiba program, while more than 100 million Kenyan shillings (almost US$1 million) has been distributed to the healthcare facilities that have delivered care to the M-Tiba users.
— The staff, Connecting Africa
With support from vendor partners such as Cisco, Huawei and Nokia, Kenyan operator has replicated its network in a lab to enable faster testing and help bring new services to market quicker.
To celebrate Africa Day, we took to Twitter for a live chat on the continent's contribution to technology innovation.
Satellite operator is deploying the Jupiter system from Hughes Network Systems to offer broadband services across sub-Saharan Africa.
The launch of two data centers in South Africa by Microsoft should change the cloud landscape in Africa, writes Xalam Analytics Principal Guy Zibi.
A service designed to help pregnant women get to hospital for childbirth has had a positive impact, reports Vodafone.

July 11-12, 2017, Radisson Blu Hotel, Dakar Sea Plaza, Dakar, Senegal

September 20-21, 2017, Lagos Oriental Hotel, Lagos, Nigeria

November 6-10, 2017, Cape Town International Convention Centre (CTICC), Cape Town, South Africa
All Upcoming Live Events
All resources
Méditel Becomes Orange in Morocco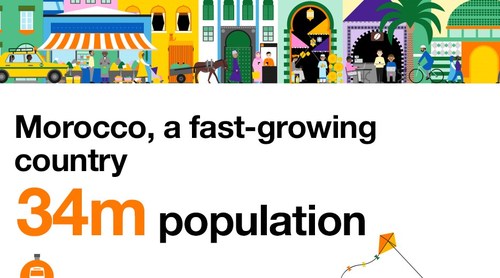 Infographics archive