M-Tiba Hits User Milestone
M-Tiba, the mobile health wallet service developed for the Kenyan market, now has more than 500,000 users, according to its founders.
First announced in December 2015 by partners CarePay, PharmAccess and Safaricom, the service went nationwide in September 2016. Based on Safaricom's popular M-Pesa mobile payments platform, it allows users to save, receive and send health wallet credits that can only be used at healthcare providers that are part of the M-Tiba network. It also enables data related to healthcare and the use of services to be monitored and analyzed.
Since launch, the M-Tiba platform has recorded more than 190,000 user visits to the 350 healthcare facilities that are part of the M-Tiba program, while more than 100 million Kenyan shillings (almost US$1 million) has been distributed to the healthcare facilities that have delivered care to the M-Tiba users.
— The staff, Connecting Africa
Pays $50 million deposit and prepares for full ownership of Nigeria's fourth mobile operator within 90 days.
Media reports of a lack of due process in the sale of 9mobile spell bad news for the Nigerian mobile operator.
Mobile towers company kills plan to float about 25% of the company's stock as speculation emerges of a potential M&A move.
Smartphone prices have dropped dramatically in Nigeria during the past few years, helping to fuel a surge in mobile user numbers, according to a new market report from e-commerce company Jumia.
South Africa's mobile data challenger Rain is preparing to launch its 4G services with a focus on making things simple for customers, notes the operator's CIO.
All resources

May 15-16, 2018, Radisson Blu, Nairobi Upper Hill, Kenya

July 10-11, 2018, Radisson Blu Hotel, Dakar Sea Plaza, Senegal

November 13-15, 2018, CTICC, South Africa
All Upcoming Live Events
Safaricom Spark Fund Portfolio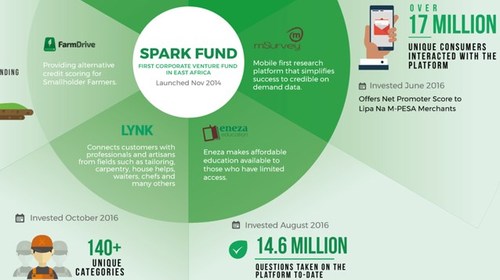 Infographics archive