Hurricane Electric Expands IP Backbone in Africa, Middle East
In an effort to capitalize on growing demand for data traffic transport, IP backbone network operator Hurricane Electric is expanding its reach in Africa and the Middle East.
The company, best known for its data center and IP network activities in the US, has hooked its international network up to the Djibouti Data Center and Equinix Dubai, to offer expanded routes into Europe and Asia, and is connecting its IP backbone to the East Africa Data Centre in Nairobi to boost its presence in the intra-Africa data transport market. In addition, Hurricane Electric says it will be connecting to a number of Internet exchange facilities -- the Djibouti IX, the Kenya Internet Exchange and UAE-IX.
The move comes as mobile and fixed broadband connectivity is set to increase significantly across Africa, a trend that will result in greater volumes of data traffic that will need to traverse the African continent and link to the broader global Internet and data center infrastructure. (See Africa's Comms Market: Where's the Growth?, Africa Nears 1B Mobile Subs Landmark, Says Ovum and The Digital Content Juggernaut in Africa.)
— The staff, Connecting Africa
Google says it will open a facility dedicated to artificial intelligence (AI) research and its applications in Accra, Ghana, later this year.
Chinese vendor Huawei has facilitated a US$200 million loan deal from Chinese financial institutions to help fund Telecom Egypt's 4G network rollout, including core and transport network technology deployments.
Mobile operator begins process that values the company at more than US$2.1 billion.
South African operator becomes the latest emerging-markets customer of Huawei's CloudAIR technology.
Mobile network technology has been developed for developed nations, leaving a lack of affordable mobile coverage solutions for countries with different needs, including those in Africa, argues the director of Orange Labs Networks.
All resources

July 10-11, 2018, Radisson Blu Hotel, Dakar Sea Plaza, Senegal

November 13-15, 2018, CTICC, South Africa
All Upcoming Live Events
Safaricom Spark Fund Portfolio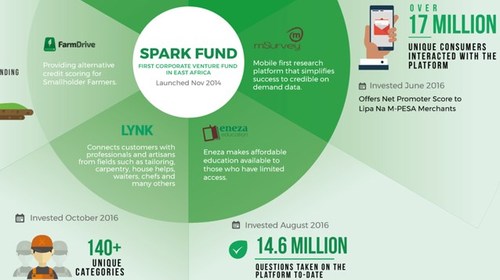 Infographics archive