In advance of a backbone network upgrade that can support growing volumes of data traffic, Ooredoo Algeria has conducted an optical network field trial in partnership with Nokia that achieved transmission speeds of 1.2 Tbit/s.
The operator, which has more than 13.4 million mobile subscribers, offers 3G services across most of Algeria and has recently started rolling out 4G, starting in the 'departments' of Tlemcen, Bechar and Tizi Ouzou. As mobile data services become more popular, and as it competes with rivals Djezzy and Mobilis, the operator needs to ensure that its transport network can handle the growing volumes of data and video traffic generated by its 3G and 4G users.
So ahead of a commercial deployment, the Algerian subsidiary of the Ooredoo Telecommunications Group has conducted a field trial of Nokia's latest 1830 PSS (Photonic Service Switch) technology, including the vendor's 500G Dense Wavelength Division Multiplexing (DWDM) Muxponder, which carries up to five 100G services per line card. The trial was conducted over a 200km stretch of the operator's optical network between the cities of Algiers and Ain Defla.
"It is critical for Ooredoo to increase the capacity, reach and flexibility of optical transmissions to offer high-capacity solutions and a superior customer experience," noted Hendrik Kasteel, Ooredoo Algeria's CEO, in an official statement about the trial.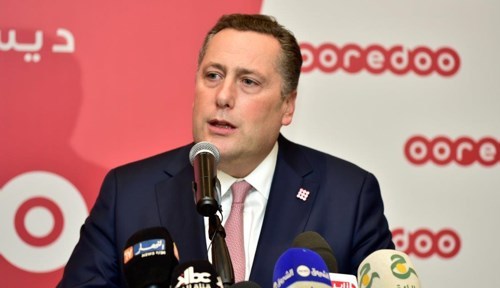 Nokia, a long-time supplier of optical technology to Ooredoo Algeria, is delighted to be involved: Ooredoo has more than 133 million customers in 12 markets across the Middle East, Asia/Pacific and Africa, and if the vendor can prove the value of its latest optical technology in Algeria, that could lead to further engagement elsewhere across the Ooredoo group.
"We are pleased to take our relationship with Ooredoo Algeria to the next phase," noted Pierre Chaume, head of North Africa Market Unit at Nokia. "This trial is an important and critical step in helping Ooredoo Algeria increase capacity and add flexibility to its network. The deployment will also support the 4G deployment plans of the service provider."
Investments in optical transport technology in backhaul, metro and backbone networks will be needed across Africa in the coming years as 4G subscriber numbers grow: According to Ovum, the number of 4G users across the continent will grow from 16.1 million in 2016 to nearly 158 million in 2021. (See Ovum's Africa Dashboard and Africa Nears 1B Mobile Subs Landmark, Says Ovum.)
— Ray Le Maistre,

, Editor-in-Chief, Light Reading