Liquid Telecom added another Internet service provider to its roster with the majority acquisition of Raha in Tanzania for an undisclosed price, after gaining regulatory approval for the transaction from the Tanzania Communications Regulatory Authority (TCRA).
Tanzania will thus become the latest market to be added to Liquid Telecom 's fiber network, which the company said would span 40,000 km across 12 countries once its previously announced plan to buy Neotel's network in South Africa has been approved.
Raha currently provides fiber, satellite, WiMax and WiFi connectivity services to more than 1,500 businesses as well as a "growing number of retail customers." Liquid Telecom said that its enterprise and wholesale customers would now benefit from direct and faster access to Tanzania and to all eastern, central and southern Africa.
Aashiq Shariff, CEO of Raha, said the company would now become "part of a pan-African connectivity movement," while Liquid Telecom CEO Nic Rudnick described Tanzania as a "growing and dynamic African country."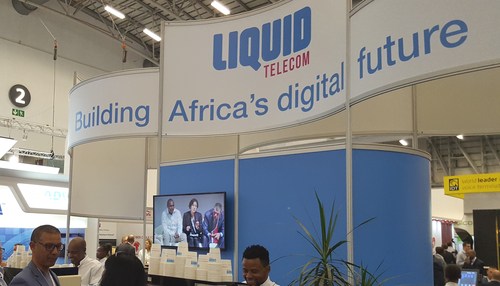 According to the TCRA, Internet penetration in Tanzania has increased rapidly in recent years to reach 34% in 2015. Mobile subscriptions increased by more than 24% in 2015 to 39.8 million, while the number of Internet users rose 52% year-on-year to reach 17.26 million last year.
Liquid Telecom, a privately owned pan-African telecoms group that is majority owned by Econet Global, is intent on building Africa's largest single fiber network and has operations in Botswana, DRC, Kenya, Lesotho, Mauritius, Rwanda, South Africa, Tanzania, Uganda, UK, Zambia and Zimbabwe.
The agreement to buy Neotel was formally announced in June, and will see Liquid Telecom partner with Royal Bafokeng Holdings (RBH), a South African investment group, which has committed to take a 30% equity stake in Neotel.
The transaction is subject to approval by South African regulatory authorities and was expected to conclude late this year. However, it appears that approval is still pending from the Independent Communications Authority of South Africa (ICASA), according to local publication the Herald.
— Anne Morris, Associate Editor, Connecting Africa