Pan-African communications service provider iWayAfrica launched a new managed retail satellite service for sub-Saharan Africa that is designed to bring what it described as "affordable" Internet connectivity to areas with limited access.
The Jola VSAT service is the second product of a partnership announced in July between iWayAfrica parent Gondwana International Networks and Intelsat. The first service, Source, was unveiled in October 2016 and is a wholesale virtual network operator platform for ISPs and other telecom players.
Jola -- which means "one who brings happiness" -- uses Ku-band spectrum and Intelsat's IS-28 satellite to provide Internet plans to businesses and households, offering speeds of between 1 Mbit/s and 10 Mbit/s. Generous data allowances of up to 250GB are also available, although prices are not advertised directly on the Jola site. Additional "Jola Perks" include free night usage or double speed at night.
Ali Bofulo, general manager of iWayAfrica, claimed that pricing is lower than any existing Ku-band satellite services. "We are offering users true flexibility to select a monthly data allowance and speed that suits their needs," he said.
The Jola service is sold via authorised partners including all iWayAfrica and AfricaOnline networks as well as iWayAfrica's channel partner network with a combined reach into 44 markets. ISP AfricaOnline is also a subsidiary of Gondwana International Networks.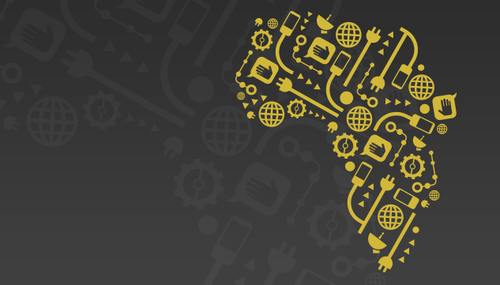 When the partnership with Intelsat was announced, Gondwana CEO Mathew Welthagen said the company's ambition was to be the preferred provider of VSAT services in Africa, with the goal of driving connectivity across the continent.
"The upfront capital commitment and ongoing fixed operating cost structure of Ku-band VSAT has constrained expansion of services in Africa. A managed VNO platform allows for increased economies of scale, both in terms of capex and opex, and is a giant step forward in bringing cost-effective connectivity to Africa," Welthagen said.
Kurt Riegelman, SVP for sales and marketing at Intelsat, noted that the continent is "materially underserved with relatively low internet penetration." He added that as well as enabling citizens in sub-Saharan African to maintain contact with family and friends across the globe, the new partnership is also designed to support local communities and provide critical backup support during times of crisis.
— Anne Morris, Associate Editor, UBB2020