By Isaiah Erhiawarien - Senior Correspondent, Infotech at the National Mirror

The growth in broadband penetration in the country has not been evidently clear in the speed of internet connection prompting the Managing Director of NATCOM, owners of ntel, Abass Kamar to describe data connection in Nigeria to be slow.



Kamar who made the remark while speaking at the Nigeria Com 2016, said that despite the slow speed of data connections in the country, there is clear evidence that there is a hunger for reliable data connections in the country, noting that the industry is presently witnessing a fundamental and phenomenal shift from narrow band to broadband connection.

He said that to meet the of the needs of consumers for high speed broadband connections it has become necessary to embrace 4G technology, and that the migration to 4G broadband in the next five years will be greater than the migration to mobile communication.

He disclosed that the 92 million internet subscribers are connected through the narrow band connection and as such active subscribers have to contend with a 2G connection, which is lower than one megabyte connection per second.

He observed that as a result, the average consumption under the 2G connection is lower than 200 megabytes per month, compared to a global standard of 800 megabytes monthly, stressing that there is urgent need to address this deficit.


According to Kamar, the way out of the present trend of low speed data connections in Nigeria is 4G technology, if the industry must carter for the mass market needs, saying that the industry needs solutions that does not focus on cities but on the vast area of the country.

He said that the needs of the Nigerian internet community goes beyond city hotspots to mobile solutions that can carry a lot of capacity, noting that ntel has the ability to build Nigeria's most constant efficient mass market mobile broadband network.

Kamar explained that although it went out to acquire a company that has been out of fashion and business, it has has the fundamental requirement of being built on what is called the 'golden spectrum'.

He added that ntel is built on the 4G/LTE, advanced technology is built on the 900/1800MHz spectrum, which can deliver the unbeatable and game changing customer experience of high speed internet access up to 230Mbps,"thus enabling a world of full mobile broadband experiences that will transform both lives and livelihoods."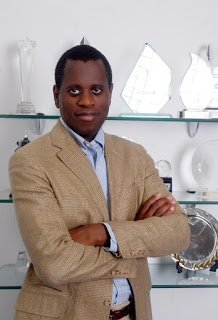 Abbas, an ex-Country Manager of Ericsson Nigeria, said that ntel is the biggest 4G network in the country today but that the decision of the company to rollout to only Abuja, Lagos and Port Harcourt was strategic, saying that beyond its inherited infrastructure - it also has secondary sites from tower companies.

In an address while declaring open the event, Portfolio Manager, Africa TMT KNects365, organisers of the event, Adam Thompson observed that Nigeria requires the diversification away from a heavy dependence on the oil and gas sector, and expansion of the knowledge economy.

He said that the development of ICTs marks a stronger prospect for social benefit and that this can only occur through convincing actions from the Nigeria Com participants.

This article originally appeared in ICT & Biz Africa