NigeriaCom: Knowing what works as a Nigerian tech entrepreneur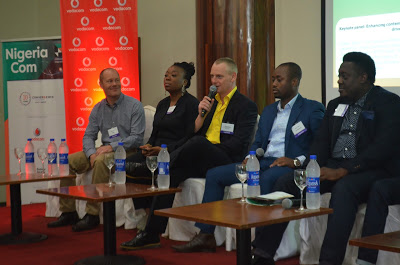 Nigerian technology entrepreneurs can create and grow viable businesses if they have more access to, and utilise, local resources.
The Oriental Hotel in Lagos recently played host to the 7th annual Nigeria Com, bringing together stakeholders in the telecoms and ICT sector to create discussion on deal flow around the nation's digital future.
For two days, experts shared market insights on creating a better environment for tech SMEs and startups to develop; case studies of public private collaborations in m-Health; focused sessions on digital entertainment and matching content with the data gap.
For starters, did you know that the instant messaging market is currently witnessing another disruption besides WhatsApp?
CEO of Jongla, Riku Salminen, wowed the audience with statistics of how are capturing market share in Africa, using Nigeria as a key entry point.
Perhaps even more stunning is his announcement that Jongla has localised its offering to the Nigerian people, making it possible to communicate in the three major languages of Hausa, Igbo and Yoruba.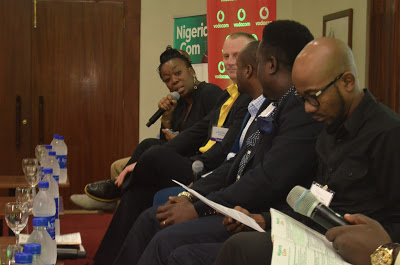 NigeriaCom plenary panel: Enhancing content integration to bridge the digital revenue gap – the rise of data driven services through smart devices

The key statistics from their survey so far reveal that news and information are top needs of Nigerians, followed by social networking.

Emeka Akano, the CEO of Jara Mobile corroborated this.

When asked about the kind of contents Nigerians love; he listed music videos, comedy, football, tech reviews, fashion, and gaming. But entrepreneurs must also find how to make these user-generated as it would accelerate their growth.

For Michael Ugwu, the GM West Africa of Sony Music, the question was whether Nigerians buy music? Surprisingly, he confirmed that their experience has been great since they launch last year and the Nigerian market is the fastest in Sub-Saharan Africa.

And, what is the secret of Goal.com? Daniel Price, Mobile Distribution Director, Perform Group says the secret is to keep innovating and changing things where necessary. He also advises that adding local flavour and voice is important.

Finally, he tells Nigerian entrepreneurs: "Don't be afraid to fail."
About the author: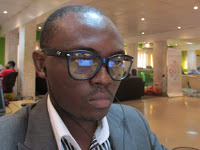 Olufemi Omotayo is a social entrepreneur and multiple award-winning journalist/blogger with expertise in technology and entrepreneurship writing. He is the founder and managing editor of EntrepreNEWS, Nigeria's foremost entrepreneurship medium. He is a seasoned speaker, mentor, facilitator and coordinator for many youth initiatives in Nigeria.
South Africa's mobile data challenger Rain is preparing to launch its 4G services with a focus on making things simple for customers, notes the operator's CIO.
MTN expects Nigeria and South Africa to be the engines of growth for the next few years as it reports favorable full year financials.
Operator is investing in a major upgrade of its radio access network infrastructure in seven countries using technology from Nokia.
Tower infrastructure company plans to list 25% of its shares on the London and Johannesburg exchanges in a move that should value the company at more than $2 billion.
Operator will collaborate with ZTE on 5G architectures for its networks in Africa and the Middle East.
All resources

May 15-16, 2018, Radisson Blu, Nairobi Upper Hill, Kenya

July 10-11, 2018, Radisson Blu Hotel, Dakar Sea Plaza, Senegal

November 13-15, 2018, CTICC, South Africa
All Upcoming Live Events
Safaricom Spark Fund Portfolio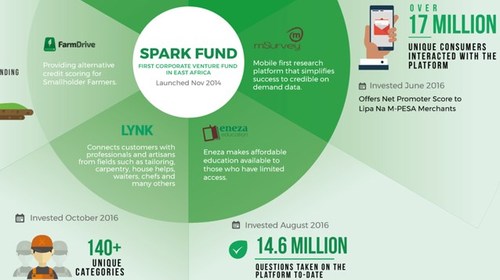 Infographics archive