AfricaCom touched down in Johannesburg
By Amy Turner - Com Series Staff Writer
AfricaCom recently landed in Joburg for the launch of the bigger, better, bolder 2016 event.
The launch in Rosebank saw some of AfricaCom's most prominent community members come together to discuss digital connectivity across the region, including a panel discussion themed: "Connecting Africa - Economic development and social empowerment through digital connectivity".
The panel included: Luke McKend (MD at Google SA), Riaan Graham (Director of Sub-Saharan Africa at Ruckus Wireless) and Bora Varliyagci (Head of African Digital Infrastructure at Mott MacDonald), and was facilitated by Duncan McLeod, editor of TechCentral. The panel discussed some of the challenges hindering connectivity on the continent and the opportunities and innovations that are available in connecting the last mile.
Take a look at what went on and what's in store at this year's AfricaCom, taking place between the 14-18 November, at the Cape Town ICC:


AfricaCom is is the incubator for the architects of Africa'a digital future dealing with the core issues and opportunities of broadband and digital inclusion.
Africa's biggest tech and telco event is taking place between the 14th - 18th November at the Cape Town ICC, find out more here.
You can book your AfricaCom tickets
here
.
Media reports of a lack of due process in the sale of 9mobile spell bad news for the Nigerian mobile operator.
Mobile towers company kills plan to float about 25% of the company's stock as speculation emerges of a potential M&A move.
Smartphone prices have dropped dramatically in Nigeria during the past few years, helping to fuel a surge in mobile user numbers, according to a new market report from e-commerce company Jumia.
South Africa's mobile data challenger Rain is preparing to launch its 4G services with a focus on making things simple for customers, notes the operator's CIO.
MTN expects Nigeria and South Africa to be the engines of growth for the next few years as it reports favorable full year financials.
All resources

May 15-16, 2018, Radisson Blu, Nairobi Upper Hill, Kenya

July 10-11, 2018, Radisson Blu Hotel, Dakar Sea Plaza, Senegal

November 13-15, 2018, CTICC, South Africa
All Upcoming Live Events
Safaricom Spark Fund Portfolio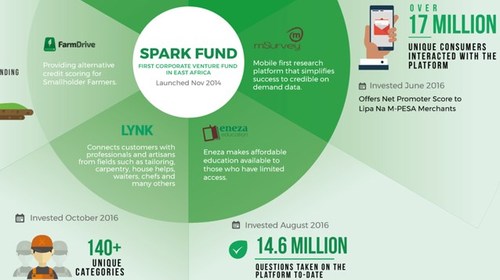 Infographics archive