Have your say and win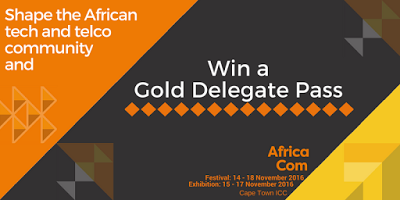 AfricaCom would like to ensure that we know exactly what kinds of news, updates and content are important to you.
We've created a survey in order to gain a deeper insight into the topics that matter to you most, as well as what types of media and communications you prefer to engage with, as someone in the forefront of influencing and designing Africa's digital future.
The survey takes less than 10 minutes to compete and your feedback will be invaluable in ensuring that we continue to develop content and deliver updates that are in line with your expectations and interests.
Competition:
By completing this survey, you will also have the opportunity to be entered into our prize draw.
Stand a chance to win one of two gold delegate passes to this year's AfricaCom, taking place between the 14 - 18 November in Cape Town, South Africa.
To compensate his proposed reduction of tax on petroleum products, Uhuru Kenyatta wants to bump up tax on phone calls and internet use.
Major Indian telco is believed to have appointed banks to coordinate the IPO of its African business.
Using WiMax to connect sparse populations in rural areas could be an efficient route to providing Internet access for other markets too.
The new undersea South Atlantic Inter Link (SAIL) fiber connection, built by Huawei Marine, is the first of its kind to directly connect Africa and Latin America across the south Atlantic.
The pilot network delivered a download speed of 1.7 Gbit/s.
All resources
Safaricom Spark Fund Portfolio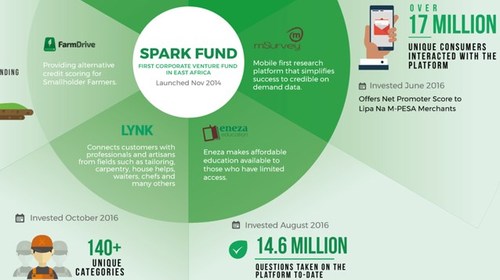 Infographics archive