Have your say and win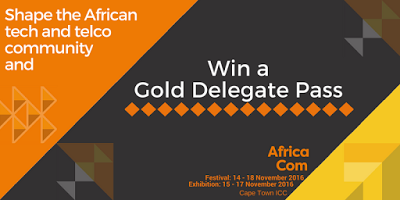 AfricaCom would like to ensure that we know exactly what kinds of news, updates and content are important to you.
We've created a survey in order to gain a deeper insight into the topics that matter to you most, as well as what types of media and communications you prefer to engage with, as someone in the forefront of influencing and designing Africa's digital future.
The survey takes less than 10 minutes to compete and your feedback will be invaluable in ensuring that we continue to develop content and deliver updates that are in line with your expectations and interests.
Competition:
By completing this survey, you will also have the opportunity to be entered into our prize draw.
Stand a chance to win one of two gold delegate passes to this year's AfricaCom, taking place between the 14 - 18 November in Cape Town, South Africa.
In an effort to cement its position as the gateway between Egypt and the rest of Africa, Liquid Telecom plans significant data center and network investments in the country during the next three years.
Investments are being made that will benefit the citizens of Africa, improve economies and perhaps most importantly give the people of Africa the opportunity to play their part in the Fourth Industrial revolution.
Kenyan operator is putting a new base station design to the test.
The Nigerian Communications Commission says the country will be ready to launch next-generation cellular networks in 2020, despite low current 4G penetration.
More than 50 million South Africans will be covered by 4G by the end of 2018, according to MTN, making it the first operator in the country to hit that mark.
All resources
Safaricom Spark Fund Portfolio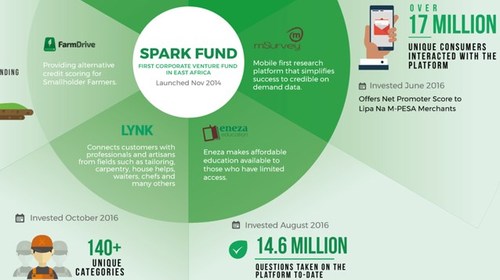 Infographics archive