Have your say and win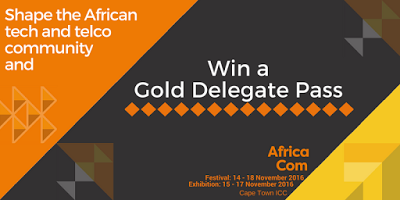 AfricaCom would like to ensure that we know exactly what kinds of news, updates and content are important to you.
We've created a survey in order to gain a deeper insight into the topics that matter to you most, as well as what types of media and communications you prefer to engage with, as someone in the forefront of influencing and designing Africa's digital future.
The survey takes less than 10 minutes to compete and your feedback will be invaluable in ensuring that we continue to develop content and deliver updates that are in line with your expectations and interests.
Competition:
By completing this survey, you will also have the opportunity to be entered into our prize draw.
Stand a chance to win one of two gold delegate passes to this year's AfricaCom, taking place between the 14 - 18 November in Cape Town, South Africa.
Regulatory process means identity of Nigerian operator's new owner will not be announced imminently.
Kenyan operators fined for poor quality of service while tax rates have been hiked for mobile operators in Chad.
Guy Zibi from Xalam Analytics takes stock of South Africa's proposed 4G wholesale experiment and how it could impact multiple markets.
The number of pay-TV subscribers in sub-Saharan Africa will grow by 74% between 2017 and 2023, according to a new forecast from Digital TV Research.
South African operator has been conducting 5G trials with partner Ericsson but knows it will need more spectrum to make 5G a reality.
Thursday, November 16, 2017
2:00 p.m Cape Town / 1:00 p.m London / 8:00 a.m New York
FTTH rollout has accelerated across Africa, driven by increased availability and consumption of bandwidth-hungry content, from video streaming services to cloud-based enterprise applications. This webinar will provide an overview of key trends in this burgeoning sector, along with some perspective on the status of deployments, economic feasibility and competition with alternative broadband access technologies (mobile broadband in particular).
All resources
Safaricom Spark Fund Portfolio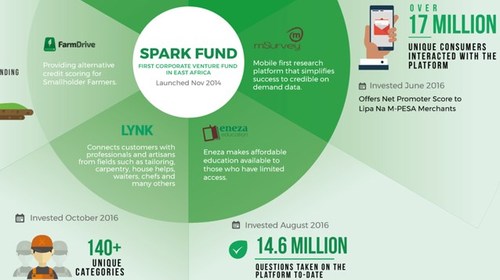 Infographics archive