The gateway to Africa - carrier-neutral data centres in Kenya
At this year's East Africa Com in Nairobi, we sat down with Ranjith Cherickel, Founder and CEO of the first ever carrier-neutral data centre in East Africa - icolo.io.
As our sponsor of the poolside after party, we grabbed a few moments during the evening to chat to Ranjith about providing an ecosyestem of open opportunity for clients to collaborate and house data effectively, what kinds of clients this ecosystem can benefit, as well as what the knock-on socio-economic benefits for Mombasa, and Kenya as a whole, will be.
icolo.io hopes establishing a centre in Mombasa will provide another, and very much needed, gateway to Africa.
Chinese vendor Huawei has facilitated a US$200 million loan deal from Chinese financial institutions to help fund Telecom Egypt's 4G network rollout, including core and transport network technology deployments.
Mobile operator begins process that values the company at more than US$2.1 billion.
South African operator becomes the latest emerging-markets customer of Huawei's CloudAIR technology.
Mobile network technology has been developed for developed nations, leaving a lack of affordable mobile coverage solutions for countries with different needs, including those in Africa, argues the director of Orange Labs Networks.
The digital payment specialist's C round of investment was led by The Rise Fund.
All resources

July 10-11, 2018, Radisson Blu Hotel, Dakar Sea Plaza, Senegal

November 13-15, 2018, CTICC, South Africa
All Upcoming Live Events
Safaricom Spark Fund Portfolio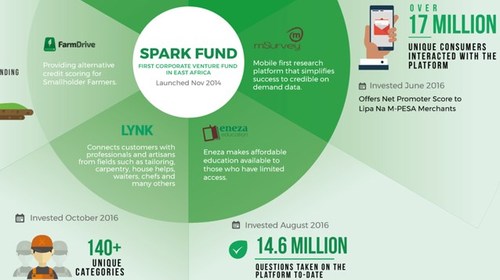 Infographics archive