AfricaCom Speakers 2016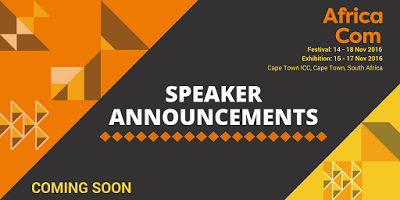 By Amy Turner - Com Series Staff Writer, KNect365
This year's AfricaCom is going to be a game changer.

From the new and expanded agenda - transforming the event into a festival of African tech, to serving as a platform to host the continent's most influential though-leaders, there is something for everyone at the bigger, better, bolder AfricaCom. We've even added the AFest, the music festival spreading AfricaCom vibes across Cape Town.
Stay tuned over on our Twitter and Instagram, this week - we're announcing some of the biggest names that will be gracing our stage at this year's event.
From big data, smart cities and IoT and digital entertainment to mobile finance and commerce, SDN and NFV proof of concept and connecting Africa - we've got you covered at AfricaCom 2016.
You can find out more about the event here.
There's talk of a complex merger in Kenya between Safaricom's two main rivals but warning bells should sound for the regulator.
South African operator has teamed up with Microsoft to offer the tech giant's Azure cloud services starting in June.
Fintech startup is the first African fintech company to attract investment from a Chinese venture capital firm.
Topics such as expanding infrastructure sharing to the radio access network (RAN) and opening up the market to open source-based network infrastructure are far more relevant to Africa than 5G, argues Bradley Shaw.
GSMA launches global mobile money certification scheme and four of the first five operators to be certified are from Africa.
All resources

May 15-16, 2018, Radisson Blu, Nairobi Upper Hill, Kenya

July 10-11, 2018, Radisson Blu Hotel, Dakar Sea Plaza, Senegal

November 13-15, 2018, CTICC, South Africa
All Upcoming Live Events
Safaricom Spark Fund Portfolio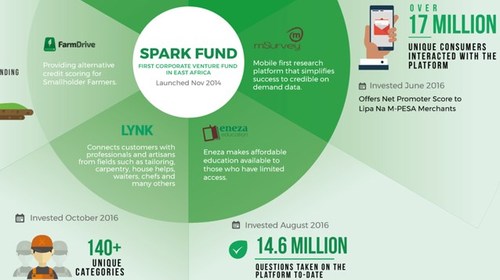 Infographics archive