AfricaCom Speakers 2016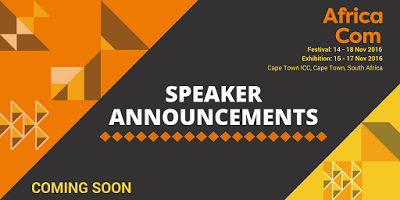 By Amy Turner - Com Series Staff Writer, KNect365
This year's AfricaCom is going to be a game changer.

From the new and expanded agenda - transforming the event into a festival of African tech, to serving as a platform to host the continent's most influential though-leaders, there is something for everyone at the bigger, better, bolder AfricaCom. We've even added the AFest, the music festival spreading AfricaCom vibes across Cape Town.
Stay tuned over on our Twitter and Instagram, this week - we're announcing some of the biggest names that will be gracing our stage at this year's event.
From big data, smart cities and IoT and digital entertainment to mobile finance and commerce, SDN and NFV proof of concept and connecting Africa - we've got you covered at AfricaCom 2016.
You can find out more about the event here.
Africa's digerati are set to converge on the annual AfricaCom event in Cape Town once again to figure out the continent's connected future, analyse the potential of 5G, identify how IoT and smart cities could play a role in Africa's digital development… and much more.
Kenyan operator will work with Google's Loon to launch a 4G mobile broadband service in rural and suburban areas starting next year.
Mobile operator MTN may be considering pulling out of Liberia, Guinea and Guinea-Bissau, but may enter long coveted Angola and Ethiopia.
Speculation suggests Safaricom is about to strike a deal with Ethiopia's government to help introduce the M-Pesa mobile money and banking service to the country's 100 million-plus population and compete with existing player M-BIRR.
The telecom regulator of Chad has issued an invitation for tender to auction out a new mobile licence covering 2G, 3G and 4G.
All resources

September 19-20, 2018, Lagos Oriental Hotel, Lagos

November 13-15, 2018, CTICC, South Africa
All Upcoming Live Events
Safaricom Spark Fund Portfolio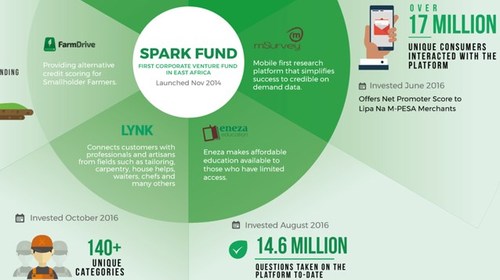 Infographics archive