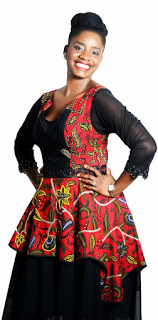 We have also witnessed the banking and telecommunications industries expand into the online retail market. The market has a ton of potential and with each passing day, the goal remains for Dressmeoutlet.com to be the foremost player in retailing fashion, beauty and home goods for our customers, with rapid fast delivery. This entails partnering with strong service providers and constantly innovating on our sourcing channels and business processes.

2. What do you believe are still the major challenges or blockers to online SME growth in Nigeria?

Beyond the general challenges in Nigeria that affect most businesses, such as lack of stable electricity, corruption, crime, poverty and the like - the online SME market also has industry-unique challenges that may slow growth for some players, specifically new entrants. Some of these challenges include lack of access to adequate finance, low patronage (mostly due to either sub-standard products in the market or lack of trust from customers) and the inability to compete effectively, which can be attributed to either lack of the right mix of founders or employees.


"Mobile commerce is playing a key role in enabling society and growing the economy"

3. From what you have experienced, how is mobile commerce enabling society and growing the Nigerian economy?
Mobile commerce is playing a key role in enabling society and growing the economy. Mobile commerce connects people to the products and services they love the most. Take for instance Dressmeoutlet.com, our products are by high-quality designers and our customers trust that each time they shop with us, they are shopping from the best.

In line with this, we also dispatch rapidly each and every time. It is exciting to receive a package of fashion and beauty products that helps you look and feel good, with just a click of a button from your mobile phone. Our customers do not have to wait till a store opens or travel thousands of miles to another country.


"It simply felt like the right time - now or never"
4. From a career with some of the biggest Fortune 500 companies, such as General Electric and the Bank of America Merrill Lynch, what led you to set up shop alone and branch out into e-commerce?
I was ready for the entrepreneurial leap from being employed to controlling my own ambitions. It simply felt like the right time - now or never. I was very comfortable in my last job as Head of Sales Governance at Lars Magnus Ericsson and I was sure that too much comfort was not best for me. I needed, and continue to need, to sweat thoroughly to enact needed developments. I believe I have leadership capabilities to create, develop and innovate and now I want to create global visibility for African products, create jobs for people, and generally do my part to make the world a better place.


"I know we need more leaders in Africa coming out of our comfort zones to change the status quo"

I would not have 100% of the freedom I need to grow if I remain employed. I have dreams and I want to make all my dreams come true and this requires me investing as much of my time as possible into my dreams. I want to express my love and care for people in my own way. More importantly, as comfortable as I was, earning way above average with the conglomerates I worked for, I just could not be too comfortable knowing that the poverty rate in Nigeria is 65% and even worse in other African countries. And I know we need more leaders in Africa coming out of our comfort zones to change the status quo.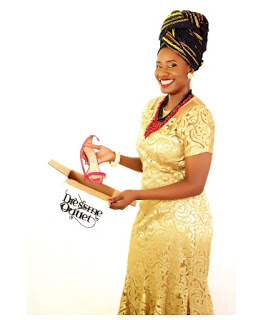 5. How does the e-commerce industry differ in Nigeria, from say the rest of Africa and abroad?
E-commerce is fairly new to Nigeria compared to the world's developed nations. Within Africa, Nigeria's e-commerce industry is thriving, being in the top 5 of all African countries. Nonetheless, the industry is still young with a lot of room for growth.

Like I've said earlier, our strategy for e-commerce is to understand the market thoroughly and provide the best products and services our customers need, while innovatively developing the industry. We must think outside the norm and develop novel ideas for Africa, rather than merely doing things that have worked in other nations.

6. What do you believe is the major ethos behind Dressmeoutlet.com?

The major ethos behind Dressmeoutlet.com would be quality. In terms of the products we retail, in terms of the level of customer service we provide, in terms of the user experience on our website and generally with everything we do. Our customers are #1 and everything we do, engineer or innovate always centres around ensuring our customers have the best technology-driven shopping experience for fashion and beauty products online.
"We are not focused on competing
or creating barriers to entry"

7. How does Dressmeoutlet.com differentiate itself from other online fashion retailers, at home and internationally?

Currently, we are not focused on competing or creating barriers to entry. We naturally do those by being focused on satisfying our customers' needs and wants whole-heartedly. With that focus, we seem to have things fall into place gradually and naturally. We establish goals and targets month-to-month, year-to-year and ambitiously work towards achieving all set targets. Employees at Dressmeoutlet.com are mostly whizzy with a good percentage of our managing employees having first class degrees.
8. How has your background and previous experience informed how you approach e-commerce?

My background and previous experiences have thoroughly contributed to my approach to e-commerce, even to my approach to life in general. I am definitely grateful for all the opportunities I was afforded to grow, learn and excel over the past 12 years from the $6 an hour jobs to the Fortune 500 jobs, every experience contributed significantly to my life's ambitions.

Learning is powerful, even the volunteer jobs I underwent, taught me something about life. I've worked in places where quality was a must, I learnt to engineer or re-engineer processes, I learnt to maximise sales, I learnt to strategise and I learnt that customers are the backbone to every business, thus we give them the very best.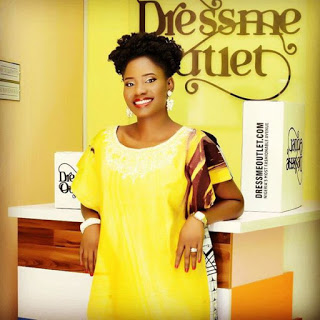 9. What has been the biggest surprise and learning curve for you since founding your own business?
The biggest surprise to me is how much work Africa - or let's speak specifically for Nigeria - has to do to catch up with developed nations. The gap is pretty huge and I did not realise how huge until I delved full-time into entrepreneurship. We need millions of citizens working day in and day out in industries geared to making the nation better.

We do not need 12% unemployment, or 65% poverty, or hikes in diesel prices, or the insane corruption that continues to plague the nation or businesses closing down. What we need is strong support for entrepreneurs and the nation's wealth spreading across the entire nation and into worthy, profitable development projects.

"We will make Africa proud and continue to be a role model company to others"

10. What is next for yourself and Dressmeoutlet.com in the near future?
We continue to innovate and grow and provide our customers, partners and visitors the very best products and services. We will expand to other offerings and are engineering programs to support creative entrepreneurs, in terms of funding and business development. We will expand our reach and expand on our capabilities as we continue to grow. We will make Africa proud and continue to be a role model company to others.

11. What do you expect from speaking at Nigeria Com 2016?
I expect to share knowledge and provide expert and well-researched input to attendees.
12. What are you most looking forward to at this year's event?
I mostly look forward to networking with industry experts and leaders. It's always refreshing being in the midst of like-minded individuals who want to grow the technology and telecommunications industries in Nigeria. I look forward to a great event. Thank you for the invitation to speak at Nigeria Com 2016.

Olatorera Oniru will be speaking on day 1 of Nigeria Com 2016, on the panel discussion: How to create a culture for digital innovation and a more inclusive business environment for online SME's in Nigeria.

You can read Olatorera's speaker biography here.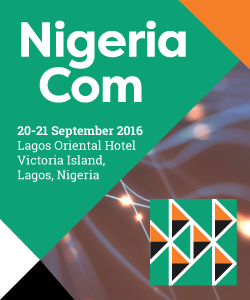 Be a part of the African tech and telco conversation, here:
AfricaCom
Youtube
Twitter
Facebook
LinkedIn
Instagram