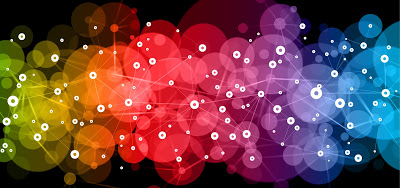 It is unimaginable just how much data telecommunication companies hold, especially within Africa, which has gravitated towards being a 'mobile-first' and often 'mobile-only' continent. Our day-to-day lives currently revolve around mobile devices, social media, email, banking, insurance transactions and, most recently, mobile money services, all of which are services that generate useful data.
Types of data:

From this kind of information, telcos can retrieve valuable facts on customer profiles, usage patterns, location data, app downloads, click stream analysis, as well as their network capacity planning and optimisation. From there, telcos can sell this data on to players in sectors such as health, advertising, retail and banking, among others, as a new and potentially very lucrative revenue stream.
Such data however, will only benefit telcos if they can transform a 20th century business model into one that can provide real-time business and consumer insight.
These facts, when utilised effectively, can enable telcos to increase efficiency, meet their set goals and, above all, make money; while at the same time encouraging growth. However, telcos need to develop real-time operational capabilities for functions such as real-time charging and event-based marketing.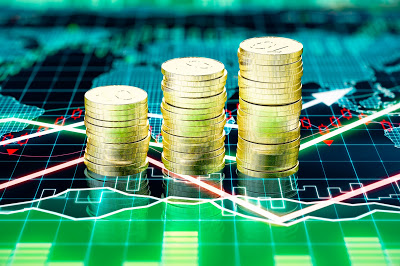 How data is currently utilised:

Most telcos on the continent seem alive to these opportunities of big data and are already investing.
In 2014 for example, Nigerian telcos Airtel and Etisalat spent $3 billion collectively to "retool" their networks in order to take advantage of big data opportunities.
According to the Telecoms.com Intelligence Industry Survey, some of the tangible benefits that operators can reap, should they interpret such data correctly, include:
Customer retention

Segmentation or targeting

Network optimisation

Network planning

Internal promotions or upselling

Customer acquisition

Fraud management

Revenue assurance

3rd party advertising
These benefits can also lead to new and possibly very worthwhile income streams, directly or indirectly. Directly, companies can cash in by selling data to respective buyers, while indirectly, telcos can see major savings in the long run.
In order to reap these benefits, one crucial step for telcos is the ability to minimise the cost of processing and managing this data at a time when vendors control the proprietary systems required, and usually charge for functionality and upgrades.



The benefits of data monetisation:

One particularly useful benefit that telcos can extract from big data is customer retention, largely by improving customer experience in the network, or customer 360, as it is sometimes referred to. This involves developing personalised offers to predict and prevent churn, so as to develop a personalised product offering that can lead to better utilisation by consumers. Telcos can offer products based on information such as: usage behaviour, device fondness, network requests, demographics and location and age, to create micro-segments that can be better suited to various campaigns and promotions.
"Target marketing, personalisation and churn analytics are among some of the most persuasive and common uses of big data analytics within telco today," according to Cloudera, a unified platform for big data.
What would aid this would be the use of customer journey analytics, which map specific customer interactions with networks at various lifecycles, using information such as clickstreams, demographics and customer purchases to promote customised campaigns and offers.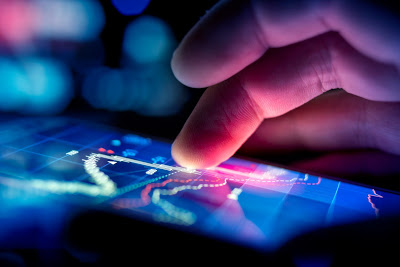 Planning is crucial:

Telcos also need to plan for the capacity and optimisation of their networks, with as much as 20 percent of their revenue injected into capital expenditure (CAPEX). Without proper data, wrong decisions can be made on where to expand or minimise services, leading to loss or wastage of money.
In Nigeria for example, MTN expects CAPEX target for 2016 to rise to about $1 billion from $700 million according to acting MTN South Africa Chief Technology Officer Krishna Chetty. The CAPEX increase will be used to improve its network-service quality and to roll out a 4G offering.
MTN is one among the major telcos in Nigeria that have deployed Next Generation Networks (NGN) and Business Intelligence (BI) software tools to analyse consumer behaviour. Other companies making use of this software in order to leverage from data in their possession include Globacom, Airtel Nigeria and Etisalat Nigeria.
Through the use of big data and analytics, telcos can monitor, manage and predict the growth of demand, thus prioritising network expansion. The use of real-time capacity data can enable networks to see and plan for increased capacity in congested areas and develop models that can predict uptake in the future.

Increasing efficiency:

Real-time capacity data can also effectively pinpoint real-time congestion and outages that could lead to losses for companies, hence enabling better service for customers. In countries such as Kenya, some telecommunication providers are now compensating all dropped calls; thus less outages mean more savings.
In India for example, telcos and the Telecom Regulatory Authority of India (TRAI) are embroiled in a legal battle before the Supreme Court where the latter is fighting to enforce a ruling by the Delhi High Court that says service providers must compensate subscribers for call drops.
Another area where telcos can use big data is to improve internal processes and increase savings mostly by identifying wastage and curtailing fraud. According to industry estimates, telcos lose up to 2.8% of revenue to leakage and fraud.
"When traffic demand rises, it's tempting to take the brute force approach and invest in infrastructure to increase capacity. But this can be costly and disruptive. Surely, a better way is to make the best out of the infrastructure you already have by using it more efficiently and making it work harder," says Andrew Burrell, Head of Marketing, Network Planning & Optimisation services at Nokia Networks.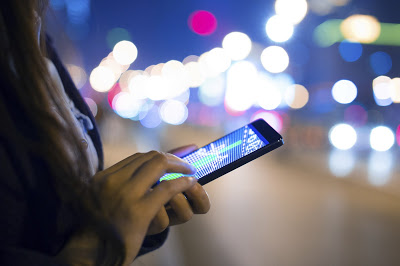 Data improves customer service:

In Kenya, Safaricom is improving services for more than 25 million subscribers, using big data technology to derive real time insights from network, customer and revenue touch points. With the insights, the telco is able to better provide proactive customer care, resolve network issues and prioritise capital expenditures.
"We differentiate Safaricom with our customer-centric approach, so our investments in Customer Experience Management (CEM) are important. With Nokia CEM on Demand, we now have one customer experience management solution for the company. We can resolve issues before they impact subscribers. We can give individual customers a personal touch and make our constant quality of service improvements visible," says Safaricom CEO, Bob Collymore.
Nokia CEM on Demand will allow the Kenyan Telco to collect every customer's network experience from network probes and is integrated with other internal systems including financial, customer data warehouse, Customer Relationship Management and M-PESA.
These insights will be consumed by Safaricom's technology, customer care, finance, marketing, sales, and strategy teams.
In the advent of mobile money where large sums of money go through telcos, big data can be used to access and analyse information such as logs, events, and configuration data in real-time, so as to identify and respond to threats, and therefore improve security. The growth of mobile money in Africa should push providers to become more efficient and to reduce delays as this new product increasingly becomes a source of revenue for telcos, with the potential to surpass voice and SMS.
Regrettably, whilst telcos lag behind in the utilisation of big data, fraudsters seem to have a clear understanding of the worth of such information, and criminality such as ransomware is expected to increase in the age of the Internet of Things.
"Given the challenges, there is no doubt that 2016 will bring with it a stronger technological evolution in Africa. Big data provides too many benefits to ignore and how companies start benefiting from it will be fascinating to watch. However, the traditional thinking around data needs to change for this to happen, and the new dispensation has to be embraced," says Armande Kruger Regional Sales Director at PBT Group.


If you are interested in topics such as these and others, that are evolving the world of tech and telco, why not attend AfricaCom 2016?
Africa's biggest tech and telco event is taking place between the 14th - 19th November at the Cape Town ICC, find out more here.
You can book your AfricaCom tickets here.