Day 2 highlights at East Africa Com 2016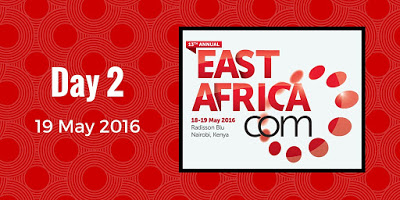 Amy Turner - Digital Content Marketer, Knect365
This year's East Africa Com was a great success and we would like to thank everyone who took part. Senior executives and VIPs from the telecoms, ICT & digital communities throughout East Africa came together to network, share ideas, collaborate and do business.
This is how day 2 unfolded in the best quotes of the day:
"Safaricom has no direct plans to enter the banking industry"
You heard it here first. This is what Safaricom's Ken Okwero assured all attendees from the banking and financial sectors today. This telecommunications heavy-weight is doing some major business where their KCB partnered loans are concerned though, with one loan being processed every second by their 23.6 million customers.


"People who call their mothers often are more likely to pay back their loans"
I bet you weren't expecting a quote like this in an East Africa Com round-up. During the m-commerce panel this afternoon, Airpesa founder Segeni Ng'ethe explained to attendees how mobile finance companies such as Branch are using call data and behaviours to ascertain whether their customers are good for a loan.


"Telco is the backbone of M2M"
Saim Afzal of MTN Congo summed up how IoT can be effectively enabled during our Industry Insight session. In essence, without telco and its role in building sufficient infrastructure and capacity, M2M will never be able to be successful in Africa.


"We are no longer living in an isolated ecosystem"
During our Finance Leaders Roundtable, Kenya Commercial Bank CIO Avi Mitra stated that rather than seeing M-Pesa as the competition, commercial banks should forge partnerships with mobile money firms, in order to drive financial inclusion in East Africa.
Keep up to date with all our news and take part in the conversation over on our social media channels:
Website: East Africa Com 2016
Twitter: @AllAboutCom
LinkedIn: East Africa Com: Telecoms, ICT & Digital Media Group
Facebook: Com World Series
Instagram: @ComWorldSeries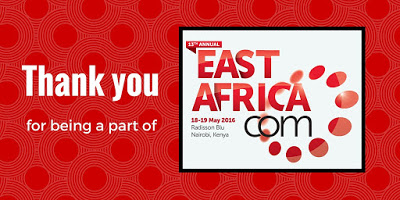 There's talk of a complex merger in Kenya between Safaricom's two main rivals but warning bells should sound for the regulator.
South African operator has teamed up with Microsoft to offer the tech giant's Azure cloud services starting in June.
Fintech startup is the first African fintech company to attract investment from a Chinese venture capital firm.
Topics such as expanding infrastructure sharing to the radio access network (RAN) and opening up the market to open source-based network infrastructure are far more relevant to Africa than 5G, argues Bradley Shaw.
GSMA launches global mobile money certification scheme and four of the first five operators to be certified are from Africa.
All resources

May 15-16, 2018, Radisson Blu, Nairobi Upper Hill, Kenya

July 10-11, 2018, Radisson Blu Hotel, Dakar Sea Plaza, Senegal

November 13-15, 2018, CTICC, South Africa
All Upcoming Live Events
Safaricom Spark Fund Portfolio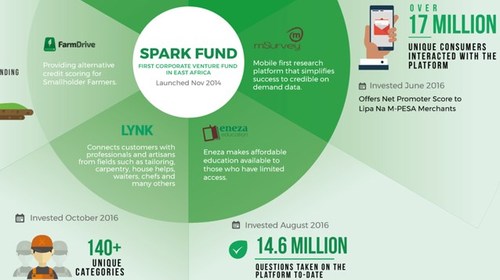 Infographics archive