By Amy Turner - Digital Content Marketer, KNect365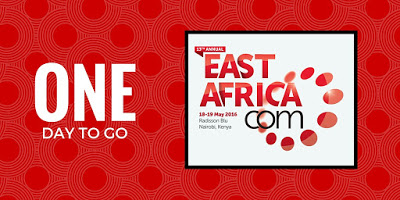 There's less than 24 hours to go until the start of East Africa Com 2016 and some of the biggest movers and shakers in the tech and digital ecosystem have begun to descend upon the 'Silicon Savannah' for two days of unparalleled insight into the East African ICT and telecoms sectors.
The event will be bringing the region's government leaders, telco and tech decision-makers and some of the keenest analytical minds in the areas of research and innovation together under one roof. In doing so, this will be the biggest event of its kind in East Africa.
It will be a melting pot of the most cutting edge technologies, ideas and solutions which will facilitate and accelerate growth and development in the areas of connectivity, infrastructure, big data, financial services and digital broadcasting, to name but a few.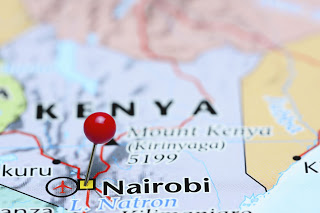 Day 1
This year sees the introduction of the first ever dedicated digital TV stream. The most prominent names in the space will be sitting down together to take part in a panel discussion on how to successfully launch a TV channel in the digital age. Moderated by technology editor and anchor of NTV Kenya, Larry Madowo, this workshop session will hone in specifically on sports content, in order to underpin discussions on procuring and producing content for a multiplatform environment. The focus here is a truly pan-African one, as we look at how best to customise content for an African audience, as well as determining whether current business models support local production and content creation.
Also, does Netflix fit an African context, and if so, is it a threat or actually a benefit to the industry? Our panellists will be hashing it out.
This year we are fortunate to welcome key government figures who are spearheading the digital revolution in East Africa through their involvement in developing smart policies to connect the underserved and actualise the ICT4D culture.
Kenyan ICT Secretary, Dr Katherine Getao, will be delivering the Government Keynote on Day 1, which will deal with developing a smart policy for growth, while Nixon M. Gecheo of the Communications Authority of Kenya will present the achievements of the Universal Access Fund in serving the previously underserved, in his Government Keynote on day 2.
Industry leaders will also be taking the stage at East Africa Com 2016, where Huawei's Nigel Bruin will highlight the socioeconomic benefits of a National Broadband Network in Eastern Africa and alongside government's regulatory policies, rollout affordable broadband services.
East Africa Com will also serve as a space to forecast emerging technology trends in Africa. Chairman of Convergence Partners, Andile Ngcaba, will be delivering his investment briefing on what we can expect on the African digital horizon; from broadband growth and smart cities to data protection.
Day 2
Day 2 will be hosting an exclusive CIO roundtable discussion; bringing CIO's together to assess their roles and responsibilities in a competitive digital age, and the possibility of innovating the East African digital sphere utilising Cloud, IoT, big data, social and mobility.
We've invited a selection of East Africa's financial and ICT heavy-weights to convene a meeting on the digital transformation of financial services to mobile and leveraging new partnerships, in order to forge a successful transition to mobile banking solutions.
East Africa Com 2016 will serve to spur debate, forecast trends, source solutions, forge contacts and open up possibilities - with East Africa placed in the very epicentre of this tech and digital sphere.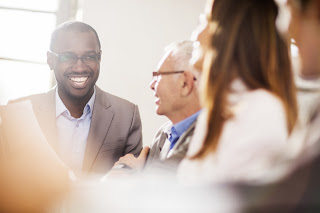 With all this on the cards, let's not forget that the event also provides a multitude of opportunities to meet and forge meaningful business relationships through our networking sessions and engaging exhibitions from our partners. This year even sees the addition of a exclusive poolside after party on day 1.
We look forward to welcoming you to East Africa Com 2016. Keep up-to-date with all the latest news and updates about the event here on our blog, as well as on all our social media channels. You can take part in the Twitter conversation using the hashtag #EastAfricaCom2016.
East Africa Com
18 - 19 May 2016
Radisson Blu Hotel
Nairobi
Kenya
Website: East Africa Com 2016
Twitter: @AllAboutCom
LinkedIn: East Africa Com: Telecoms, ICT & Digital Media Group
Facebook: Com World Series
Instagram: @ComWorldSeries