How customer onboarding can help maximize service delivery to millions of unbanked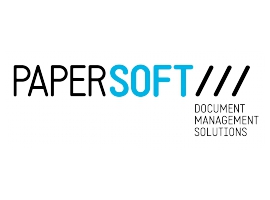 With an estimated 2.5 billion unbanked people and an exponential growth of mobile phones and smartphone users, extending the reach of financial offerings, such as payments, transfers, insurance, savings, and credit, to the under-served makes more sense than ever. That's the wonderful world of mobile money.
But a bad registration and onboarding process simply blocks it if:
You don't map your clients, you're not compliant.

You're not compliant you're not allowed to operate in the market.

You're not compliant and you operate in the market, you can receive extremely high fines and penalties from the regulator.

You don't have a good KYC (Know-Your-Customer) process, you are also very limited in terms of the transaction model and miss upgrade and upsell opportunities.
What do you need to take full advantage of mobile money? Download our
latest eBook
and discover Mobile Money: How customer onboarding can help you maximize service delivery to millions of unbanked.
According to the World Bank, approximately 2.5 billion people worldwide do not have a formal account at a financial institution. Access to affordable financial services is linked to overcoming poverty, reducing income disparities, and increasing economic growth. The World Bank's Global Findex database found that 3/4 of the world's poor are considered unbanked, meaning that they do not have a bank account. This is a staggering number that includes 59% of adults in developing economies, 77% of adults earning less than $2 a day, as well as 11% in high-income economies.
The Global Findex reveals that 16% of adults in Sub-Saharan Africa have used a mobile phone to pay bills and send or receive money in the past 12 months. It also shows that mobile platforms can help historically unbanked regions gain financial access, as 1/3 of adults state that the cost of opening and maintaining a bank account is too high, and that bank agencies are just too far away. Actions must, and are, being taken to address this situation, ensuring a global effort for financial inclusion, thus creating a world of opportunities.
This eBook looks to support MNOs (Mobile Network Operators), mobile money service providers and banks operating in unbanked regions or wanting to enter this market to deliver an expanded service offering. These providers and banks are looking for answers to the main issues regarding mobile money, while guaranteeing top level compliance with existing regulations. Without such knowledge of compliance and other regulations, MNOs, mobile money service providers and banks will not only find it challenging to acquire new customers respecting compliance, but also find it a nightmare to upgrade or upsell to existing customers. In effect, not taking advantage of the environment's full potential.
Count on Papersoft to support your mobile journey towards a paper-free, legally compliant and high-revenue company.
Papersoft is a 15 year old company that has been developing its activity on document management processes including capture, mailroom and scanning, extraction and automation, digital and physical archive.
They are currently investing in developing new market solutions focused on streamlining document management processes, providing an automate and secure environment and giving clients control over their information assets and added value to their businesses.
Papersoft has currently more than 300 employees working in several countries and has already established business in Portugal, UK, Romania and Democratic Republic of Congo.
Their mission is to help their clients organising, preserving and adding value to their information assets while enriching and streamlining their business processes and decision making, giving them a true and sustainable competitive advantage. Their vision is to become a reference enterprise in documents and information management field, a trustful, flexible, open and knowing partner, with innovative and secure solutions, capable of adding value and reducing the risk for our clients' businesses.
Papersoft is a silver sponsor at this year's East Africa Com, from the 18 -19 May at the Radisson Blu, Nairobi. Visit them at stand 6.
The prospect of a merger between Kenya's second- and third-largest mobile operators appears to have been revived.
Liquid Telecom has appointed industry veteran Mohamed Abdel Bassit, most recently at Orange, to lead its expansion into some of the fastest growing markets on the continent.
Reports suggest that Teleology, the new owner, has decided to withdraw, but the situation is far from clear.
Microsoft needs more time and investment before it can open its planned data centers in South Africa, reports ITWeb.
Value of OTT video content will grow almost five-fold during next six years, according to Digital TV Research.
All resources
Safaricom Spark Fund Portfolio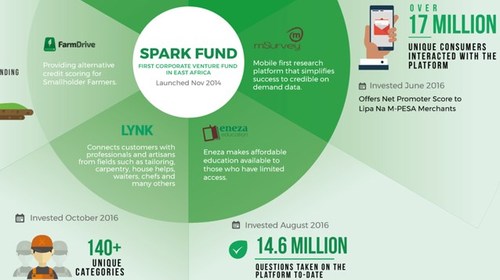 Infographics archive