Journée Internationale de la Femme 2016: Afrique de l'Ouest Com annonce un partenariat avec l'initiative INTER'ACTES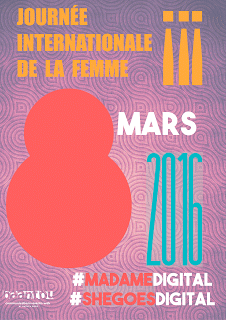 Pour commémorer la Journée internationale de la femme (JIF) le 8 Mars 2016, AFRIQUE DE L'OUEST COM est fier d'annoncer un partenariat avec

l'agence d'influence en relations publiques, marketing digital & communications BAANTOU au Sénégal.
L'initiative INTER'ACTES comprend une série d'événements pour mobiliser

les de´cideurs, les acteurs cle´s et intervenants des secteurs prive´ et public ainsi que du secteur du de´veloppement dans le but d'accroitre la visibilite´ des initiatives et actions en faveur de l'autonomisation e´conomique de la femme et de la jeune fille au Se´ne´gal et dans la re´gion d'Afrique de l'Ouest a` travers les TIC et autres outils digitaux et nume´riques.
Mariam Tendou Kamara, directrice adjointe de l'Agence Baantou et initiateur de l'initiative INTER'ACTES, dit: «

La mise en place de la plateforme INTER'ACTES découle du constat de la faible visibilité de modèles féminins entrepreneures, commerçantes, des talents émergeants ou en formation, ou plus communément de femmes de tous les jours posant des actes concrets de réussites entrepreneuriales, académiques et socio professionnelles par l'utilisation des TIC et du numérique. Comment aider à faire ressortir les histoires de femmes entrepreneures qui ont su se hisser vers le haut en tirant profit des outils technologiques qu'offre l'ère du numérique? Ces femmes aux profils et origines divers, toutes battantes, qu'elles soient dans le commerce ou dans l'artisanat, qu'elles soient musiciennes ou stylistes, qu'elles soit vendeuses ou couturières, où sont donc ces « Madame Digitales » qui ont réussi à enjamber le obstacles et saisir les enjeux du numérique pour innover, créer et aller plus loin? »
La phase pilote de Mars à Juin 2016, mettra l'accent sur l'entrepreneuriat féminin et les talents émergents dans le secteur des TMT (technologie, médias et télécommunications) via un dialogue interactif et une plate-forme digitale afin de susciter l'intérêt et l'engagement des acteurs et intervenants issus des secteurs du privé et de celui de l'aideau développement, en vue d'engager des discussions thématiques ainsi qu'un partage de connaissances et de réseautage.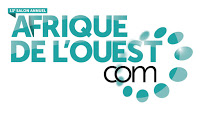 La phase pilote se terminera par une séance de réseautage et de partage des connaissances au salon Afrique de l'Ouest Com à Dakar le jeudi 9 Juin, y compris un déjeuner suivi d'une discussion sur « Entrepreneures: Promouvoir le développement économique grâce à l'entrepreneuriat féminin dans la technologie ».

Le débat sera animé par Mariam Tendou Kamara et comprendra des contributions de, entre autres, Bitilokho Ndiaye (conseillère technique en genre, TIC et médias au Ministère des Postes et Télécommunications du Sénégal), Maïmouna Dia (Directrice, SenTrust), Gnagna Mariann Konate (Fondatrice et Directrice, Axis

Intelligent Strategy ) et Sassoum Niang (Country Manager, Kaymu Sénégal).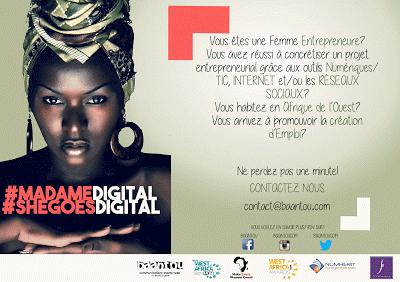 Pour plus d'informations sur la plateforme INTER'ACTES et comment devenir un championne-égérie de la campagne #MadameDigitale #SheGoesDigital, contactez

contact@baantou.com
Major Indian telco is believed to have appointed banks to coordinate the IPO of its African business.
Using WiMax to connect sparse populations in rural areas could be an efficient route to providing Internet access for other markets too.
The new undersea South Atlantic Inter Link (SAIL) fiber connection, built by Huawei Marine, is the first of its kind to directly connect Africa and Latin America across the south Atlantic.
The pilot network delivered a download speed of 1.7 Gbit/s.
The South African fintech startup's solution enables 20,000 merchants to receive card payments.
All resources
Safaricom Spark Fund Portfolio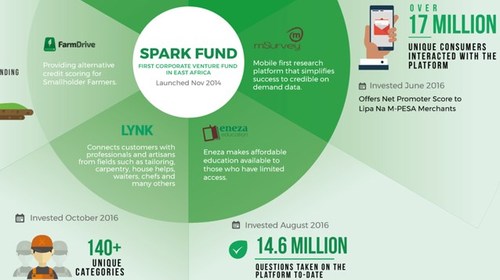 Infographics archive