Announcing the West Africa Com Awards: Celebrating digital & ICT innovation
Be inspired by the region's top operators, service providers, solutions suppliers, entrepreneurs and innovators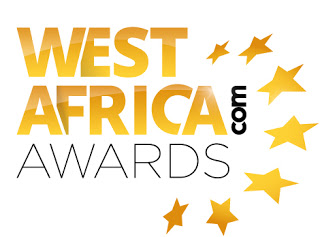 New to West Africa Com, the West Africa Com Awards will be celebrating excellence in West Africa's telecommunications, digital and ICT. Taking place at the luxury Little Buddha,Dakar on Tuesday 7th June 2016, West Africa's most innovative minds will gather to network and celebrate the most impressive achievements in the sector.
Enter now to make sure your company's achievements are recognised by your peers – all entries are free of charge until Friday 1st April.
Five categories to celebrate the best of the sector:
This award will recognise a successful initiative to improve access to communications in the region.
This award will celebrate a data or content service that has made the most of the new opportunities afforded in the digital environment.
Outstanding Enterprise Solution
This award will look at solutions that make business easier in West Africa, by helping enterprises meet their IT needs in a productive and cost-effective way.
This award is about a new product, solution or business model that has the potential to change the way the market works.
This is where ICT meets socio-economic development and inclusion. This award will celebrate a product, initiative or social enterprise that is having a life-changing effect on individuals or communities in the region.
The Awards will be judged by an independent panel of judges:
Don't miss this opportunity to celebrate the best achievements in West Africa's digital and ICT sector. Click here for more information.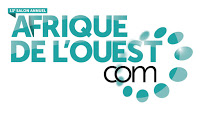 Pour plus de renseignements en français, cliquez ici.
There's talk of a complex merger in Kenya between Safaricom's two main rivals but warning bells should sound for the regulator.
South African operator has teamed up with Microsoft to offer the tech giant's Azure cloud services starting in June.
Fintech startup is the first African fintech company to attract investment from a Chinese venture capital firm.
Topics such as expanding infrastructure sharing to the radio access network (RAN) and opening up the market to open source-based network infrastructure are far more relevant to Africa than 5G, argues Bradley Shaw.
GSMA launches global mobile money certification scheme and four of the first five operators to be certified are from Africa.
All resources

May 15-16, 2018, Radisson Blu, Nairobi Upper Hill, Kenya

July 10-11, 2018, Radisson Blu Hotel, Dakar Sea Plaza, Senegal

November 13-15, 2018, CTICC, South Africa
All Upcoming Live Events
Safaricom Spark Fund Portfolio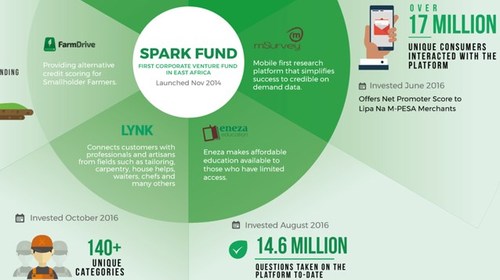 Infographics archive