Meet Africa's resurgent MVNOs at East Africa Com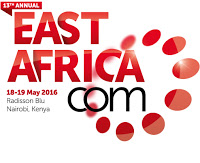 New growth opportunities in developing markets have presented compelling market conditions for the MVNO business model. So much so that Africa has seen resurgence in MVNO licencing of late with East Africa hosting several of the new challengers.
After years of consolidation in the MVNO space globally, much of the revival in developing markets can be attributed to new technologies and business models allowing a specific emphasis on customer needs. That differentiation for customers is key to the business success to avoid shortcomings that had led to the previous wave of MVNO failures. The second key element and fundamental to creating a quicker pay off to support the nascent business is correct negotiation of wholesale agreements, often a downfall of many MVNOs in the past.
Today's developing digital economy across East Africa has assembled enough in house expertise that decision makers understand that emulating a telco business will not be the answer for a successful MVNO business. Instead operating more as a retail business will provide the immediate edge grow a user uptake in what are often deeply entrenched telco markets.
We are pleased that a great deal of insights will be shared during the East AfricaCom from leaders at EquityBank, Halotel and Airtel. Check out the MVNOs and MVNEs on this panel discussion uncovering the new partnerships and strategies that are jumping on opportunities in East Africa's buoyant mobile markets:
May 19th Radisson Blu, Upper Hill, Nairobi
09:40-10:20 Panel: Assessing the revitalisation of Africa's MVNOs
How to capitalise on rapid growth in emerging markets for MNO / MVNO partnerships

Understanding the new technologies and business models for the next era of MNOs - reaching households and the youth segment through exclusive apps, content and community strategies

What flexibility should MVNOs offer for changing customer needs?

Establishing and strengthening an MVNOs market acceptance – operating differently from a conventional telco enterprise
Industry Speakers Include:
Jack Ngare,

GM Technology

, Equity Bank
Bernard Muteti,

Enterprise &

Wholesale

Business

Director

, Airtel Kenya
James Mnene Taja,

Deputy

Head

of

Department

Network

Operation

, Halotel
For your chance to meet and network with the leaders in East Africa's digital future there are limited free passes available for MNOs, MVNOs, ISPs, government bodies, internet companies and SME's.
Register your place here today.
Africa's digerati are set to converge on the annual AfricaCom event in Cape Town once again to figure out the continent's connected future, analyse the potential of 5G, identify how IoT and smart cities could play a role in Africa's digital development… and much more.
Kenyan operator will work with Google's Loon to launch a 4G mobile broadband service in rural and suburban areas starting next year.
Mobile operator MTN may be considering pulling out of Liberia, Guinea and Guinea-Bissau, but may enter long coveted Angola and Ethiopia.
Speculation suggests Safaricom is about to strike a deal with Ethiopia's government to help introduce the M-Pesa mobile money and banking service to the country's 100 million-plus population and compete with existing player M-BIRR.
The telecom regulator of Chad has issued an invitation for tender to auction out a new mobile licence covering 2G, 3G and 4G.
All resources

September 19-20, 2018, Lagos Oriental Hotel, Lagos

November 13-15, 2018, CTICC, South Africa
All Upcoming Live Events
Safaricom Spark Fund Portfolio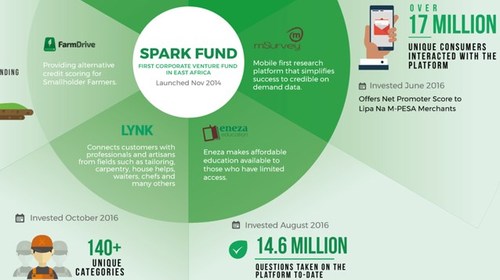 Infographics archive