How to be Telco Cloud Native - Martin Halstead, CTO, Network Functions Virtualization, HP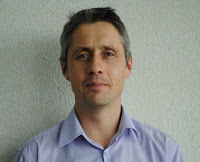 Martin Halstead was one of the top speakers at this year's SDN and Network Virtualisation track at AfricaCom last November. As CTO for NFV at HP, he has in-depth knowledge of industry trends in SDN and NFV with over 20 years experience specializing in Communications Services Provider networking environments. He has a strong interest in the transformation of Telco networks and how SDN can help enable that transformation.
He shares his thoughts on virtualization - a key opportunity for operators in Africa in the coming years.
How to be Telco Cloud Native
SDN isn't just about network virtualization


As we continue the journey to the Telco Cloud, the role of SDN has become more clear. SDN can become the key technology to enable a move towards so called 'cloud native' telecoms applications, so I pulled together this 3 step guide to how I recommend our CSP customers use SDN to realize the full benefit of NFV deployments.
1.
Network overlays are not enough
Leveraging SDN does more than link VNFs (Virtualized Network Functions) by so called 'network overlays'. The right solution is capable of offloading non-essential network functions from the VNFs themselves. This will have the dual benefit of 'slimming down' the network functions required within each VNF as well as providing a VNF vendor independent, subscriber aware networking layer that each VNF can call on. Telco grade features such as HA (High Availability), load balancing, per subscriber service chaining and backup paths etc. are no longer needed within the VNF which means they can more easily evolve to a micro services based architecture, critical to the nirvana of 'cloud native' telecoms applications.
2.
Simple solution for a complex problem
The majority of core Telco VNFs available today from the traditional TEMs (Telecoms Equipment Manufacturers) consist of monolithic software with integrated, proprietary networking stacks created with mostly irrelevant requirements stemming from the physical appliances they aim to replace. These complex composite VNFs expect the virtual infrastructure on which they are deployed to be simple in terms of providing dumb network 'pipes' linking same vendor VNFs. The problem with this approach is that it doesn't help realise the full business benefits of NFV, primarily the ability to reduce time to market for new services by rapidly deploying simple disaggregated network functions, designed for the cloud from multiple TEMs and ISVs while gaining operational savings from having a single, network feature rich NFV platform, capable of independently hosting VNFs from multiple TEMs.
3.
Select a partner that understands the value of vendor independence
HP Enterprise has the ability to be disruptive in NFV as we are TEM independent and have a proven, feature rich NFV platform that combines Telco grade resiliency, manageability and performance with fully open, industry leading and massively scalable SDN. Without that combination, it is hard to see how the promise of SDN and NDV can be fulfilled, namely the ability to separate the NFV platform from the actual Telco functions so that multiple VNFs – core Telco functions as well as innovative value added services from multiple vendors can be rapidly deployed and seamlessly and consistently managed via a uniform, network feature rich abstraction layer
Reach out to your local
Hewlett Packard Enterprise
sales person and they will be able to tell you more about how our NFV platform is changing the telecommunications market.
The SDN and Network Virtualisation track will take place again at AfricaCom, Cape Town. South Africa, 15-17 November 2016.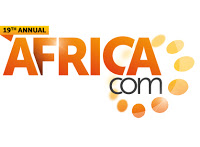 Regulatory process means identity of Nigerian operator's new owner will not be announced imminently.
Kenyan operators fined for poor quality of service while tax rates have been hiked for mobile operators in Chad.
Guy Zibi from Xalam Analytics takes stock of South Africa's proposed 4G wholesale experiment and how it could impact multiple markets.
The number of pay-TV subscribers in sub-Saharan Africa will grow by 74% between 2017 and 2023, according to a new forecast from Digital TV Research.
South African operator has been conducting 5G trials with partner Ericsson but knows it will need more spectrum to make 5G a reality.
Thursday, November 16, 2017
2:00 p.m Cape Town / 1:00 p.m London / 8:00 a.m New York
FTTH rollout has accelerated across Africa, driven by increased availability and consumption of bandwidth-hungry content, from video streaming services to cloud-based enterprise applications. This webinar will provide an overview of key trends in this burgeoning sector, along with some perspective on the status of deployments, economic feasibility and competition with alternative broadband access technologies (mobile broadband in particular).
All resources
Safaricom Spark Fund Portfolio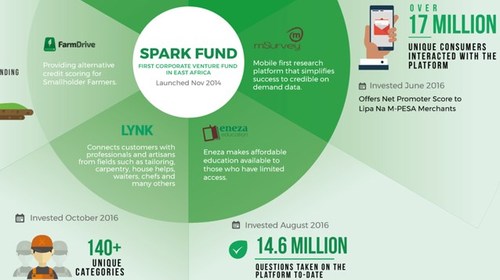 Infographics archive