Annonce du programme d'Afrique de l'Ouest Com (Dakar 8-9 Juin) : Transformer les modèles économiques du haut débit pour la croissance et l'inclusion en Afrique de l'Ouest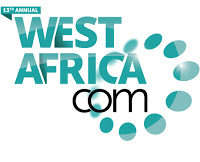 Découvrez le tout nouveau programme pour
Afrique de l'Ouest Com
– l'événement leader de la région pour les télécoms, le secteur numérique et les TIC – téléchargeable sur ce
lien
.
Le programme de cette année portera sur l'évolution du marché, avec pour fil conducteur la transformation des modèles économiques à l'ère du haut débit, pour encourager la croissance et l'inclusion en Afrique de l'Ouest
Sur deux jours, le salon comprendra des débats, des présentations et des activités de réseautage pour discuter du haut débit/LTE, des services de données, les télécommunications rurales, de l'innovation, des services aux entreprises, ainsi que de nouveaux sujets tels que la technologie et l'inclusion, les finances mobiles, les contenus locaux, l'entreprenariat féminin dans le secteur des technologies, et plus encore.
Certains intervenants ont déjà confirmé leur participation, contactez-nous dès maintenant pour plus d'informations sur la façon de participer.
The prospect of a merger between Kenya's second- and third-largest mobile operators appears to have been revived.
Liquid Telecom has appointed industry veteran Mohamed Abdel Bassit, most recently at Orange, to lead its expansion into some of the fastest growing markets on the continent.
Reports suggest that Teleology, the new owner, has decided to withdraw, but the situation is far from clear.
Microsoft needs more time and investment before it can open its planned data centers in South Africa, reports ITWeb.
Value of OTT video content will grow almost five-fold during next six years, according to Digital TV Research.
All resources
Safaricom Spark Fund Portfolio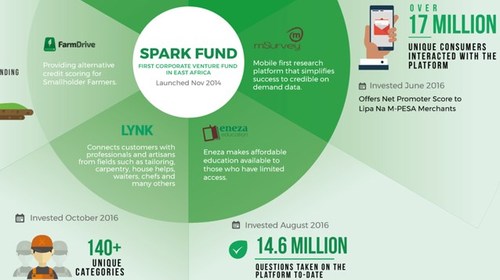 Infographics archive