Annonce du programme d'Afrique de l'Ouest Com (Dakar 8-9 Juin) : Transformer les modèles économiques du haut débit pour la croissance et l'inclusion en Afrique de l'Ouest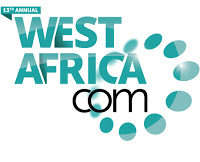 Découvrez le tout nouveau programme pour
Afrique de l'Ouest Com
– l'événement leader de la région pour les télécoms, le secteur numérique et les TIC – téléchargeable sur ce
lien
.
Le programme de cette année portera sur l'évolution du marché, avec pour fil conducteur la transformation des modèles économiques à l'ère du haut débit, pour encourager la croissance et l'inclusion en Afrique de l'Ouest
Sur deux jours, le salon comprendra des débats, des présentations et des activités de réseautage pour discuter du haut débit/LTE, des services de données, les télécommunications rurales, de l'innovation, des services aux entreprises, ainsi que de nouveaux sujets tels que la technologie et l'inclusion, les finances mobiles, les contenus locaux, l'entreprenariat féminin dans le secteur des technologies, et plus encore.
Certains intervenants ont déjà confirmé leur participation, contactez-nous dès maintenant pour plus d'informations sur la façon de participer.
While the Indian market proves tough for Bharti Airtel, revenues from its African operations are up by more than 5% in the fiscal third quarter that ended December 31, 2017.
Regulatory process means identity of Nigerian operator's new owner will not be announced imminently.
Kenyan operators fined for poor quality of service while tax rates have been hiked for mobile operators in Chad.
Guy Zibi from Xalam Analytics takes stock of South Africa's proposed 4G wholesale experiment and how it could impact multiple markets.
The number of pay-TV subscribers in sub-Saharan Africa will grow by 74% between 2017 and 2023, according to a new forecast from Digital TV Research.
Thursday, November 16, 2017
2:00 p.m Cape Town / 1:00 p.m London / 8:00 a.m New York
FTTH rollout has accelerated across Africa, driven by increased availability and consumption of bandwidth-hungry content, from video streaming services to cloud-based enterprise applications. This webinar will provide an overview of key trends in this burgeoning sector, along with some perspective on the status of deployments, economic feasibility and competition with alternative broadband access technologies (mobile broadband in particular).
All resources
Safaricom Spark Fund Portfolio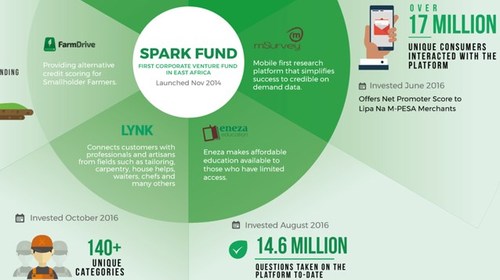 Infographics archive