Annonce du programme d'Afrique de l'Ouest Com (Dakar 8-9 Juin) : Transformer les modèles économiques du haut débit pour la croissance et l'inclusion en Afrique de l'Ouest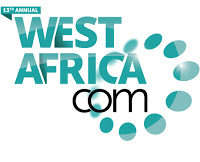 Découvrez le tout nouveau programme pour
Afrique de l'Ouest Com
– l'événement leader de la région pour les télécoms, le secteur numérique et les TIC – téléchargeable sur ce
lien
.
Le programme de cette année portera sur l'évolution du marché, avec pour fil conducteur la transformation des modèles économiques à l'ère du haut débit, pour encourager la croissance et l'inclusion en Afrique de l'Ouest
Sur deux jours, le salon comprendra des débats, des présentations et des activités de réseautage pour discuter du haut débit/LTE, des services de données, les télécommunications rurales, de l'innovation, des services aux entreprises, ainsi que de nouveaux sujets tels que la technologie et l'inclusion, les finances mobiles, les contenus locaux, l'entreprenariat féminin dans le secteur des technologies, et plus encore.
Certains intervenants ont déjà confirmé leur participation, contactez-nous dès maintenant pour plus d'informations sur la façon de participer.
There's talk of a complex merger in Kenya between Safaricom's two main rivals but warning bells should sound for the regulator.
South African operator has teamed up with Microsoft to offer the tech giant's Azure cloud services starting in June.
Fintech startup is the first African fintech company to attract investment from a Chinese venture capital firm.
Topics such as expanding infrastructure sharing to the radio access network (RAN) and opening up the market to open source-based network infrastructure are far more relevant to Africa than 5G, argues Bradley Shaw.
GSMA launches global mobile money certification scheme and four of the first five operators to be certified are from Africa.
All resources

May 15-16, 2018, Radisson Blu, Nairobi Upper Hill, Kenya

July 10-11, 2018, Radisson Blu Hotel, Dakar Sea Plaza, Senegal

November 13-15, 2018, CTICC, South Africa
All Upcoming Live Events
Safaricom Spark Fund Portfolio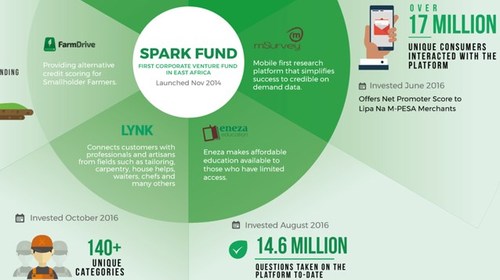 Infographics archive