Announcing the Ericsson AHUB Pitch & Win finalists
We are proud to announce the finalists of the Pitch & Win session, which will take place at the Ericsson AHUB at AfricaCom on Wednesday 18th November.

The Pitch & Win session will give 5 African tech start-ups a chance to make themselves known and receive recognition in the industry. After receiving entries from all over Africa, our judges have selected the following


AfyaBima

:

a mobile Micro health Insurance product for the low income and informal sector population

CitySpy

: an

app aiming to streamline community policing strategies by merging it with location-based social networking strategies

iGrow Academy

:

an online business vocational college

The Medical Concierge Group

:

a Health IT enterprise based in Uganda, Kenya and Nigeria founded in 2012.

Vericom

:

Machine 2 Machine (M2M) solution targeting consumers in different sectors
5 start-ups will pitch for 3 minutes in front of our panel of judges and will have 3 minutes to answer questions from the judges.
The judges will deliberate and will name the top Ahub start-up. All finalists will receive feedback from the judges on their pitch.
Pierre Cloete, EP Head TV & Media, Ericsson
When will the winner be announced?
-

The winner will be announced at the Ericsson AHUB on Wednesday 18th November at 4pm.
Vincent Bolloré is detained by police in France over allegations that one of his companies bribed African officials.
While Indian operator faces major challenges in its domestic market, its operations in Africa continued to grow and thrive during the first three months of this year, underpinned by investments in mobile broadband.
There's talk of a complex merger in Kenya between Safaricom's two main rivals but warning bells should sound for the regulator.
South African operator has teamed up with Microsoft to offer the tech giant's Azure cloud services starting in June.
Fintech startup is the first African fintech company to attract investment from a Chinese venture capital firm.
All resources

May 15-16, 2018, Radisson Blu, Nairobi Upper Hill, Kenya

July 10-11, 2018, Radisson Blu Hotel, Dakar Sea Plaza, Senegal

November 13-15, 2018, CTICC, South Africa
All Upcoming Live Events
Safaricom Spark Fund Portfolio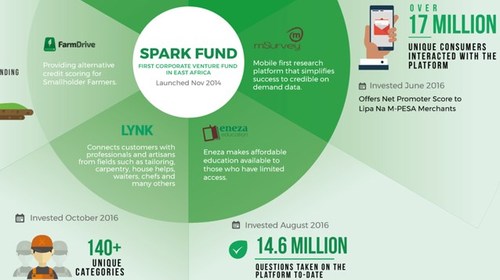 Infographics archive