Hon. Prof. Hlengiwe Mkhize to give a keynote at AfricaCom
Prof. Hlengiwe Mkhize, Deputy Minister of the Department of Telecommunications and Postal Services, has confirmed her participation to AfricaCom, the largest event of the telecommunications, digital and ICT sector in Africa. She will give a keynote presentation on Wednesday 18th November on
ICTs for Inclusive Social and Economic Development in Africa.
Prof. Hlengiwe Mkhize is the Deputy Minister of the Department of Telecommunications and Postal Services.
During the previous administration, she served as the Deputy Minister of Correctional Services, the Deputy Minister of Economic Development Department and the Deputy Minister of Higher Education and Training.
She is the former Ambassador of South Africa to the Netherlands.
Prof Mkhize is the former Commissioner of The Truth and Reconciliation Commission.
She is the former Treasurer General of the ANCWL. She has served as a secretary, treasurer and chair at a branch level and the Zonal Chairperson in the Randburg-Diepsloot areas.
She is the Convener of the ProgressiveWomen Movement of South Africa (PWMSA).
She is the Honorary Professor of Psychology at the University of South Africa.
She has served in numerous Boards and Trusts. She is the founder Member of the National Children and Violence Trust, a Child's Rights Organization.
Prof.
Mkhize's
participation to AfricaCom shows the importance of governments and regulators in the development of a healthy communications sector in Africa. The AfricaCom programme reflects this importance with a
new Regulatory Panel, taking place on Tuesday 17th November with the participation of
Isaias Barreto da Rosa (
Commissioner for Telecommunications and IT, ECOWAS),
Thari G. Pheko (
Chief Executive, Botswana CommunicationsRegulatory Authority) and
Pakamile Pongwana (
CEO, ICASA).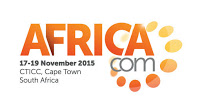 For more information on the AfricaCom programme click here.
Frustrated with at times contradictory financial demands from the Nigerian authorities that run to US$10.1 billion, MTN has taken the issues to court.
AI is already having an impact in Africa, which is why the AI Summit is coming to AfricaCom in Cape Town this November.
The South Atlantic Express (SAEx) project, which aims to connect the Americas and Asia via South Africa, has reached the study, survey and permission phase, with Alcatel Submarine Networks looking into the details.
A new fiber connection between Cape Town and Cairo could halve latency and bring new connectivity services into African markets.
Following a legal settlement, South Africa's planned spectrum auction will be called off while the minister withdraws legal action against the regulator, but a new agreement is in the works.
All resources
Safaricom Spark Fund Portfolio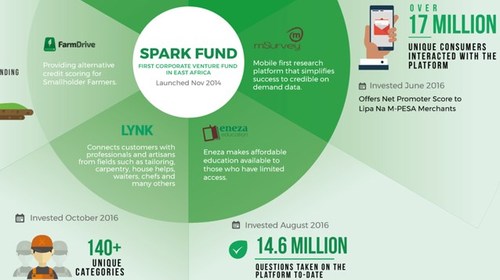 Infographics archive