Hon. Prof. Hlengiwe Mkhize to give a keynote at AfricaCom
Prof. Hlengiwe Mkhize, Deputy Minister of the Department of Telecommunications and Postal Services, has confirmed her participation to AfricaCom, the largest event of the telecommunications, digital and ICT sector in Africa. She will give a keynote presentation on Wednesday 18th November on
ICTs for Inclusive Social and Economic Development in Africa.
Prof. Hlengiwe Mkhize is the Deputy Minister of the Department of Telecommunications and Postal Services.
During the previous administration, she served as the Deputy Minister of Correctional Services, the Deputy Minister of Economic Development Department and the Deputy Minister of Higher Education and Training.
She is the former Ambassador of South Africa to the Netherlands.
Prof Mkhize is the former Commissioner of The Truth and Reconciliation Commission.
She is the former Treasurer General of the ANCWL. She has served as a secretary, treasurer and chair at a branch level and the Zonal Chairperson in the Randburg-Diepsloot areas.
She is the Convener of the ProgressiveWomen Movement of South Africa (PWMSA).
She is the Honorary Professor of Psychology at the University of South Africa.
She has served in numerous Boards and Trusts. She is the founder Member of the National Children and Violence Trust, a Childís Rights Organization.
Prof.
Mkhize's
participation to AfricaCom shows the importance of governments and regulators in the development of a healthy communications sector in Africa. The AfricaCom programme reflects this importance with a
new Regulatory Panel, taking place on Tuesday 17th November with the participation of
Isaias Barreto da Rosa (
Commissioner for Telecommunications and IT, ECOWAS),
Thari G. Pheko (
Chief Executive, Botswana CommunicationsRegulatory Authority) and
Pakamile Pongwana (
CEO, ICASA).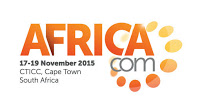 For more information on the AfricaCom programme click here.
While the Indian market proves tough for Bharti Airtel, revenues from its African operations are up by more than 5% in the fiscal third quarter that ended December 31, 2017.
Regulatory process means identity of Nigerian operator's new owner will not be announced imminently.
Kenyan operators fined for poor quality of service while tax rates have been hiked for mobile operators in Chad.
Guy Zibi from Xalam Analytics takes stock of South Africa's proposed 4G wholesale experiment and how it could impact multiple markets.
The number of pay-TV subscribers in sub-Saharan Africa will grow by 74% between 2017 and 2023, according to a new forecast from Digital TV Research.
Thursday, November 16, 2017
2:00 p.m Cape Town / 1:00 p.m London / 8:00 a.m New York
FTTH rollout has accelerated across Africa, driven by increased availability and consumption of bandwidth-hungry content, from video streaming services to cloud-based enterprise applications. This webinar will provide an overview of key trends in this burgeoning sector, along with some perspective on the status of deployments, economic feasibility and competition with alternative broadband access technologies (mobile broadband in particular).
All resources
Safaricom Spark Fund Portfolio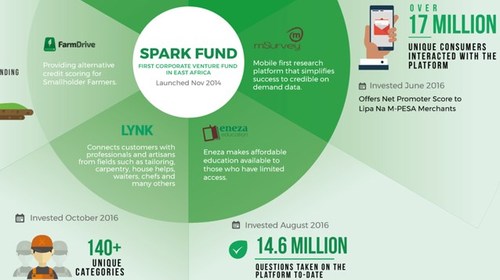 Infographics archive