Hon. Prof. Hlengiwe Mkhize to give a keynote at AfricaCom
Prof. Hlengiwe Mkhize, Deputy Minister of the Department of Telecommunications and Postal Services, has confirmed her participation to AfricaCom, the largest event of the telecommunications, digital and ICT sector in Africa. She will give a keynote presentation on Wednesday 18th November on
ICTs for Inclusive Social and Economic Development in Africa.
Prof. Hlengiwe Mkhize is the Deputy Minister of the Department of Telecommunications and Postal Services.
During the previous administration, she served as the Deputy Minister of Correctional Services, the Deputy Minister of Economic Development Department and the Deputy Minister of Higher Education and Training.
She is the former Ambassador of South Africa to the Netherlands.
Prof Mkhize is the former Commissioner of The Truth and Reconciliation Commission.
She is the former Treasurer General of the ANCWL. She has served as a secretary, treasurer and chair at a branch level and the Zonal Chairperson in the Randburg-Diepsloot areas.
She is the Convener of the ProgressiveWomen Movement of South Africa (PWMSA).
She is the Honorary Professor of Psychology at the University of South Africa.
She has served in numerous Boards and Trusts. She is the founder Member of the National Children and Violence Trust, a Child's Rights Organization.
Prof.
Mkhize's
participation to AfricaCom shows the importance of governments and regulators in the development of a healthy communications sector in Africa. The AfricaCom programme reflects this importance with a
new Regulatory Panel, taking place on Tuesday 17th November with the participation of
Isaias Barreto da Rosa (
Commissioner for Telecommunications and IT, ECOWAS),
Thari G. Pheko (
Chief Executive, Botswana CommunicationsRegulatory Authority) and
Pakamile Pongwana (
CEO, ICASA).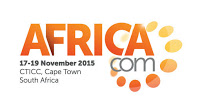 For more information on the AfricaCom programme click here.
Africa's digerati are set to converge on the annual AfricaCom event in Cape Town once again to figure out the continent's connected future, analyse the potential of 5G, identify how IoT and smart cities could play a role in Africa's digital development… and much more.
Kenyan operator will work with Google's Loon to launch a 4G mobile broadband service in rural and suburban areas starting next year.
Mobile operator MTN may be considering pulling out of Liberia, Guinea and Guinea-Bissau, but may enter long coveted Angola and Ethiopia.
Speculation suggests Safaricom is about to strike a deal with Ethiopia's government to help introduce the M-Pesa mobile money and banking service to the country's 100 million-plus population and compete with existing player M-BIRR.
The telecom regulator of Chad has issued an invitation for tender to auction out a new mobile licence covering 2G, 3G and 4G.
All resources

September 19-20, 2018, Lagos Oriental Hotel, Lagos

November 13-15, 2018, CTICC, South Africa
All Upcoming Live Events
Safaricom Spark Fund Portfolio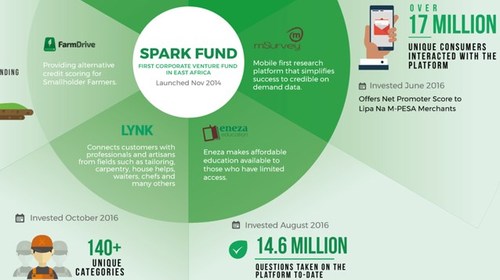 Infographics archive