"MNOs are best-positioned to emerge as primary financial services providers" Interview of Ambar Sur, Terra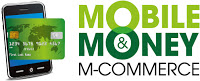 The Mobile Money conference is generating ever more interest
at AfricaCom,
showing the importance of the opportunities for operators and other organisations
. Ambar Sur, Founder and CEO Terra shares his views on the specific challenges and opportunities the African market presents.
What is your company's position in Africa's market?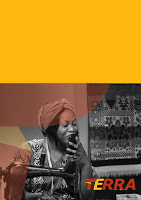 Terra, a mobile-first international payments services network is institutionally backed by Mahindra Comviva, a global leader in delivering mobility financial solutions in Africa.
Founded with the vision to send money to any mobile, Terra interconnects mobile wallets to facilitate seamless cross-network, cross-border transfer of funds. Terra has successful conducted its first international money transfer pilot between MTOs in UAE and Asia and operators in East Africa. Terra services would be commercially available by June 2016 across several markets in Africa.
What is your background? Did you always see yourself being a champion of services for emerging markets?
Mahindra Comviva, Terra's parent company, pioneered mobility financial services in Africa and has a 30% share of the global mobile wallet market. Since its market foray in Africa in 2007, the company has partnered with mobile wallet service providers to strengthen services supply, which has resulted in bringing 120 million previously excluded unbanked customers into the financial mainstream.
The remittance market is awaiting a similar revolution. Terra, aims to be a game-changer in the low-value transnational payments marketplace.
Terra is building the "digital rails" for faster and reliable financial transactions between South-South countries. Our services are targeted at low-income, unbanked migrants, who have a latent demand for convenient and secure cashless instruments for low-value intra-household transfers. The ability to remit money in any denomination using one's mobile device would unlock market potential and enable a range of use cases. A parent, for instance, who wants to send a gift of USD 20 to their child, would be able to do so anytime, and almost anywhere, in Africa.
What do you think will be this year's most game-changing development in Africa's mobile money market?
Just as the quality of retail broadband services is determined by the availability of the backbone services infrastructure; in an increasingly integrated regional economy, well-functioning and efficient backend payment services infrastructure is needed to facilitate interregional cross border payments and e-trade and commerce.
Mobile network operators (MNOs) own the largest financial services infrastructure in Africa, but, currently, services function in silos. MNOs are best-positioned to consolidate their role and emerge as primary financial services providers by interlinking services to boost Africa's digital economy.
In your opinion what are the most interesting debates to expect at AfricaCom this year?
In the African continent, mobile money has transformed from a product to top up mobile airtime accounts to becoming a platform for delivering a range of payment services to unbanked as well as banked segments. There is a need to accelerate the transformation in terms of introducing a breadth of service and improving per capita consumption of financial products. This would bring to the fore the second generation of mobile financial products needed to grow the market, ways to improve financial services uptake via customer profiling and targeting, and the need for greater services
interoperability to accelerate the supply as well as the demand momentum.
Are mobile money transfers still the major part of mobile money strategies and how are they developing?
Money transfers remain the anchor service as they represent a stable and recurrent source of credit for additional transactions on the money network. Currently, the region lacks a scalable services infrastructure for real-time, low-value international transfers.
Interlinking mobile wallet accounts would boost remittance volumes and fund inflows into the money network. Regulators in several countries --Tanzania, Rwanda, Ghana, and Democratic Republic of Congo are promoting domestic interoperability between e-money issuers as well as banks and e-issuers. The early results are promising. In Tanzania the positive network effects generated by facilitating account to account transfers between Airtel and Tigo networks has improve monthly person to person transaction volumes by 15%.
Many MNOs have also forged bilateral correspondent arrangements with other MNOs for cross-border transfers along select corridors. Characteristically, bilateral models prevent quick services scaling. A multilateral approach connecting any network to any network such as the one offered by Terra can help mobile money service providers to gain a larger share of the USD 65B African remittances market.
What other mobile money services are you focusing on for future growth?
The Terra model facilitates the essential shift from remittances being a transactional tool to becoming a system of economic enablement for financially underserved migrant households. Terra drives the creation of a wide services ecosystem by enabling third party service providers to "ride on its rails." Products such as cross-border e-payments, bulk aid disbursements, micro-insurance can be offered regardless of the customer's affiliate network.
Further, partners benefit as direct credit of monies into the beneficiary's wallet account encourages more transactions and promotes financial deepening.
What is needed from regulators to support the development of mobile money services in Africa?
In the context of mobile-enabled international remittances network scale is a critical success factor. Regulators are yet to define clear guidelines for an international remittances hub, which interlinks multiple service providers. This is a significant policy gap. Further regulation requiring mobile wallet service providers to seek fresh approvals at a per partner level for each corridor hamper agility and need to be re-assessed in the context of building a "one network" for money transfers in Africa.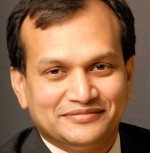 Ambar Sur will be joining the Mobile Money conference, taking place at AfricaCom on Tuesday 17th and Wednesday 18th November. For more information download the agenda here.
Mobile towers company kills plan to float about 25% of the company's stock as speculation emerges of a potential M&A move.
Smartphone prices have dropped dramatically in Nigeria during the past few years, helping to fuel a surge in mobile user numbers, according to a new market report from e-commerce company Jumia.
South Africa's mobile data challenger Rain is preparing to launch its 4G services with a focus on making things simple for customers, notes the operator's CIO.
MTN expects Nigeria and South Africa to be the engines of growth for the next few years as it reports favorable full year financials.
Operator is investing in a major upgrade of its radio access network infrastructure in seven countries using technology from Nokia.
All resources

May 15-16, 2018, Radisson Blu, Nairobi Upper Hill, Kenya

July 10-11, 2018, Radisson Blu Hotel, Dakar Sea Plaza, Senegal

November 13-15, 2018, CTICC, South Africa
All Upcoming Live Events
Safaricom Spark Fund Portfolio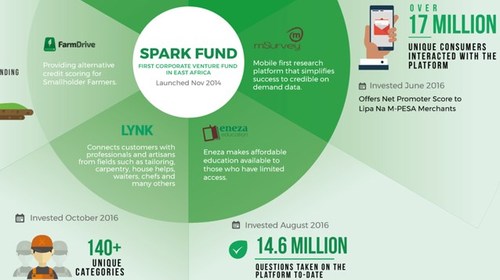 Infographics archive