Illegal Bypass - CSG
Illegal Bypass – a major threat to Mobile Operators and Licensed Gateways in Africa
Written by
Robert Wiesheu
CSG International
Fraud is a huge problem for mobile operators around the world, estimated to cause revenue losses of $46.3 Billion (USD) annually of total telecom revenues, according to the 2013 Global Fraud Loss Survey by the Communications Fraud Control Association (CFCA).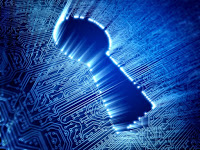 Illegal bypass termination is the single largest interconnect fraud issue, and in many countries, the international termination rate (ITR) is considerably higher than the local (retail) termination rate to a mobile number in the country. This makes it profitable to bypass the licensed international operator when terminating calls in the country so that the lower local rate is paid instead of the ITR. This practice is illegal in most countries and causes significant problems for many operators due to lost revenues.
For fraudsters, it's only too easy to get started. Setting up a SIM Box (GSM gateway) is simple; standard equipment can be acquired easily enough over the internet. The calls are typically routed via an internet connection to the SIM Box residing in the terminating country that converts the call into a local mobile call. Another variant of illegal bypass is when fixed line equipment, a so called Leaky PBX, is used to convert the call to a local call.
Illegal Bypass - The scale of the problem in Africa
Fraudulent 'SIM Box Termination' of international incoming calls, also referred to as 'Carrier Bypass Fraud', is a major challenge for Mobile Network Operators (MNOs) and licensed International Gateway Operators (IGW), resulting in poor customer experience and consequent churn as well as lost revenue. It is estimated that in some countries as many as 70% of all incoming international calls are terminated fraudulently. The CFCA estimates in its report that USD $2 Billion are lost yearly due to SIM Box fraud alone. This not only impacts operators but also the tax authorities of the affected countries as taxes due on international traffic cannot be collected.
Beyond direct revenue loss, other consequences of SIM Box Fraud include missing or incorrect Calling Line Identifier (CLI) as well as degraded voice quality both of which will lead to further revenue loss for the licensed operator.
Illegal Bypass – Fightback strategy
Bypass fraud is more prevalent in the countries where the cost of terminating an international call is higher than that of a national call. The most effective way to eradicate illegal bypass is therefore to harmonize international and national termination rates. However, this solution is as obvious as impractical, so operators are beginning to deploy solutions that tackle the problem from different angles: either pro-actively with test-call based systems or by capturing live traffic data in order to identify suspicious call patterns.
The most effective way to combat bypass fraud is to combine these solutions in a way whereby SIM Box numbers identified by the test call solution are used by the live traffic analysis tool to fine-tune the search patterns and to cut off any illegal numbers.
Using this technique, an operator in Northern Africa was able to make significant strides towards minimizing illegal bypass fraud in their network. The operator estimated that around 3% of their international incoming voice traffic was terminated illegally as a local call, and that their monthly losses accumulated to around $350k. Proactively identifying and blocking the illegal traffic therefore helped to halt revenue leakage in excess of $4 Million per year.
For more recommendations and best practices
on how to sniff out mobile fraud
Regulatory process means identity of Nigerian operator's new owner will not be announced imminently.
Kenyan operators fined for poor quality of service while tax rates have been hiked for mobile operators in Chad.
Guy Zibi from Xalam Analytics takes stock of South Africa's proposed 4G wholesale experiment and how it could impact multiple markets.
The number of pay-TV subscribers in sub-Saharan Africa will grow by 74% between 2017 and 2023, according to a new forecast from Digital TV Research.
South African operator has been conducting 5G trials with partner Ericsson but knows it will need more spectrum to make 5G a reality.
Thursday, November 16, 2017
2:00 p.m Cape Town / 1:00 p.m London / 8:00 a.m New York
FTTH rollout has accelerated across Africa, driven by increased availability and consumption of bandwidth-hungry content, from video streaming services to cloud-based enterprise applications. This webinar will provide an overview of key trends in this burgeoning sector, along with some perspective on the status of deployments, economic feasibility and competition with alternative broadband access technologies (mobile broadband in particular).
All resources
Safaricom Spark Fund Portfolio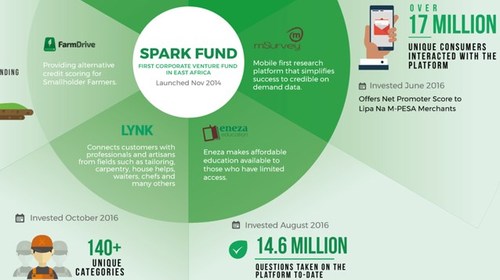 Infographics archive