Rain planning 5G ramp-up in SA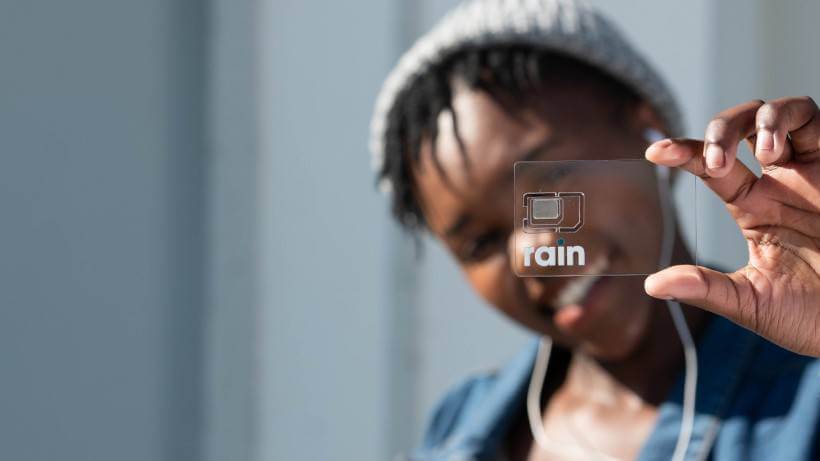 South African data-only network Rain plans to become a full-service mobile network operator (MNO) and roll out a total of 2,000 5G towers across the country over the next few years.
This news comes out of the interim financial results of shareholder African Rainbow Capital Investments (ARC), published on Thursday.
Rain was the first of SA's networks to launch 5G back in 2019, and was followed by launches by much bigger networks MTN and Vodacom in 2020.
ARC said that at the end of December 2020, Rain had activated 685 5G towers and the aim is to increase this number to 1,150 towers by February 2022.
"Ultimately more than 2,000 5G towers in larger metropolitan areas throughout South Africa are planned, bringing ultra-fast broadband connections to homes and small businesses at affordable cost," the shareholder said.
"Rain is making good progress with the roll-out of its strategy to establish a data network in metropolitan South Africa and experienced strong growth in clients and data usage since the onset of the COVID-19 pandemic and the resultant National Lockdown. Its 4G expansion has progressed well with nearly 7,000 active live sites as at the end of December 2020."
ARC said Rain is aiming to become a full-service MNO but will still focus on data as a primary offering.
ARC Investments owns a 20% shareholding in Rain, and values the stake in Rain at R3.5 billion (US$238 million). That means the firm believes the full valuation of Rain is about R17 billion ($1.16 billion).
Rain's network has been growing fast but has struggled to cope with high demand for data during SA's lockdown. It was ranked South Africa's worst network in 2020 for speed and quality, according to the MyBroadband Insights 2020 Mobile Network Quality Report.
Related posts:
*Top image source: Rain
— Paula Gilbert, Editor, Connecting Africa