COVID-19 exposes West Africa's digital education divide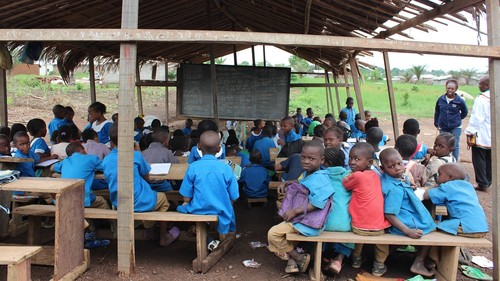 The COVID-19 pandemic has "wreaked havoc" on education systems across West Africa and highlighted the vast digital divide impacting learners in the region. This is according to Dr. Momar Dieng, CEO of Africa Web Services, who was speaking during a fireside chat at the
virtual West Africa Com
conference.
"In my recent work, surveying countries all the way from Senegal to DRC, I've found that the pandemic has really caught most ministries of education unprepared to deal with what would be required to put contingency measures in place in order to keep students on track with their learning and to support teachers," Dieng said.
Dieng explained that a lack of connectivity is an issue for many learners in West Africa, but another big challenge is a lack of access to electricity. He said that in the three most populated countries in sub-Saharan Africa – Nigeria, Ethiopia and the DRC – there are about 175 million people still without access to electricity.
"It's hard to talk about digital learning if you don't even have electricity. If we think about access to the Internet, only one in four people in sub-Saharan Africa have access to the Internet. So, it's clear that this pandemic has hit very hard where it hurts the most, in terms of education and learning. Learning losses will be extremely deep and those will in turn exacerbate inequality."
He said that socio-economic background has a big impact on the different levels of access when it comes to distance learning, parental support for learning at home, and to time spent studying while schools are closed.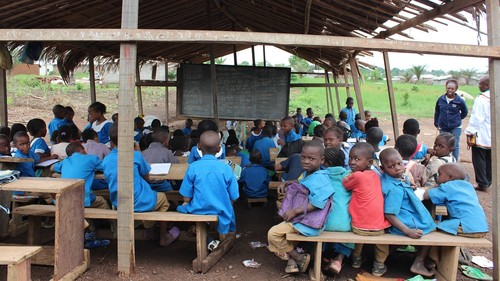 Young teachers embrace tech
During the same fireside chat CyberSmart Africa CEO Jim Teicher said there was a bright side for the telecom ecosystem when you look at the digital participation of young teachers. He shared data from a survey that CyberSmart Africa conducted last year with graduates from teacher training colleges in Senegal.
"The top takeaway is that teachers are very important [telecoms] customers. They represent the largest professional workforce of regularly paid civil servants in West Africa, and they can drive children and families to connect," he said.
The survey found that although 80% of teachers did not have fixed Internet connections at home, 66% of them still pay to go online. Most buy monthly Internet passes, and they pay between $2 to $10 a month for Internet access, with an average of around $5 a month.
"Still, [West African] teachers spend a greater percentage of their monthly income on connectivity than teachers in Asia or in the Americas. And we need to figure out how to make connectivity much more affordable here in West Africa," he said.
CyberSmart Africa found that the young teachers by far prefer connecting with a smartphone compared to other devices and 89% of new teachers already owned a smartphone.
Scalability and sustainability
Dieng said there had been many pilots of educational technologies in West Africa but that simply giving people free devices does not always solve the problem.
"The two key words for me are scalability and sustainability. I think that many of these projects end up being about cutting the ribbon, it's about distributing and about handouts and that doesn't really favor scalability or sustainability. I believe that especially for telecom companies, what is needed is a deeper understanding of the ecosystem.
"A good way to do that is actually surveys like the one you shared. This is critical to really understand what the stakeholders such as teachers really need in terms of access to the Internet, in terms of productivity tools, in terms of tools to support their classroom and teaching practices," Dieng told Teicher.
He also emphasized the importance of science, technology, engineering, and mathematics (STEM) education for West Africans.
"I do believe that solid grounding in math and science from a very early age – I wouldn't even say primary school I would go to kindergarten level – is extremely important if we want the kind of economic growth and development that we all hope for in sub-Saharan Africa.
"You have to start with improving a STEM education; you can't get too focused on hardware and connectivity and forget that at the end of the day, hardware and connectivity are of no use if you don't have content," he said.
Watch the full video interview here.
— Paula Gilbert, Editor, Connecting Africa