If you want to find out which telecoms and tech trends are taking Africa by storm, then we've got just the thing for you.
As the COVID-19 pandemic keeps us physically apart, Connecting Africa and AfricaCom thought this would be the perfect time to launch our first two-day digital event, the AfricaCom 2020 Digital Symposium, which will delve into the most impactful issues driving the continent's tech and innovation ecosystems.
On August 18 and 20, join me from 11:00 AM CAT for a series of keynote talks, market presentations and panel discussions with Africa's top operators, service providers, fintech innovators and industry insiders.
They will be discussing their top priorities for the year, and the most significant market trends expected to dominate in 2020.
What to look forward to
The free online event will kick off on August 18, with a topic that is top of mind for most people in the industry at the moment – the African Telecoms Outlook for 2020.
The session will focus on what to expect for the rest of the year, including how the COVID-19 pandemic is impacting telecommunications and infrastructure rollout in Africa; the rise of data and digital customers; and also what the future of 5G looks like for Africa.
On August 20, we will delve into two more hot topics, the first being the future of mobile money and evolution of mobile financial services on the continent.
In the second session at 12:30 CAT, we will discuss strategies to get Africa's next billion online, including how to affordably connect Africa's mobile-first generation.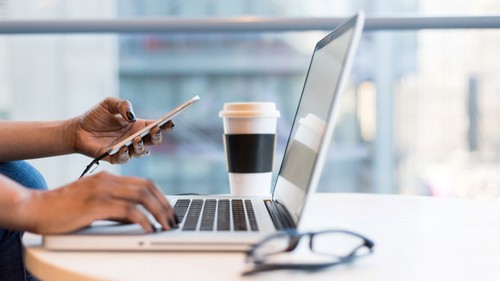 Speaker lineup
The digital symposium's speaking lineup will feature many of Africa's leading telecoms and technology experts, including: Nicholas Naidu, managing executive for technology strategy, architecture and innovation at Vodacom; Wane Ngambi, chief digital banking officer at Zambia National Commercial Bank (Zanaco); Antonio Nunes, CEO of Angola Cables; Brian Jakins, VP for the Middle East and Africa at Intelsat; and Thecla Mbongue, senior analyst at Omdia.
Since the event is totally virtual, a number of top international speakers will be joining us as well including: Jane Coffin, senior VP for Internet growth at The Internet Society; Riad Laqlach, CTO at Wiseasy; and Guy Zibi, founder and managing director of Xalam Analytics.
Find out what innovations are driving the continent forward, and what barriers are holding us back.
To find out more or register for the AfricaCom 2020 Digital Symposium, please click here.
Last month Informa also announced that Africa-focused technology and digital connectivity events – AfricaCom and AfricaTech – will take place as fully virtual events in 2020.
Instead of the usual in-person conference in Cape Town, you can now join from anywhere in Africa, or further afield, to be part of the new Virtual Africa Tech Festival from November 9-13, 2020.
Regional events are also virtual this year. Find out more about East Africa Com happening on September 14 and 15; Nigeria Com taking place online on September 29; and West Africa Com on September 30 and October 1.
— Paula Gilbert, Editor, Connecting Africa