Airtel and Telkom Kenya call off merger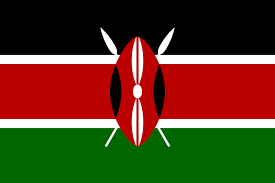 The planned merger between Telkom Kenya and the Kenyan unit of India's Bharti Airtel has been called off after about 18 months in the works.
"After carefully reviewing the available options, Telkom has opted to adopt an alternative strategic direction and will no longer be pursuing the proposed joint venture transaction," Telkom Kenya CEO Mugo Kibati confirmed in a statement this week.
He said the decision had been mutually agreed with Airtel Networks Kenya.
The two operators agreed to terms in February 2019 but talks about a possible merger had been going since early 2018.
However, it has been a rocky journey for this planned tie-up, which was supposed to result in a stronger rival to take on Kenya's biggest operator, Safaricom. Safaricom publicly opposed the merger and other complications held it up.
Kibati said Telkom Kenya had experienced challenges in getting all the approvals required to complete the transaction, and had simultaneously been evaluating alternative strategic options to strengthen its position and offering within the Kenyan market.
In December 2019, the Competition Authority of Kenya gave its approval for the deal, but with conditions including that it could not cut staff within the first two years, or sell any assets of the merged group within the first five years.
In February 2020 Business Daily reported that both operators requested a review of the order. Telkom Kenya had been planning to make job cuts last July but Kibati said that the planned redundancies no longer apply.
"Our confidence in Telkom's new direction is further bolstered by the accelerated digital transformation brought about by the recent dynamics of the COVID-19 pandemic, that has made both businesses as well individuals, acutely aware of the need to review direction, with respect to how we do things, and the need to step-up," he added.
At the end of March 2020, Safaricom had about 66.5% mobile market share in Kenya, while Airtel controlled market share of 27%, Telkom had just under 6%, and the smallest operator Jamii Telecom had less than 1% market share.
Telkom's market share may remain small, but the company is pushing its coverage in rural Kenya and last month launched balloon-powered 4G through a partnership with Loon.
— Paula Gilbert, Editor, Connecting Africa