South Africans want free mobile data as COVID-19 ups Internet use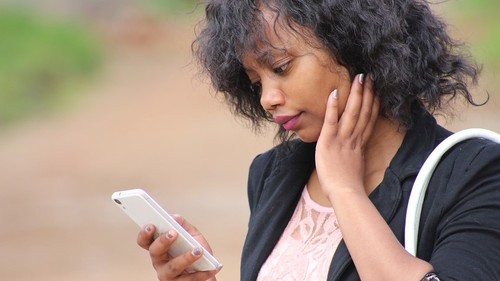 Mobile operators in emerging markets like South Africa are experiencing increased traffic and demand for free data as the COVID-19 pandemic drives users online. That's according to recent online search data from
Upstream
's Zero-D, an ad-funded free mobile Internet platform designed to keep users connected even when they have run out of mobile data.
Zero-D found that the primary reasons for seeking free Internet access are education, general health information and news about the COVID-19 pandemic.
In South Africa, interest in general health news saw a five-fold increase as the outbreak developed, jumping from just 5.2% between December 2019 and February 2020, to 28.6% by May 2020. Specific coronavirus searches accounted for 15% of all online searches nationwide between March and May this year.
Prior to the COVID-19 pandemic, the top trending search query in South Africa was "How to get free data?" This is still trending but in recent months was overtaken by "What is coronavirus?" and "When are schools opening?"
This is not surprising as the world continues to battle the virus that has taken over 485,000 lives across the globe and infected more than 9.5 million people. On Thursday morning South Africa's government said it had recorded the largest jump in infections so far, with 5,688 new positive cases on Wednesday and 103 more deaths. As the country begins relaxing its stringent lockdown regulations it is seeing a huge uptick in cases with 111,796 overall and 2,205 deaths.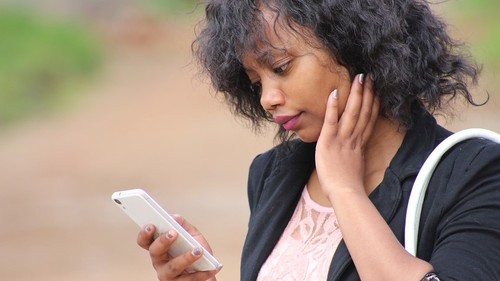 Hungry for data
South Africans are becoming increasingly data hungry, and the pandemic is only amplifying this, but the cost of mobile data continues to be a sore point for users, despite regulatory interventions over the past few months.
Kostas Kastanis, deputy CEO at Upstream, has been a long-time advocate of the role that free data and services can play in helping emerging markets like South Africa bridge the digital divide.
"For hundreds of millions of people globally, topping up their mobile phone is not something they can physically do or afford when they run out of credit. This means they are missing out on connectivity with all of the social and economic opportunities that come with it. During the pandemic this has become more evident with the Internet becoming an essential vehicle for accessing critical information on public health," Kastanis said.
Upstream's Zero-D has a unique outlook on data pricing, using advertising to give users zero-rated web access when they run out of credit.
"Essentially, it tides people over until they can buy more credit, meaning mobile users continue to have access to essential services when they most need it. By providing the service, Zero-D helps operators increase customer satisfaction and reduce churn," Kastanis told Connecting Africa in an interview.
The company's aim is to fundamentally improve the approach to connectivity, data and advertising so that it is mutually beneficial for all parties.
"Take mobile advertising for instance. Ads embedded within web pages can easily cost customers about half their data allowance. That's data they had no intention of spending," he explained.
"When an ad is viewed within Zero-D, it does not cost the user their data allowance. What's more, we have already started implementing data rewards from advertising, so users actually get rewarded for engaging with advertising content. This 'sponsored advertising' model is something we have already rolled out in Brazil and we aim to make available globally. This is just one way we are flipping the old data/advertising model on its head, so that everyone benefits," he added.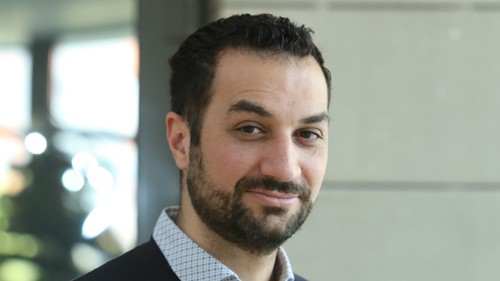 Growth plans
Zero-D currently operates in four African countries – South Africa, Ghana, the Democratic Republic of the Congo and Tunisia – and provides free Internet access to more than 100 million smartphone users. Kastanis said it is planning more expansions across the continent.
"We are planning to extend our presence in South Africa, as well as open up markets, including Nigeria, Kenya and Ethiopia. After all, Upstream already operates through other services in these countries, as well as Ivory Coast, Egypt, Cameroon, Congo and Zimbabwe," he told Connecting Africa.
"We partner with the mobile operator to provide the free platform. Upstream shares the cost of data and platform maintenance with operators, and we approach advertisers and publishers together."
Consumer portals such as Vodacom's ConnectU, which is powered by Zero-D, have proved a successful tool for mobile users, keeping them connected and offering them free access to a range of essential services such as job boards, educational resources, news pages and other useful resources.
Kastanis could not share any specific growth numbers but said the South African partnership sees more than 25 million mobile users access the Internet for free.
"Operators across Africa are reporting increased user engagement. Since launching Zero-D, our partner in SA has seen a 55% increase of its subscriber base using the service," he said.
New revenue streams
Zero-D's mission is to create an ecosystem which not only provides free Internet use for individuals but also helps operators develop new revenue streams.
"There are two main benefits for operators. Within the portal, subscribers are given the option of topping up when they want to, or can afford to. Because they are supported by their mobile operators when they need it most, customer satisfaction is boosted and churn reduced. In turn, ad support for the free service provides mobile operators with a 1.5% boost in topline revenues," he explained.
"Securing new revenue streams, early on, is critical for operators in emerging markets that have the opportunity to avoid the mistakes made by their counterparts in developed markets. Lower prices can increase penetration in connectivity-thirsty Africa," he concluded.
Related stories:
— Paula Gilbert, Editor, Connecting Africa